Up for sale is #108 of 200 JTM145 heads the Marshall Custom Shop did for Anderton's 50th anniversary. These sold out months ago and I have not seen another one for sale.
Some information from the Anderton's website:
Marshall CSJTM 145 1964 Andertons 50th Anniversary 1w Head | Andertons
Limited to just 200 pieces, the Marshall Custom Shop CS JTM145 50th Anniversary Andertons Valve Head was designed in collaboration with Lee Anderton to celebrate Andertons Music Company's 50th birthday. Built by the Marshall Custom Shop in Milton Keynes, UK, and available exclusively from Andertons Music (one of the oldest Marshall dealers in the world!) the CS JTM145 features a commemorative plate with Andertons 50th Anniversary logo and a matching custom amp cover. Each amp will be hand numbered and signed by Lee Anderton.
The JTM1H just had a tone & volume control, whereas the CS JTM145 features bass, middle & treble controls, plus more importantly 2 gain stages designed to emulate the 2 channels that were on the original JTM amps. On an original amp each channel had its own input & volume control. Guitar players often linked the two 2 channels (called "diming&#8221
so they could double up the gain stages.
The CS JTM145 is internally "dimed" so volume 1 acts as channel 1 & volume 2 as channel 2. You can use these volume controls independently, or together, which gives that "dimed" tone. In addition to the internal differences, the externals are completely different – the CS JTM145 is in a larger head (same size as the early Marshalls) & features period correct covering, logo, knobs & handle – all specially sourced just for this project!
The amp will ship in original Marshall packaging and includes all documents and amp cover. Also include the Anderton's recommended VCT VT-100UK voltage converter. This amp is virtually as new.
$1000 OBO Shipped in the CONUSA paid by Paypal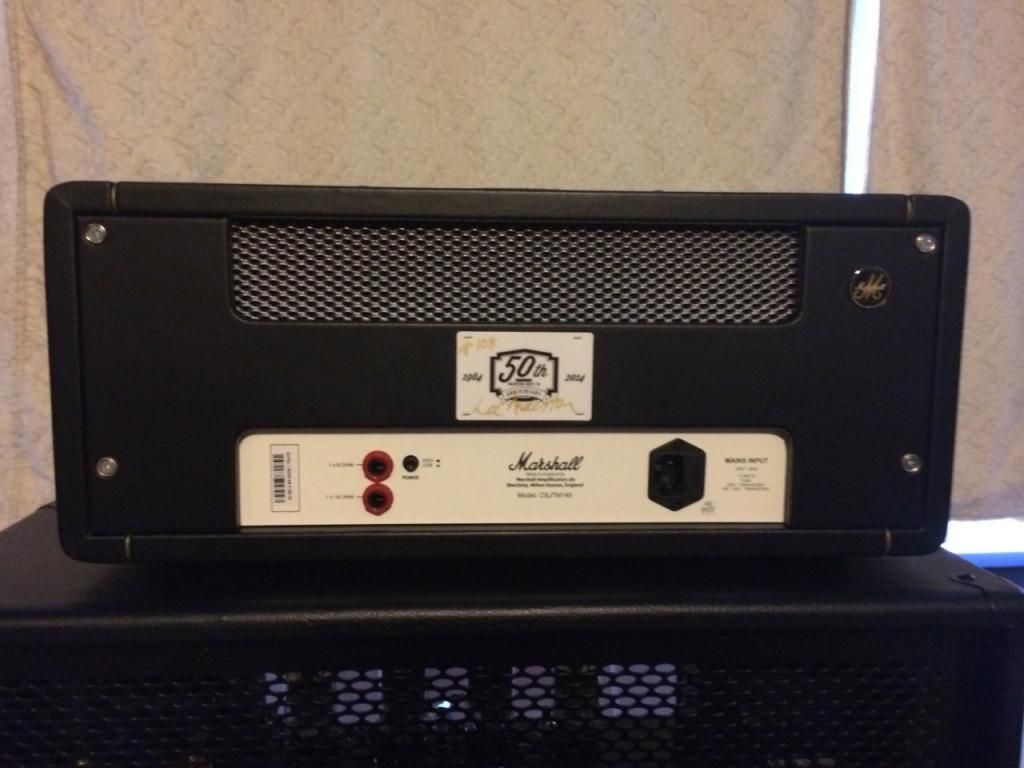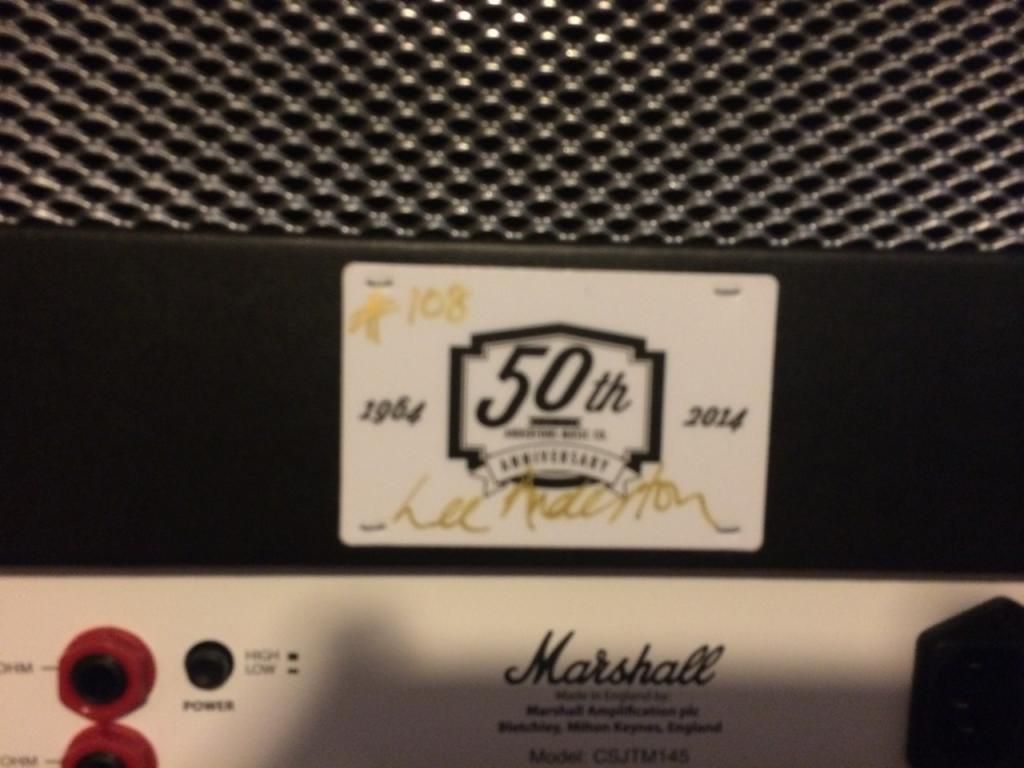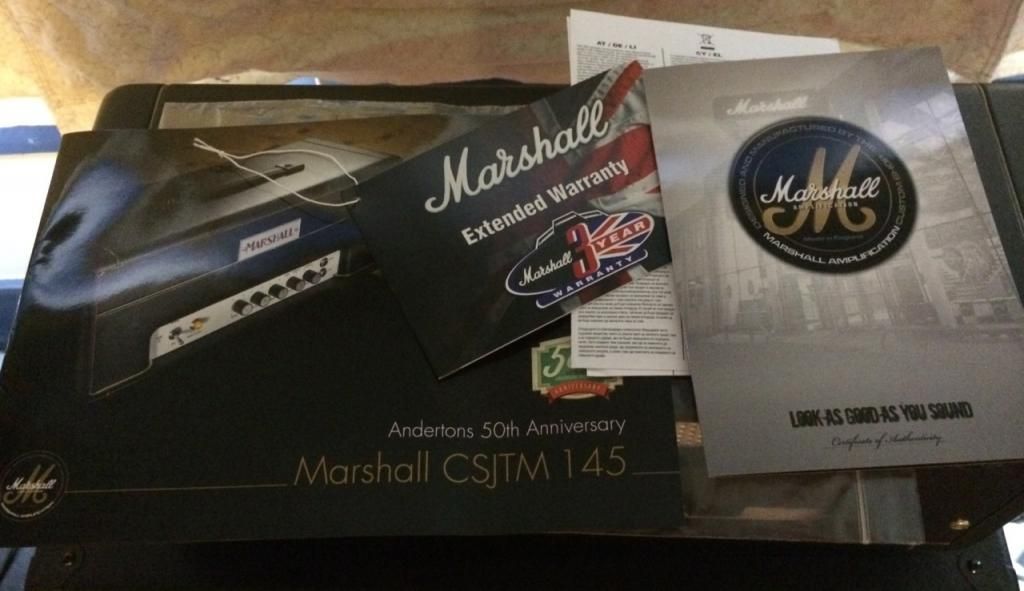 and a vid of Joe Bonamassa playing one of these