Used to have an HC30 I bought new with a 2x12 cab maybe 5-6 years ago. I had a gas binge and spent a pile o money and sold the head to allay my guilt. That head never sounded so amazing as the day I was packing it for shipment.
So I saw this 94 HC30 on the emporium last week and decided to buy it. Thought I would look for a green 1x12 to match and lo and behold, the owner of the amp, Rob Sharer, PMS me again and says he has a matching cab too! We just never got around to talking about it. So I had to buy tht too! Thanks Rob! (and for a great packing job too!) Heres a pic: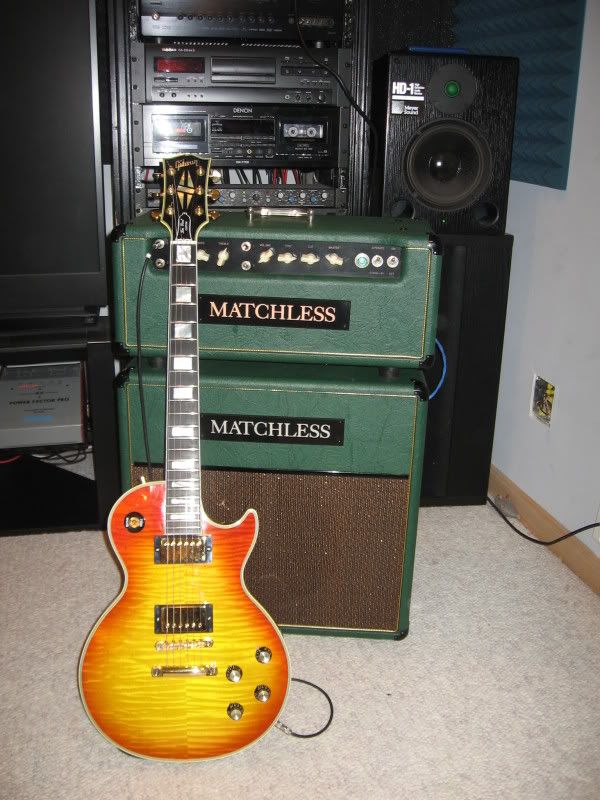 It just had some Sovteks and stuff in it for tubes, so I did some tube swapping with what I had laying around and it is really starting to sound amazing!

Amperex EF 86, mullard and amperex in V1 and V2, RCA balanced triode tube in PI and a set of Tesla NOS I had laying around for EL84.


What do you guys that have Matchli like for tubes?
(bold so you don't forget the question
) Especially power tubes cause that is what I want to improve on. I think I had some telefunken in the one I sold and they were very good. I know the originals used to come with NOS GE from the factory a lot of times. i enjoyed reading in a recent thread how Phil Jamison used to sit in a room and voice the amps swapping many tubes to get them as good as he could.
Some amps NOS tubes don't do much and almost sound the same but not so with a Matchless. They are profoundly affected by tube changes. The chime, the 3D, brush the strings and hear all the harmonic content and swirl!! Punchy, singing big lowend through a 1x12!
The innards are very impressive as well. It looks like it would take weeks to build one of these.. and that, IF you knew what you were DOING....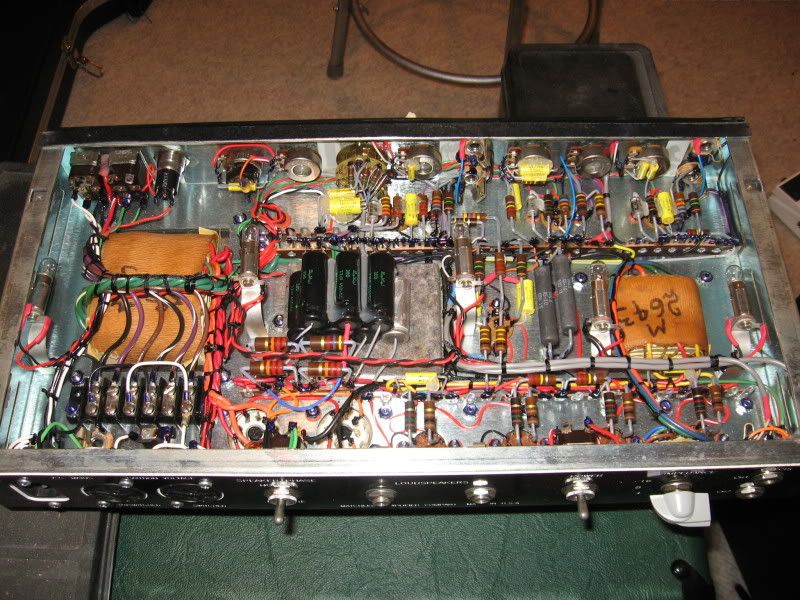 Don't forget the tube question boys and girls!
Thanks
Dennis