Mesa Boogie Stereo 2:Fifty (can also be used in mono) rackmount power amp, 50 6L6 watts per side, can also take EL34s, non-smoking environment use, as new, less than ten hours use on original tubes, no issues, transferrable 5 year warranty (purchased 8/2016), have original shipping box $old includes Paypal (no PPG, please), your choice UPS or FedEx ground shipping, Continental US no trades.
The Stereo 2:Fifty™ offers big 6L6 (supplied, optional EL34) tone in a power range suited to mid-size venues.
Overview
Inside this clean, compact, two rack-space unit is a true guitar amp that's unabashedly aggressive! Looking for raw punch? Guitar tone coloration? Power tube overdrive at manageable levels? You'll find it here. The Stereo 2:50 power amplifier proves once again that killer tones can come in small packages. At fifty watts per side, it's perfect for small to mid-sized rack systems and is especially well suited as a companion to any one of our all tube Mesa/Boogie pre-amplifiers, such as the Rectifier Recording Preamp or the TriAxis Programmable Preamp. Just add a pair of Boogie one-twelve cabinets and you've got an all-tube, stereo guitar system that can fit inside a compact car (and a compact budget!) without sacrificing that "old world soul" that's built into every Mesa/Boogie! Best of all, this all tube circuit enhances your playing by responding with a fluid "thickness" that actually helps you play better and enjoy your playing more.
Another feature that gives the Stereo 2:50 its unique personality is a three tube 12AX7 front end with active Presence circuits conveniently accessed by knobs on the Front Panel. This crucial stage brings out the special harmonics that distinguish a real guitar amp from a "hi-fi" amp. The PRESENCE Controls let you "cut through" with a bold, brash "top end", or round off that top for a warmer tone. Fan Cooled and full of tone, the 2:50 is a high value favorite.
Link to manual:
http://mesaboogie.com/media/User Manuals/2-Fifty.pdf
Furman AR1215 and rack not included.
Left shoe and foot not included.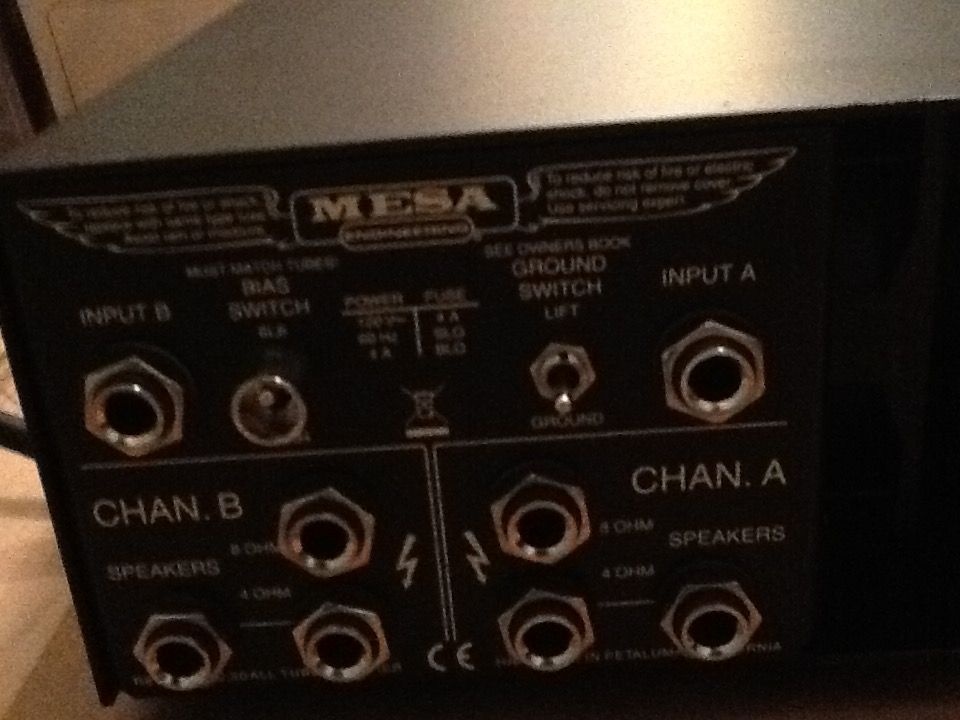 Last edited: