Mike or any other Tube Pro who knows about old stock,
I have some old Mullard 6V6G Coke Bottle Tubes, and some GEC
that I will photograph later.
But I wanted to know about these tubes, are they 1950s and maybe 12 watts? This shield Logo is supposed to be the late 50s early 60s?
Mike, Take me to school.;..
I have a special Tweed Champ Set-Up to test tubes, it has new Sprague Atom Filter caps and two NOS PIO Astron .022/400v coupling caps. I run a Mullard 12AX7
in V1 or a 5751. I use the Raytheon 6087 rectifier.
These old Mullard seem to make deep Bass and overall good sounding;.
I notice more tone change with the 12AX7 tube vs. the 6V6.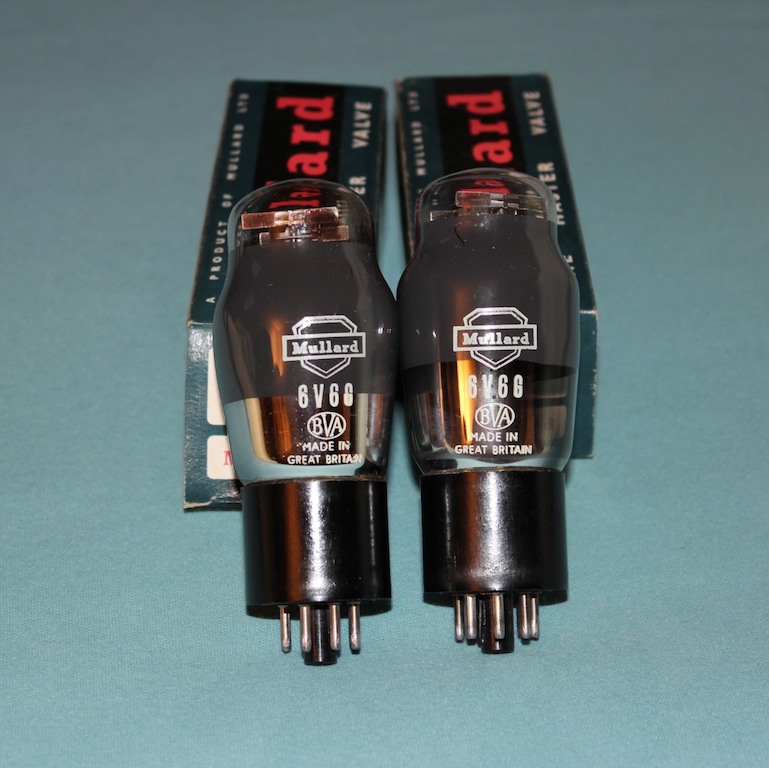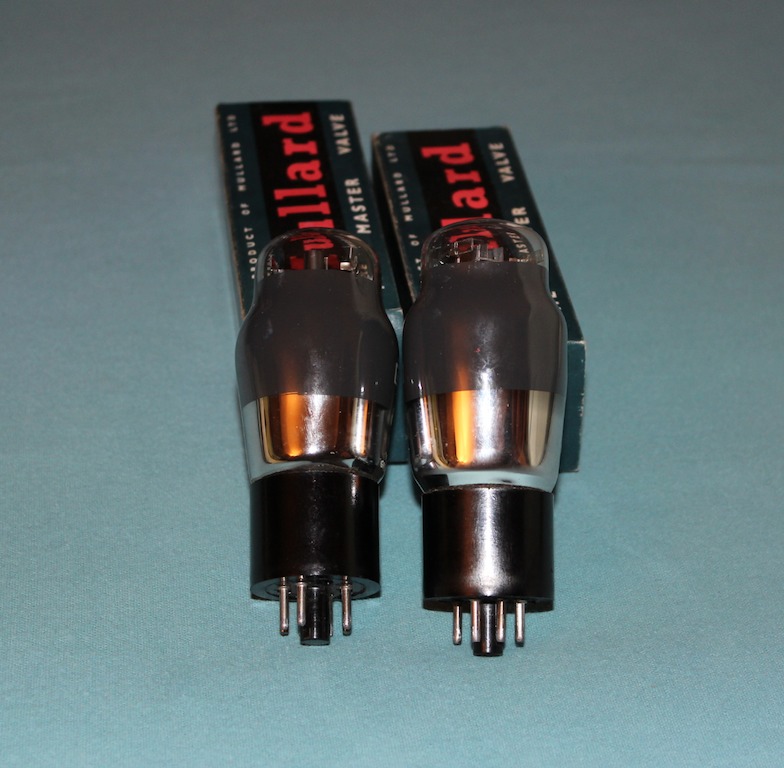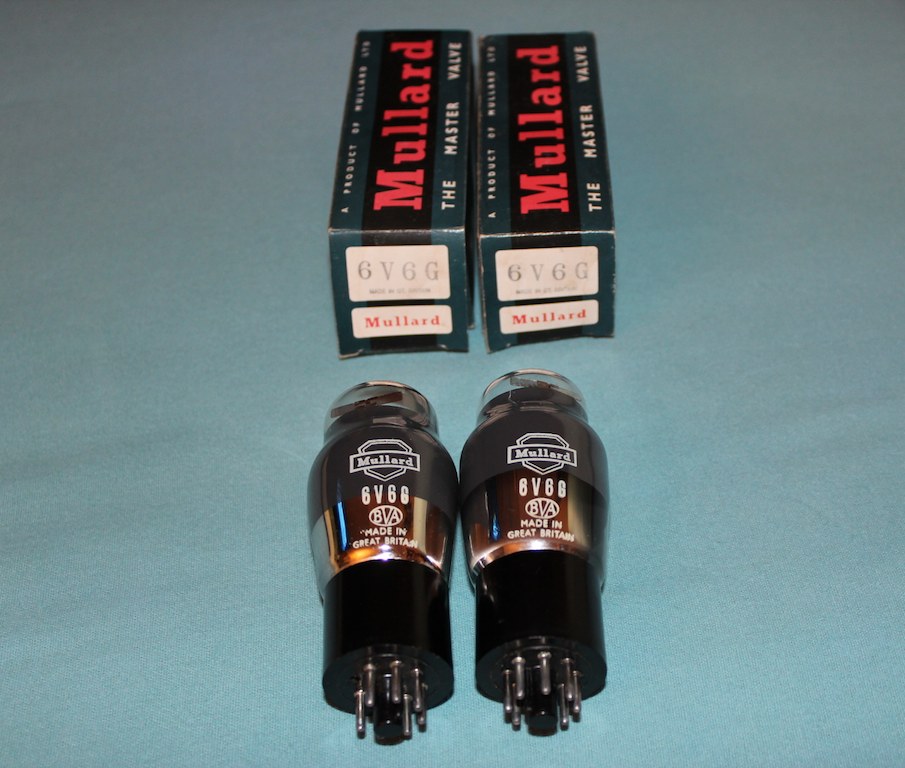 These are the tone caps I use in my Tube testing tweed Champ, these are very good as you can really hear the difference in how the different tubes sound.