Morgan AC20 Deluxe- $1900+ $50 shipping ** US only **
Morgan AC-20 Deluxe head and matching 1-12 cabinet in Chalk Chilewich. The cabinet has one Celestion Alnico Blue speaker. Both the head and cabinet are lightly used. I never intended on parting with this amp, but a beautiful guitar has presented itself that I can't let go.
Here are the specs from Morgan:
PRODUCT SPECS
• Power: ¼ - 20w variable (tube)
• Three modes – Normal/Brilliant/EF86
• Hand-wired in the USA
• 2x EL-84 power tubes
• 2x 12AX7 preamp tubes
• 1x EF86
• Power Level control
• Global Cut – removes high frequencies from the power section
• Volume
• Bright switch
• Bass Cut Switch
• Switchable EF86/12AX7
• 2x8 ohm 1x16 ohm outputs
• Custom USA made Mercury Magnetics transformers
• Made in the U.S.A.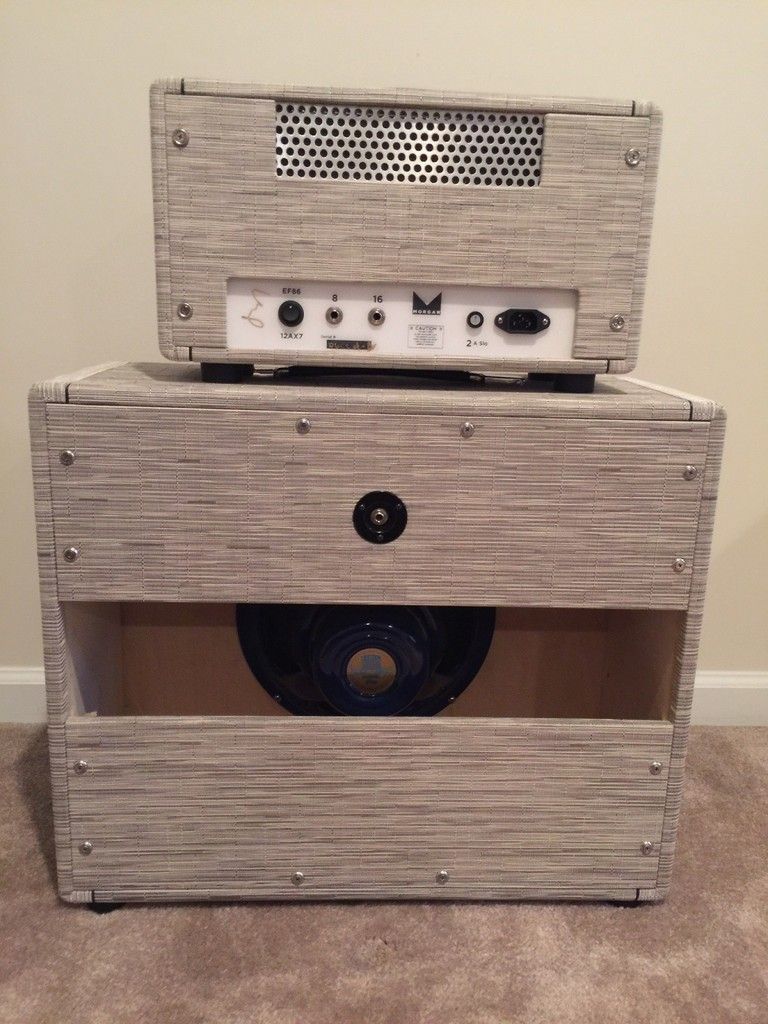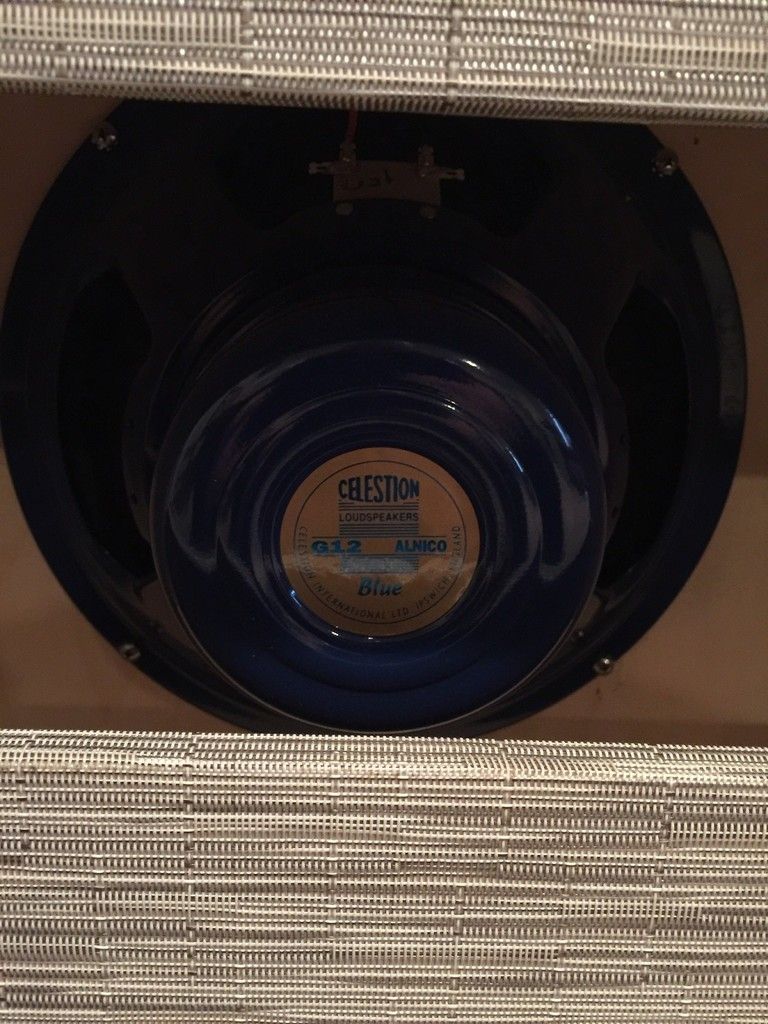 Last edited: