This whole project started when someone gave me a pick guard and a Tele body. Halfway through the body turned out to be a problem so I bought another from Warmoth.
Hardware and Electronics:
Tuners and bridge are Gotoh. Fast Track 1, Cruiser Bridge, and Cruiser Neck from DiMarzio. I chose blade type to eliminate the problem of one string being closer to a pole than another.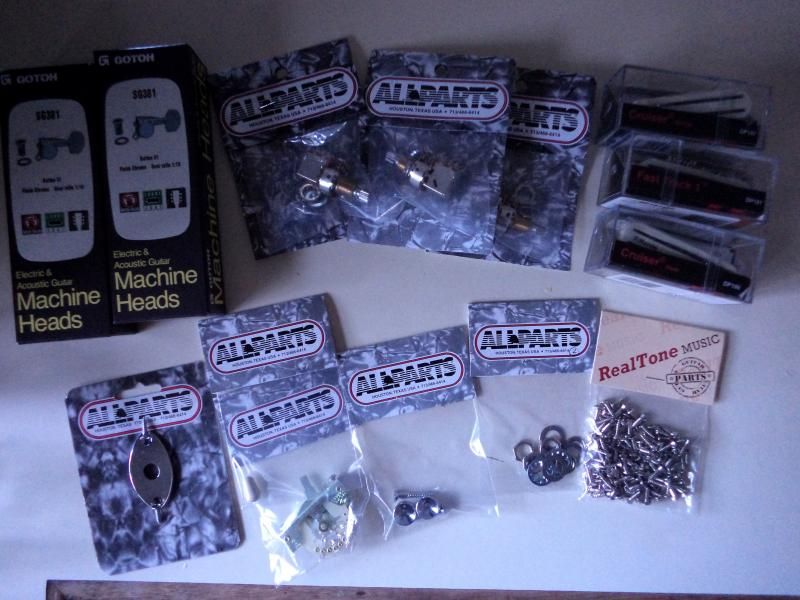 Body:
I ended up going with Swamp Ash. I'd love the brightness of the Maple body I was considering, and don't care about the weight, but Ash was cheaper

faced
Obviously routed for Strat.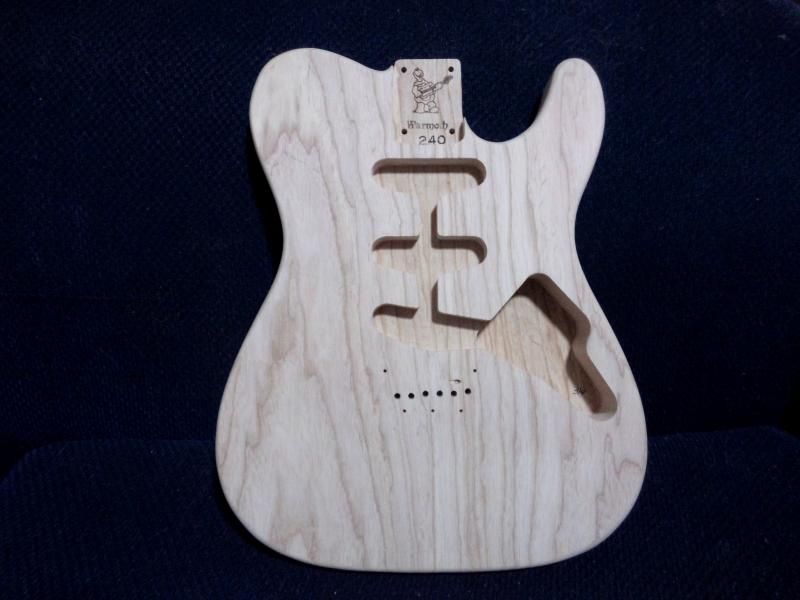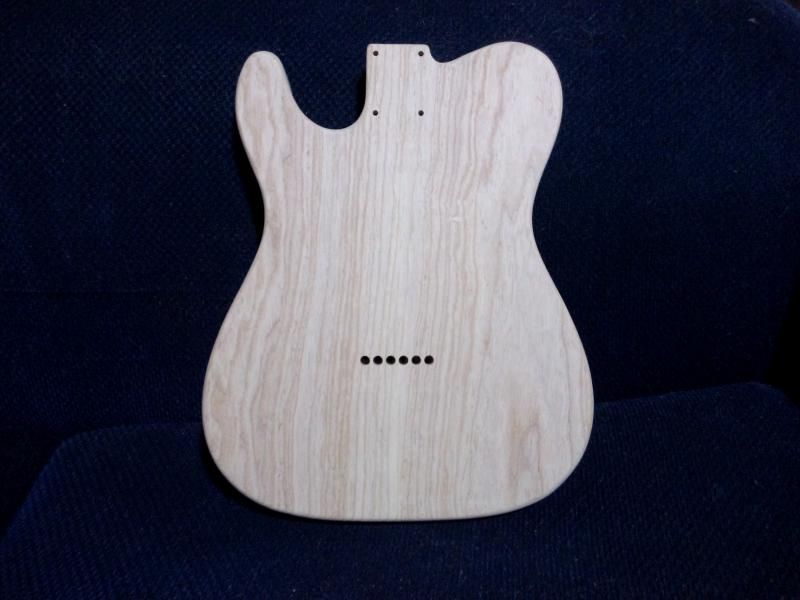 Colour and Finish:
FeastWatson stain, Golden Teak. Wipe it on, wait a few minutes, wipe it off. Up close it looks a bit dodge, but from a few feet away it looks fine. The clear finish is Satin Poly in an aerosol can. I only did four coats on both the neck and body, probably should have done more as they both still feel like wood.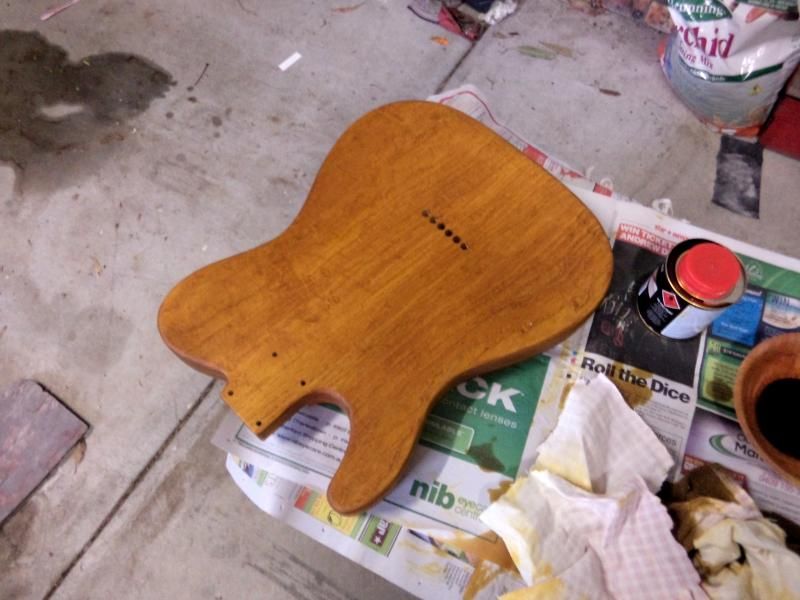 Electronics:
From the research I did, I don't think anyone has gone for these switching options. Each pickup has it's own volume control with push/pull for coil splitting, then a standard 5 way switch. Apart from wiring the switch the wrong way around, it all worked first go!
The finished product!!!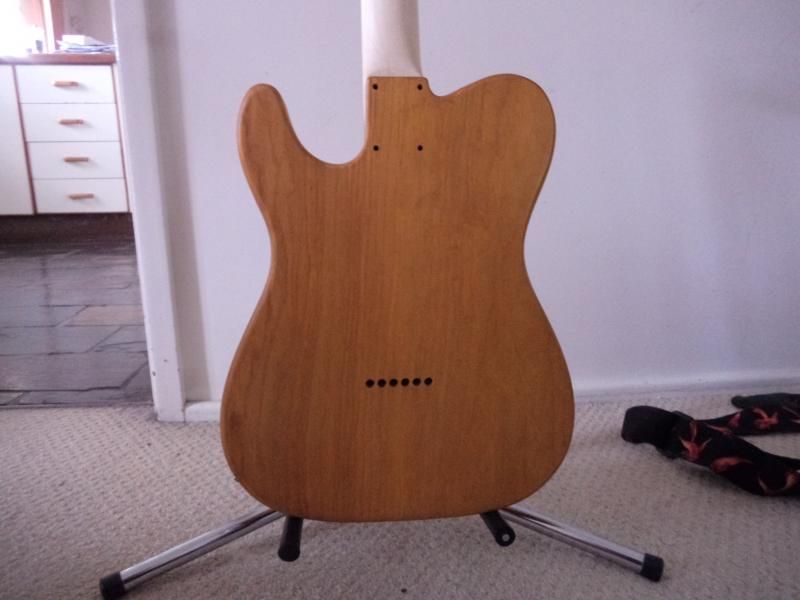 End result:
I forgot to get neck bolts, when they arrive I'll get some strings on and give it a whirl, but everything seems to line up and is in working order.
I know it's not to everyone's taste, but I was hoping to ruffle a few purist's feathers :tongue
Last edited: