My affair with Menatone pedals started out when I picked up a KOTB PTP used here in Singapore last year. Sounded absolutely killer. The more I researched about Brian's pedals on TGP the more my appetite for MAS (Menatone Acquisition Syndrome) grew!
The pedal which intrigued me the most was the Kar Krash, to think that there was a pedal available which could emulate a 'wreck or komet in such a small package. I was sold.
This was where I came across SuperSoundMusic via testimonials of customers on TGP. I emailed Brian and soon I was placed on the list for the Menatone Kar Krash sometimes in July of last year. Brian was very kind and updated me throughout the entire order, the wait was well, quite long especially considering how much I've been wanting this pedal. And for this I have to really commend him for his service, I've been placed on wait lists before, and also have been conveniently forgotten! Everything promised was delivered!
But the wait is now over...
The Famed USPS Box that never fails to stir excitement in me whenever it shows up at my doorstep. Addresses have been photoshoped away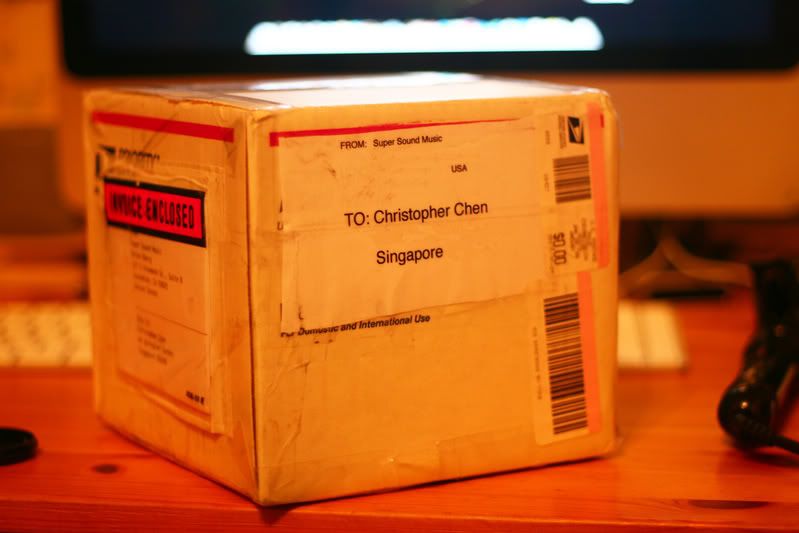 Brian did inform me that he was receiving the very first 20 of these babies in stock...to be part of that is a real honor!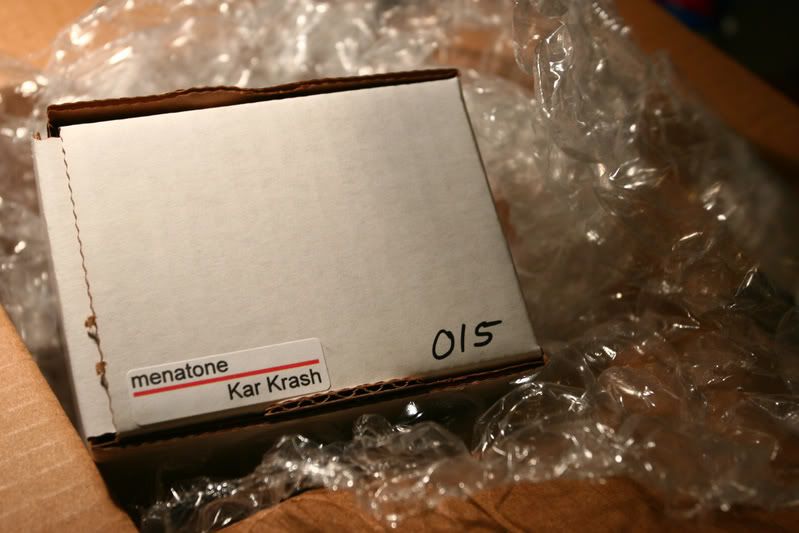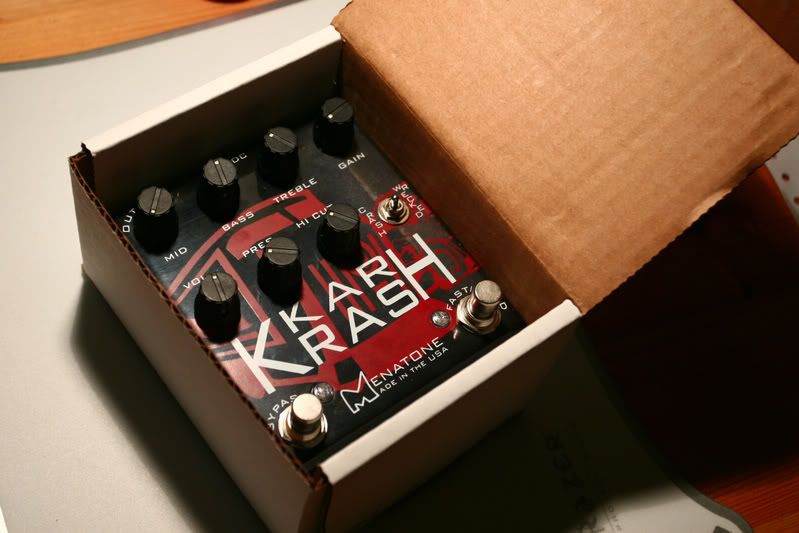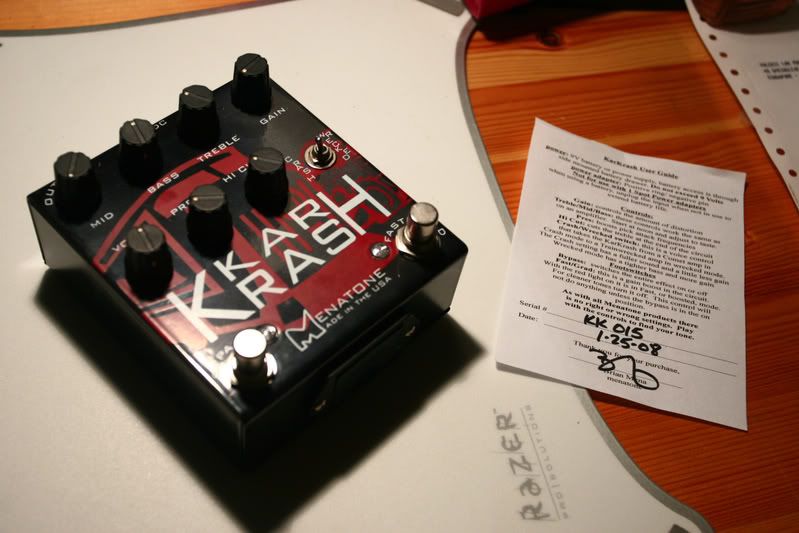 A shot of the pedal along with the instruction sheet signed and numbered by Brian Menatone.
Cosmetically speaking, the pedals is finished in an almost metallic grey/black. Almost like a very dark Charcoal Frost. I know it doesn't add to the tone, duh, but still very cool indeed!
Folks I have yet to plug the pedal in, as it is right now I'm at my girlfriend's place. I had the pedal delivered there instead. The moment it arrived she called me at the office and I was literally jumping for joy.
I really can't wait to plug this thing into my DRRI and run my guitars and the rest of my board through it!
Tomorrow is the Chinese New Year eve here in Singapore, which also means 3 full days of public holidays and the weekend for me to enjoy the Kar Krash!