First post on the site - thought I'd share my disease with you all.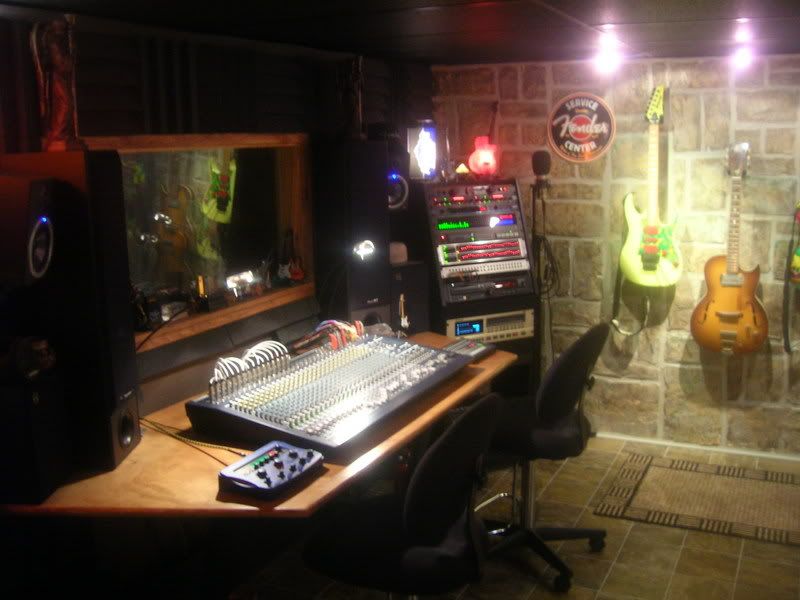 Mackie SD24/96 recorder, Lexicon and DBX effects into a Tascam mastering machine. The board is a 'holdover' until I scrape up enough for a better one, this one's a Beringer and it works ok. BX-5 near-field powered monitors and a KLH powered sub. Here's a short original recorded on this stuff:
http://www.esnips.com/doc/f94a9f00-77a7-4df4-a3d8-c030142bd873/Triumphant-Return
Hope you dig it.
-Strat God