Hi everybody,
I had a couple hours to kill today - It's always bothered me that I couldn't figure out a way to mount a Voodoo Labs PP2+ or Mondo under a Pedaltrain without drilling, without using cables ties which snap and also go over the velcro area, or without any permanent modifications. The issue of not "permanently modding things" is a little bit of a pet peeve for me because I tend to buy and sell things a lot. I take it that most people are not as obsessive as me about these things...and that these things don't really matter much to most people.
Anyway, I bought some 3M Dual Lock, slightly longer screws (I think 3/8 inch instead of 1/4 inch?), tiny washers, mounting tape, and corner braces. This is the result. No permanent modifications. Here are some of my rationales for doing it how I did, but I'm open to ideas to make it better!
1. The reason why there are brackets in the first place is because if I put Dual Lock directly on the Mondo, the power outlets do not line up with the back of the Pedaltrain, which is a big problem.
2. I limited the amount of Dual Lock on the brackets, aside from being able to physically pull apart the Mondo and Pedaltrain, because the brackets have a certain amount of leverage on that single screw which holds everything together. If I were to put Dual Lock on the entire bracket, I have a feeling the screw would strip.
3. I put mounting tape between the corner brace and the Mondo because I didn't want too much pressure on the single screws, as to have a lesser chance of stripping the screw hole over time. The small washers are there because the space made by the mounting tape needed to be filled in order for the bracket to be stable.
It seems to hold up well. The 4 strips of dual lock on the Mondo that are about 3.75cm x 1.5cm each is the sweet spot I've found where it's not impossible to remove the Mondo from the Pedaltrain, but still holds the power supply enough to take a small hit. If I really drop it
HARD
straight down on the ground, the Mondo does come halfway loose, but I guess that's the disadvantage of this method.
I'll let you guys know how it holds up over time when everything is hooked up. Maybe this is a dumb idea, but I like how it works for now. We shall see how smart or foolish this to keeping my gear safe over time. Hopefully it'll be more of the former!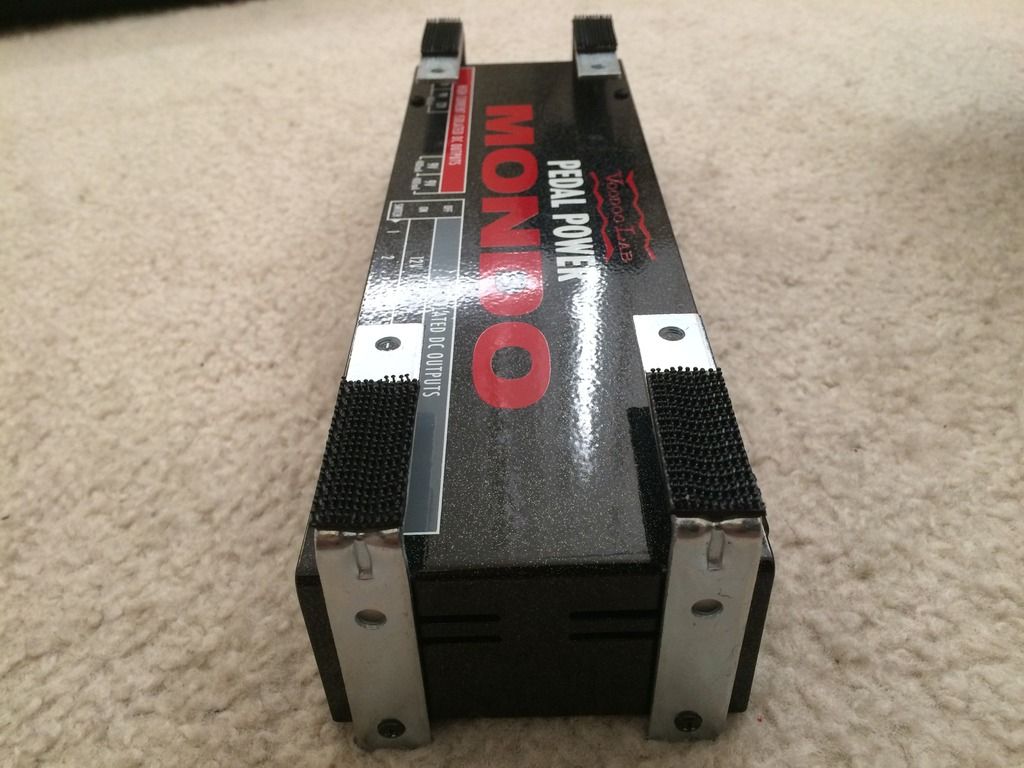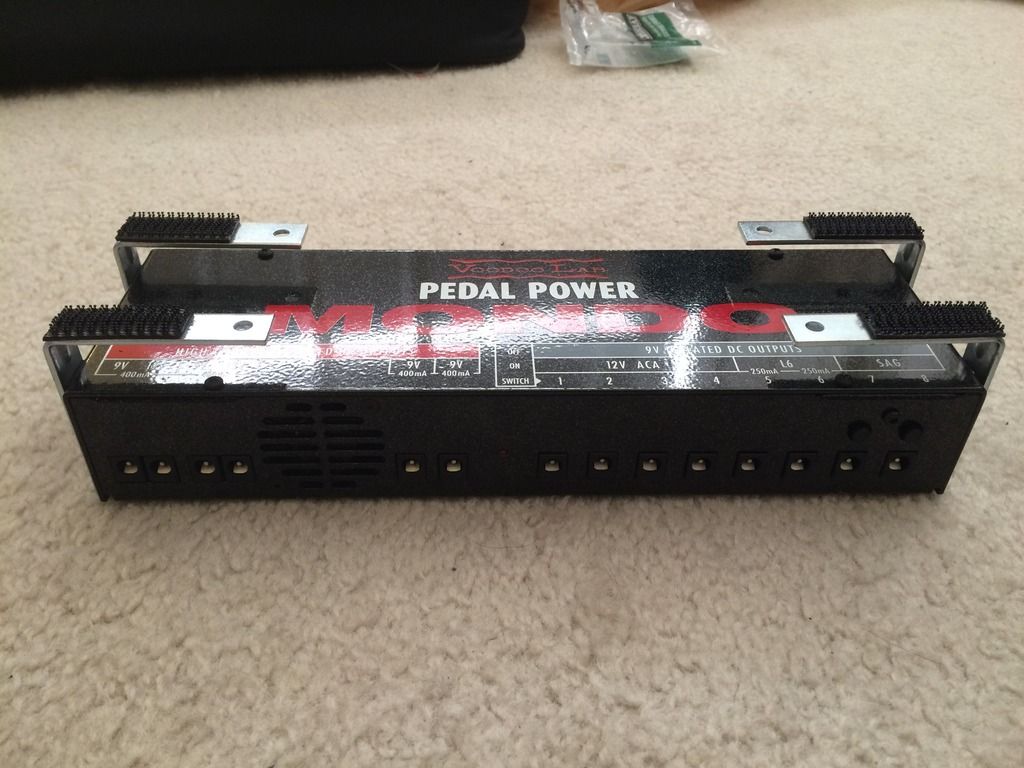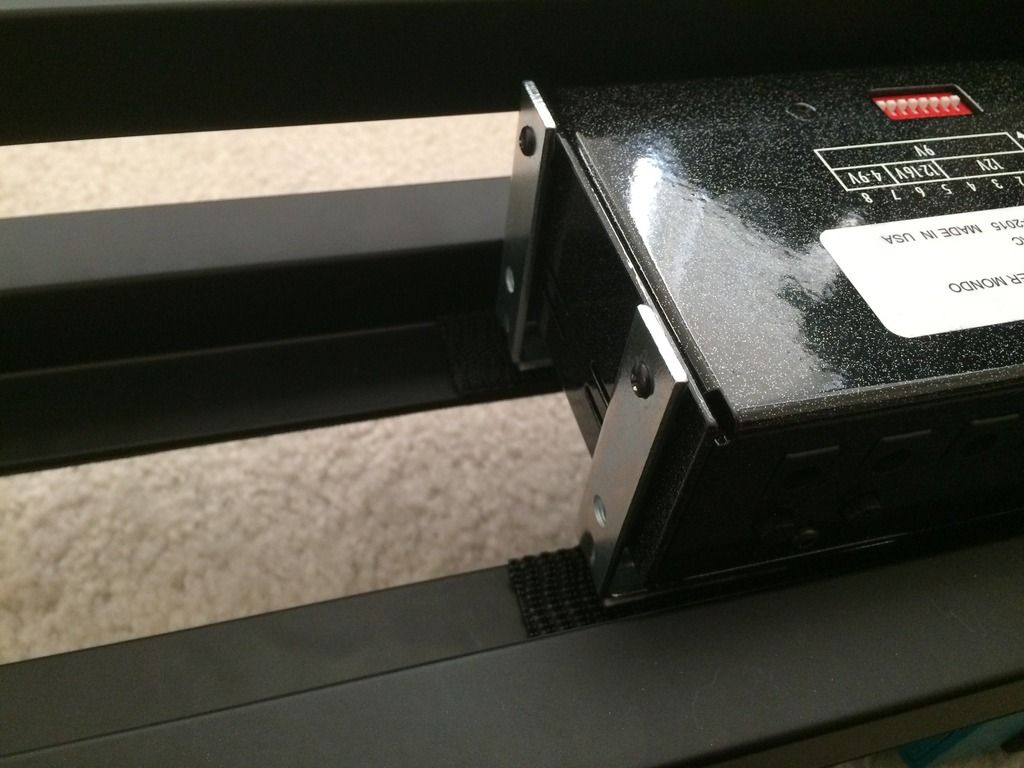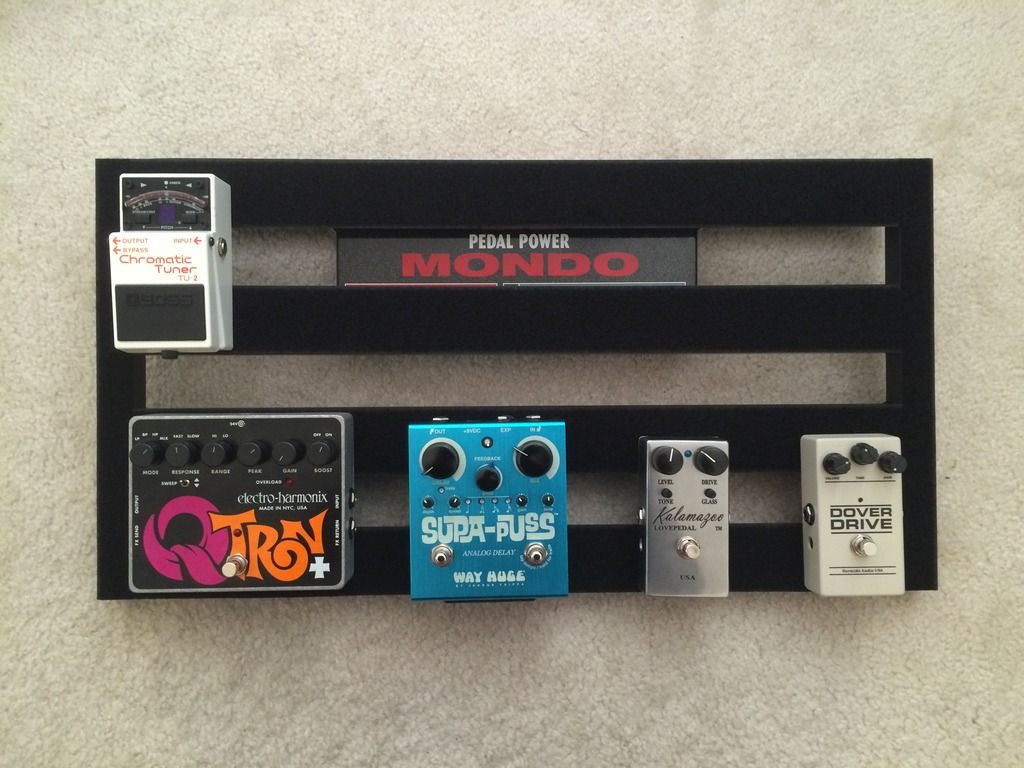 Edit: The reason why it's necessary to use the corner braces is because the plugs in the back will not line up with the Pedaltrain, otherwise.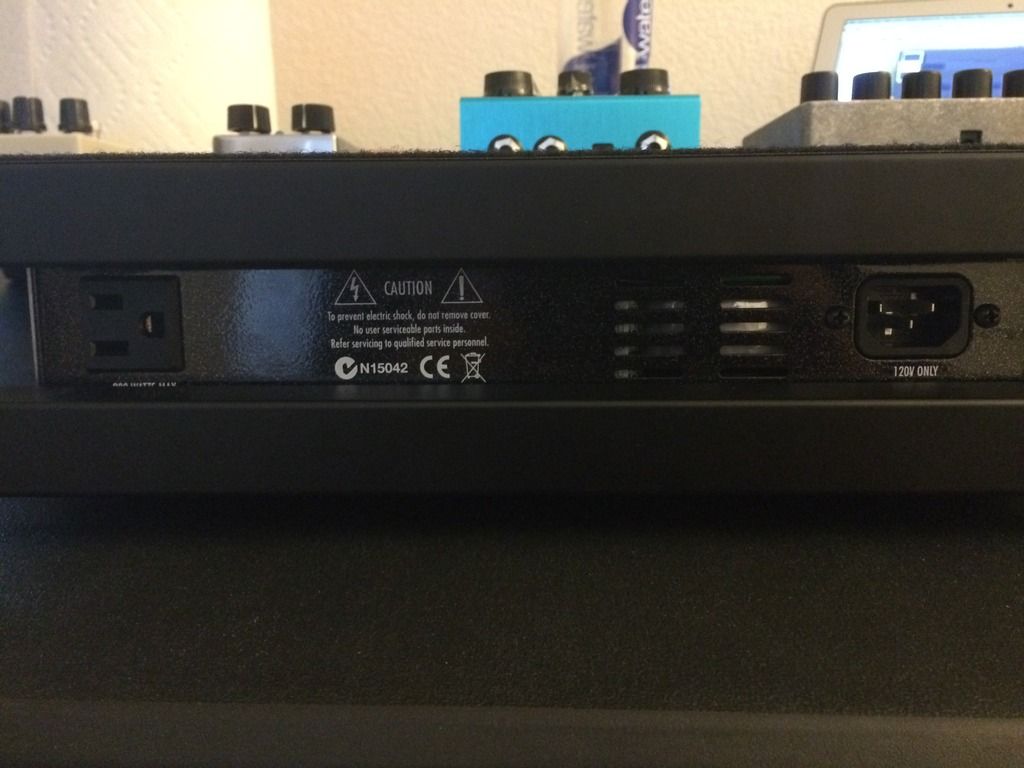 Last edited: