Been a while since I have posted a buy and sell thread, simply because word of mouth has kept me pretty busy. However I wanted to let everyone know about a special run of Mythical Overdrives before listing them on Etsy, Ebay etc..
I have 10 gold enclosure Mythical Overdrives with Davies 1470AQ knobs as shown below. I will be selling these on Etsy and eBay for $159, but get yours here for
$149 Shipped via USPS Priority
SOLD OUT
A couple of photos of the goods.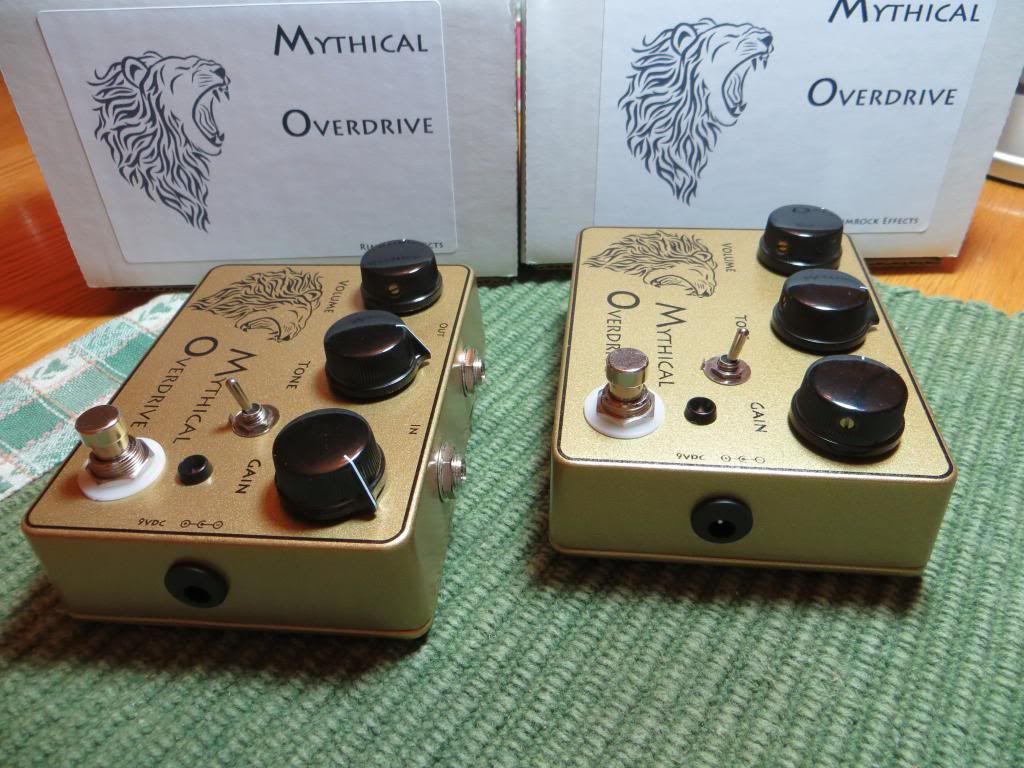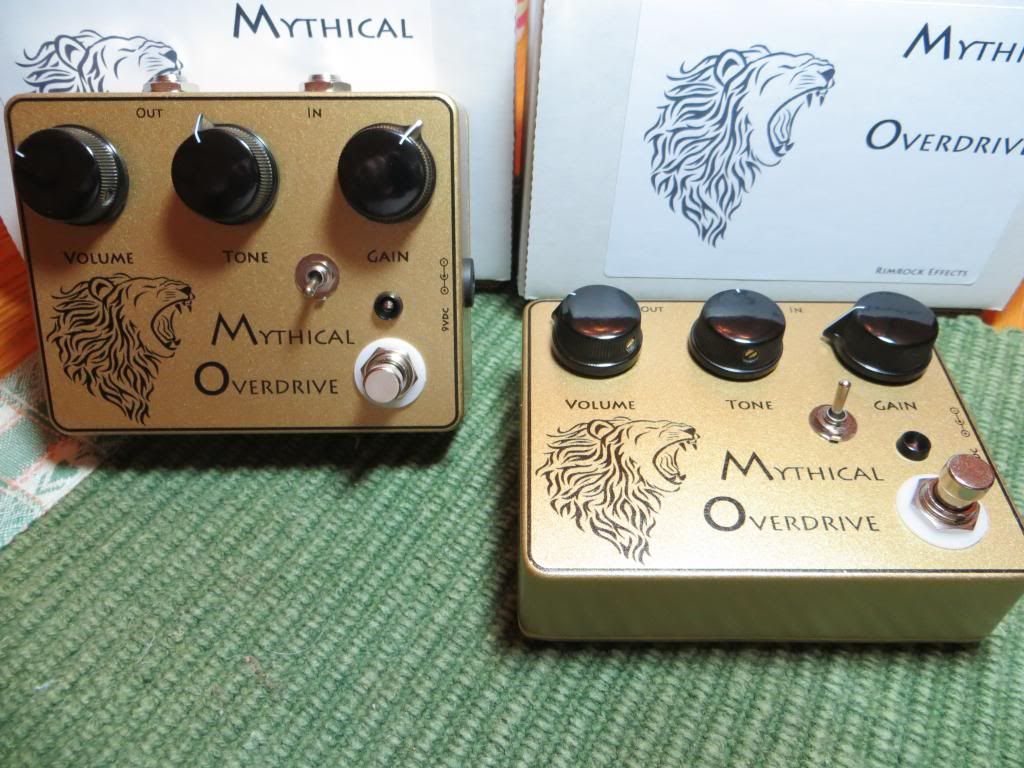 Most of you know about the Mythical Overdrive and its features, but if not here they are
Mammoth Electronics Powdercoated enclosure

Silk Screen graphics, no decals, stickers, or sharpies
Through hole fabricated PCB, no perf or vero

1% silver mica resistors

Nichichon audio grade capacitors

Alpha pots

Matched Germanium IN34A diodes

OA128 NOS Telefunken diodes

Neutrik jacks

Hi intensity LED

Davies 1470AQ knobs

Buffered bypass

All ICs socketed

Hand built and tested in the USA by an actual guitar player, not a robot in a factory overseas
But how does it sound ?
VIDEO CLIPS courtesy of Tony Cole
AUDIO CLIPS HERE
Features ten tracks of guitar (G&L ASAT Classic) all through a Mythical Overdrive. Some are stacked with Timmy, Rat, Distortion+ or Thunderdrive Deluxe. The amp is an Egnater Rebel 30.
https://soundcloud.com/accidental-sounds/mythical-drive
Clean
http://soundcloud.com/score58/mythical-overdrive-clean
Distorted
http://soundcloud.com/score58/mythical-overdrive-distorted
Use the search feature or Google and you will find many happy users around the world. Grab one of these gold specials before they are all gone.
Shoot me a PM or email and reserve yours today.
Last edited: