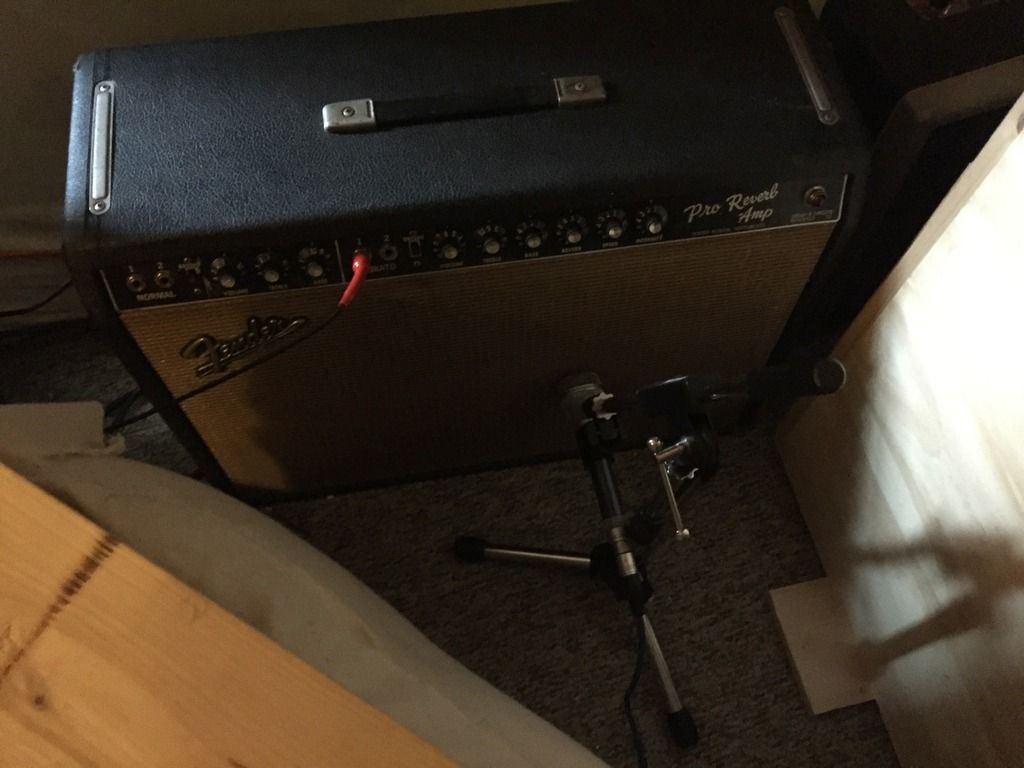 I actually picked this one up a couple weeks ago with the intent to flip, but I did some recording over the weekend with it and loved it - killer amp!
Here's the song I did, it has my SG straight into this amp
A friend of a friend found this for $50 at a flea market(covered in dust and dirt - I deep cleaned it big time), and brought it to me to get working. I finished up the electrolytics, but one of the output tubes was bad and in talking about replacements he asked if I just wanted to buy it from him - I got a sweet deal on it too - about half price
It's all stock and in great shape, and it sucks that the tube was bad it was a 70's 6l6STR.
Last edited: