Hey guys, I'm ****in' stoked, the Ceriatone Chupacabra arrived today!!!!
This amp is a big ****in' deal for me, as I've been wanting a super lead/plexi for years now, & it's finally become a reality....
So far, I'm pretty happy with it...Haven't even scratched the surface of what tones it's capable of, & it's got a crazy amount of gain, but so far, it rocks...
The guy I bought it from did a great job packing this thing, check out the packing job he did: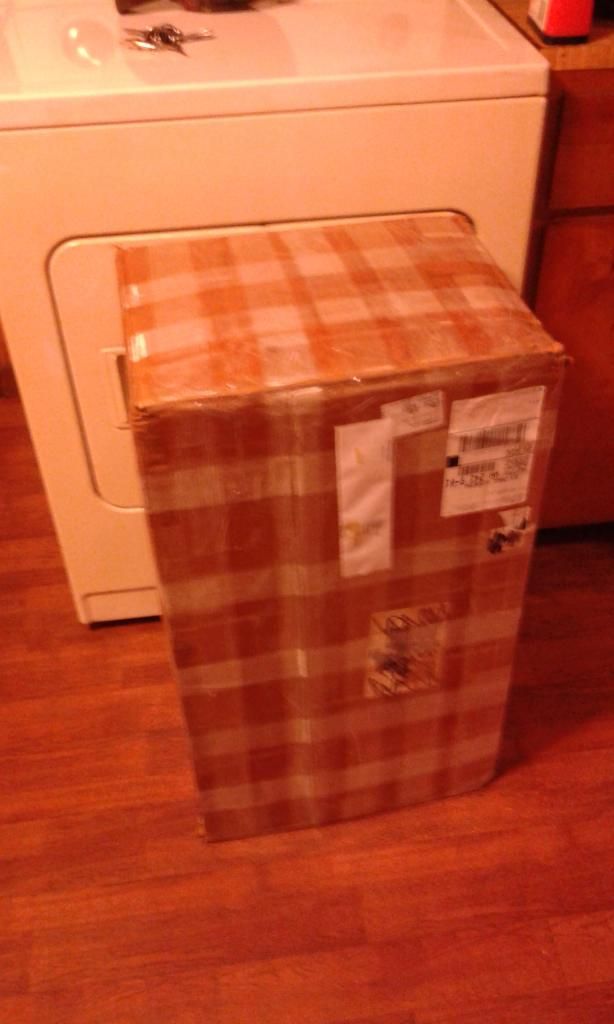 He even put a couple pieces of thin plywood in the top & bottom of the box to keep the amp secure & safe:
I have to hand it to the guy, he did a great job on the packing, & has been an absolute pleasure to deal with, if all the used gear deals were like this, there wouldn't be any trouble for anyone...He's e-mailed me all week long keeping in touch with me trying to make sure I'm happy on my end with the deal, & told me to be sure to let him know when it arrived, & if there are any issues with the amp...Great guy....BTW, I bought this amp in the Marshall forum's classifieds....His username in the Marshall forum is Bloodrock....I wouldn't think twice about buying something else from this guy, at all...
I didn't plug it into my 4x12, as I'd probably get the cops knocking on my door, & just don't want the hassle, but I'll do that tomorrow for sure...
I'm still learning what switch does what, & getting a feel for the amp, but it's definitely got all kinds of different tones just waiting to be found...
So, for about an hour of ****ing around with it, I'm pretty happy guys....
Here's some pics: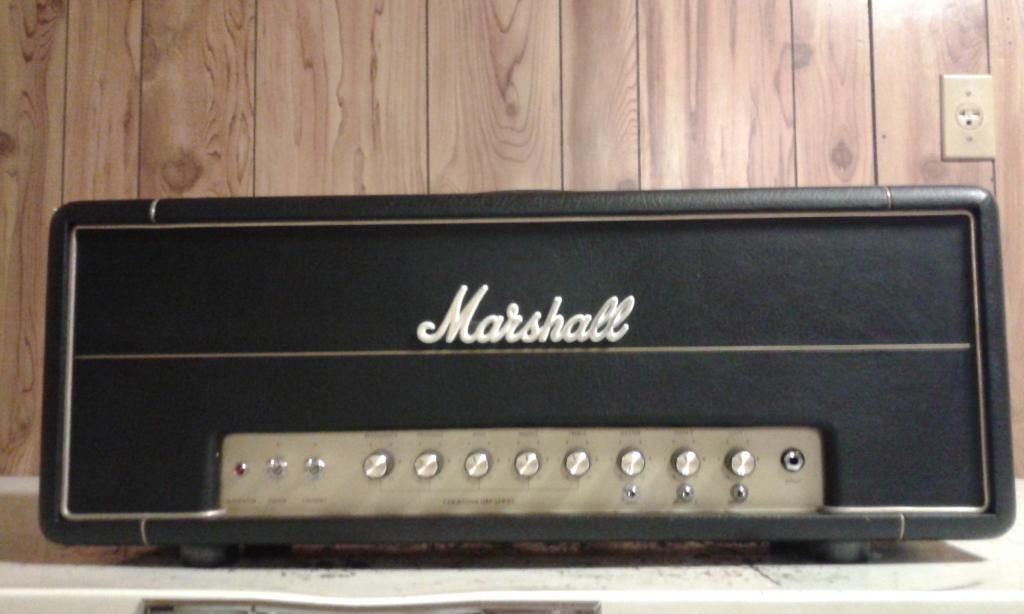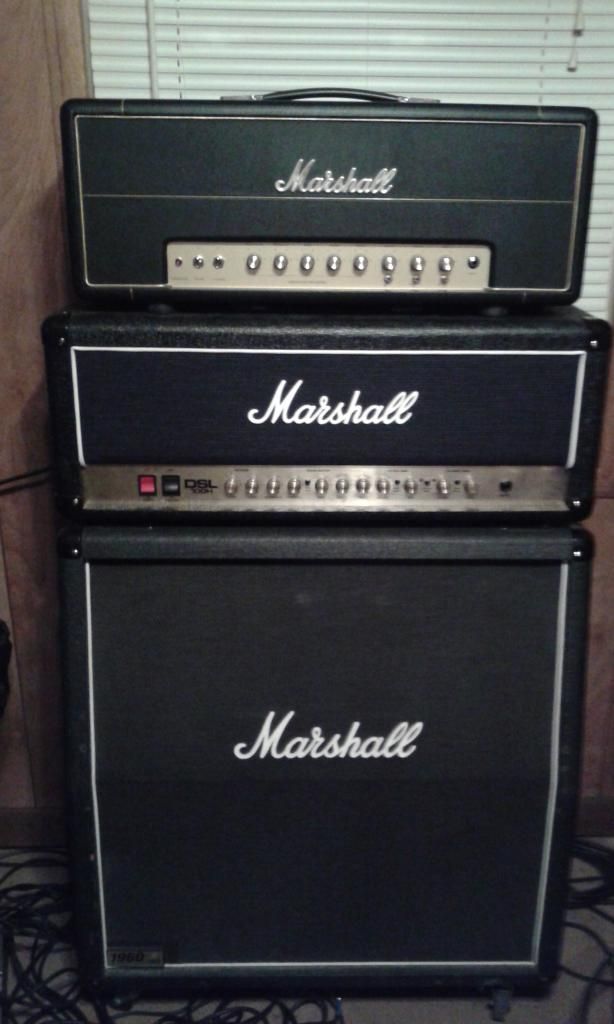 The Marshall logo is actually gold plated, but doesn't show very well in these pics...
And, here's a short, ****** clip:
Chupacabra clip #1
Signal chain:
LP > Chupa > ISO Cab Greenback > '57
Amp settings:
Resonance: 5
Presence: 8
Bass: 5
Mid: 5
Treble: 5
Master: 2.5
Gain 2: 8
Gain 1: 8
Era switch: centered ("regular" plexi)
Bright 2: left
Bright 1: left
So, I've finally got my hot-rodded super lead I've been wanting all this time...Hard to believe (for myself anyway) I've gotten all this new gear this year, as if I hadn't gotten out of the situation I was in, I'd never have anything, literally....
And, this will be the last "big" thing I buy for a while, I've went completely ape-**** buying up gear this summer, so I'm gonna buckle down & make do with what I've got, gear-wise for awhile, other than something "small" like a new/different mic or something...
Life is good for a change over here guys.....