Yep... Kustom... yep, MIC. That said, wow, some pretty good features going on in this amp... baltic birch cab, V30's, real spring 'verb, XLR Direct out with speaker sim, effects loop... rhythm and lead channels, optional foot pedal, which came with the used amp I bought offa CL. Four EL34's, four 12AX7's. Ah... back to the big iron.
Each channel has its own Volume/Master pots. Very cool. (Not saying there aren't plenty of other amps with that feature... this is the first two channel amp I've had with it...)
Also has Trem/Vibrato... I'm not a big user of that feature, usually, but messing around while I was demoing the amp, it sounded really good.
Have just scratched the surface, tone-wise, but I spent about 20 minutes demoing it and liked what I heard. (Even brought along one of my amps to run A/B against it and the Kustom rawked the show.)
Paid less than half of the going street price average. Just a touch more than I paid for my Orange 2x12 with V30's... (and I got a deal on that too.) so I got a 2x12 with a birch cab AND a hunnerd watter to boot, for the price of a decent 2x12 cab alone. Not a bad deal, if I say so myself. (And, of course, I do... lol)
AND... it has a five year warranty, which I've already verified with a Kustom rep as being "good to go." Four more years on it. Certainly one hopes one will not have to ship this monster in for warranty repair work, but nice to know that it's covered for another four years.
Anywho... will record some clips as time allows... in the meantime, here are some pix. At some point, I'll open it up and get some gut shots, but not tonight...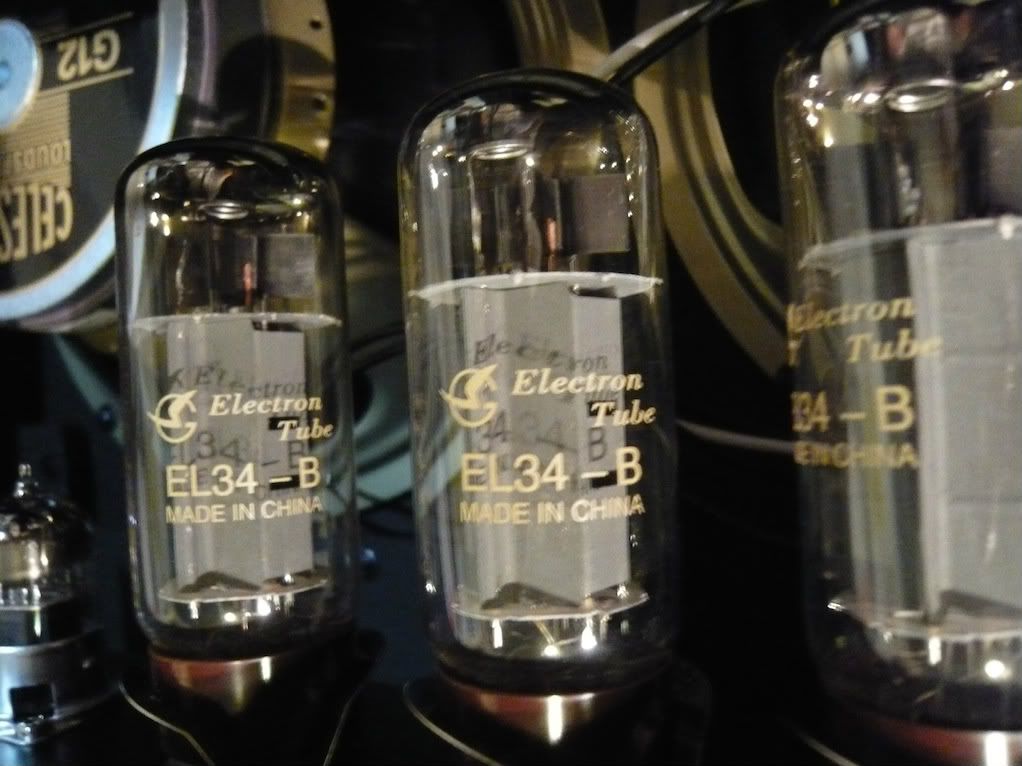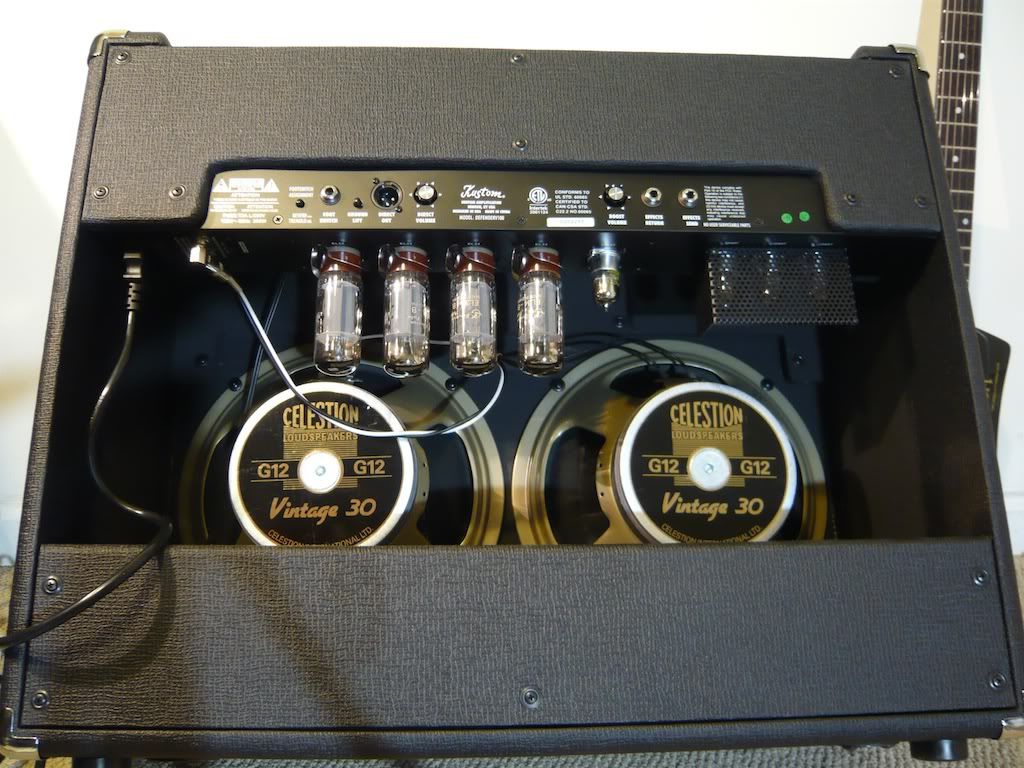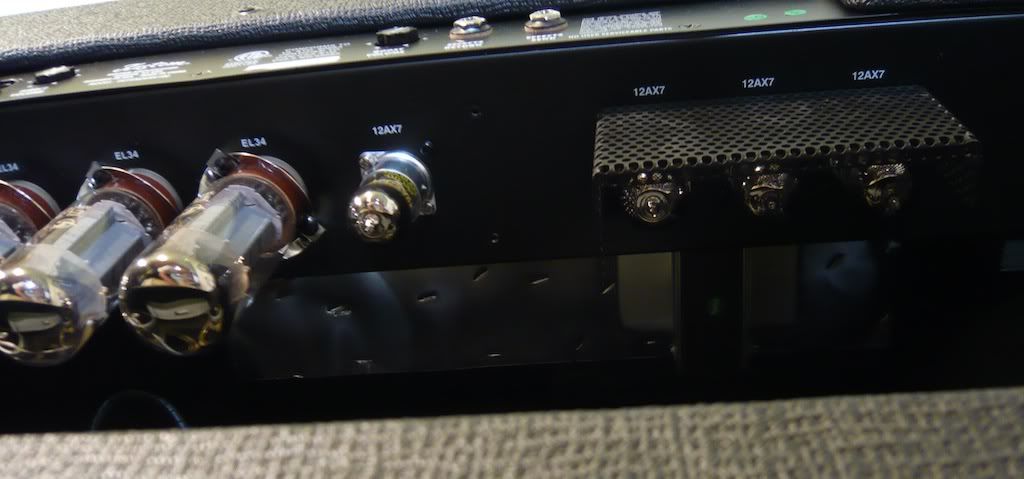 Last edited: