Marshall ain't pretty and its got vintage 30's instead of he originals and at one point may have been wired for stereo as there is an additional hole in back that's been plugged. I haven't played through a 4x12 in over 20 years

lots of fun!
The satellite sounds awesome through it. Like a perfect cross between a Plexi and a Vox AC30 when there at the sweet spot. To me that's the sound of this amp when you turn it on. It is the sweet spot, it just mostly gets more saturated as you turn it up. It's what I love about tweed deluxe's, you just turn them on and they sound great. The Atom has that albeit much bigger and louder and RAW in all the best ways. It takes all of 1 second to dial this amp in.
I decided to hook up the Carol-Ann Od2 / Glaswerks 2x12 along with the Atom/Marshall just for fun.

Going through the TTE it was insanely good. These amps couldn't be any more different but are stunning tone machines, and together, well it was insanely good. I understand why Joe Bonnamassa does this.
Since this cabinet is bastard maybe I should mod it into a stereo cab???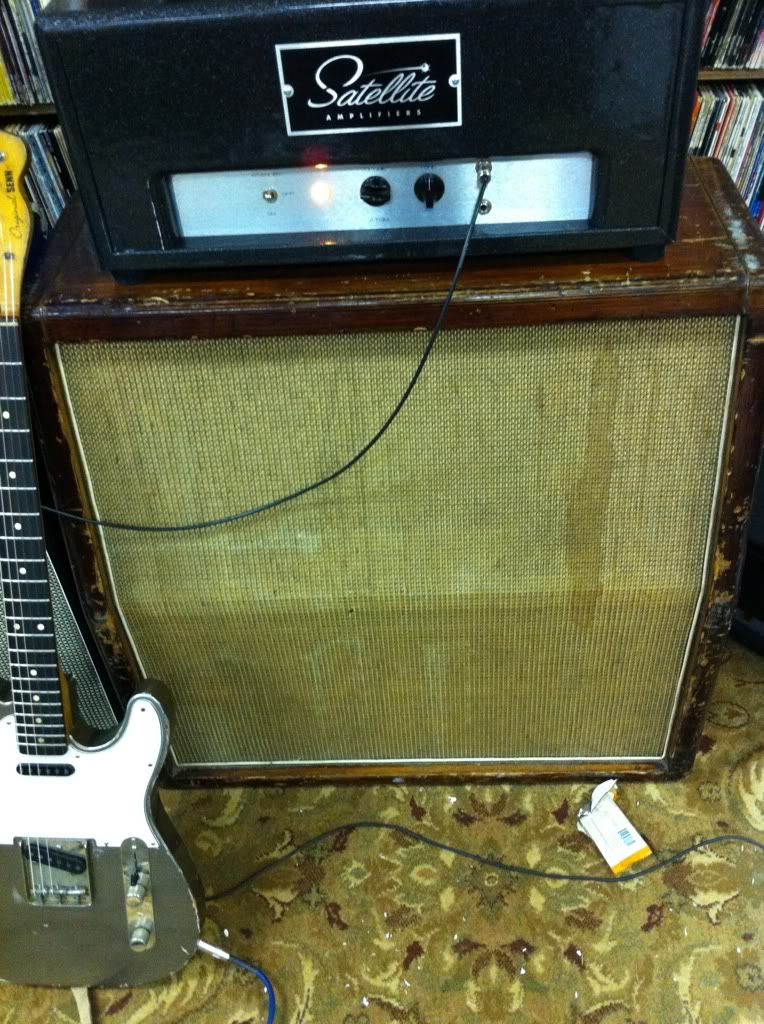 Last edited: