I haven't seen much about these online, but I was recently in the market for a low wattage home amp. I looked at all the usual suspects: PRRI, Vox AC 15, Egnater tweaker, etc.
I have always used fender stuff in the past but never quite satisfied with it. Blackface stuff sounds great but I missed the mids. Tweed was almost there but too loose.
I was pretty much resigned to live with a PRRI and just deal with the things I didn't like, but I stumbled upon this.
The closest Supro dealer was almost 150 miles away, which meant it was pretty unfeasible for me to try it out, but I took a shot on buying it based on the limited demos saw online, and I'm glad I did.
The clean are nice and the reverb and trem are excellent. I tried it with some pedals and it sounded good. Although, I haven't been able to crank it up yet, but I have no doubt it sounds nice there.
If anyone out there is looking for an alternative to a PRRI, take a look at these. It sounds great and looks great.
Edit: Added a pic
[/IMG]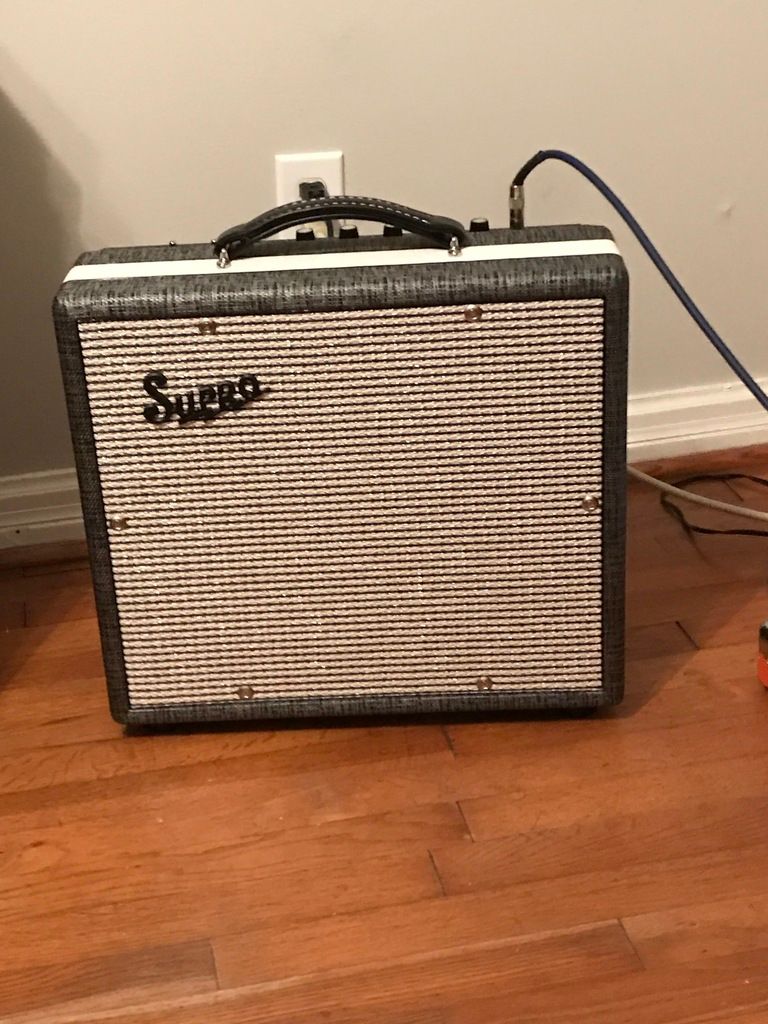 Last edited: