I picked up a KILLER 1994 Washburn USA MG 122 today. This one is an early example of these and is quite different from the other 4 1995 USA Custom MG's I have. I actually have one of the final Prototypes for these and this is the closest one I have ever seen in a production guitar to the proto. Both this one and the proto are stunning guitars to look at and both are flat out tone MACHINES!
This one has a fatter neck and much bigger HONKIN HUGE jumbo frets than my 95's do.
I had a hard time believing the bridge bucker was a Duncan JB it was so fat and sweet sounding but I pulled it today and yep it is. Must be the chunkier necks and big frets that give this one and the proto the sweeter fatter tones than the other ones I have. This is one of the best playing and sounding super Strat style guitars I have ever had my hands on!!
Here she is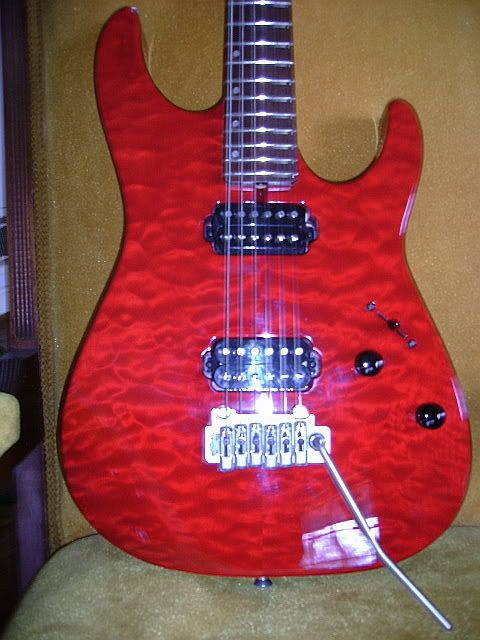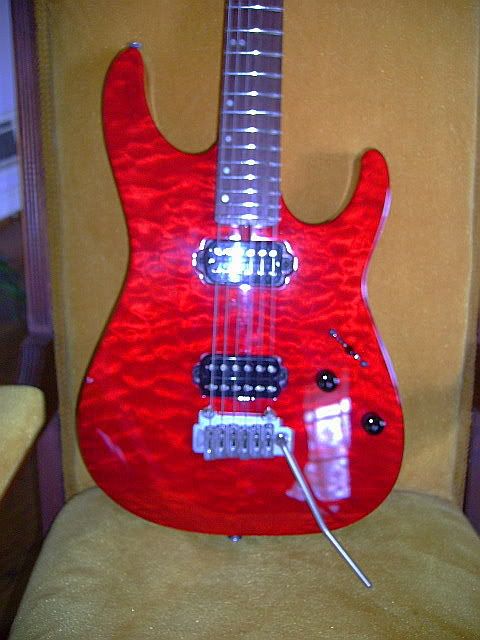 The prototype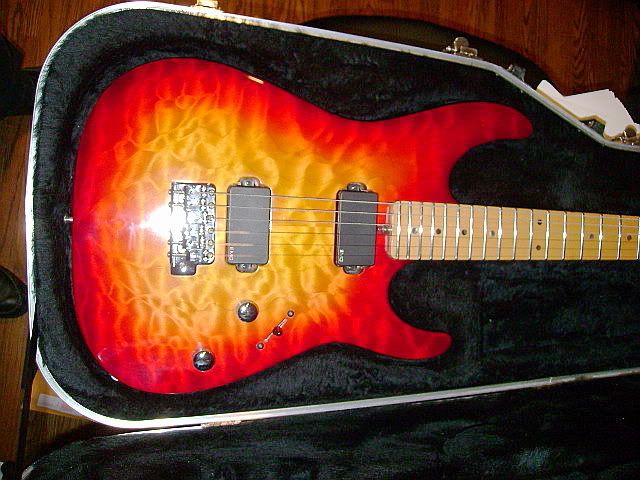 My more "normal" 95 MG 122
1995 MG 120