Thought this may interest a few of you...
Dropped in on Buzzy at Lark Street Music the other night- ended up walking out with a new National Resonating Mandolin!
Had no intention of purchasing anything that night, let alone an instrument I don't really know how to play... just happened to pluck a few strings as I was getting ready to leave. It made me do a double-take and immediately took it down for an inspection.
The tone, the volume (monstrously loud!), the looks - just a stunning instrument. Had to have it. Seriously one of the coolest, most beautiful sounding acoustic instruments I've ever played.
Its only been a few days now but I feel its already opening me up musically in a way only a new type of instrument can.
Highly recommended.
Here are some pics from Lark Street (notice the art deco tailpiece, and mineral streaking on the back):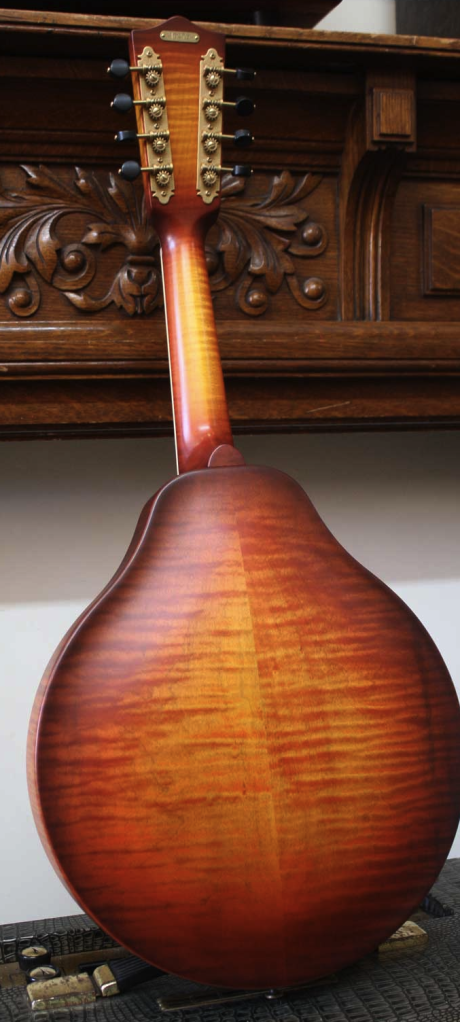 y con mi el trovador: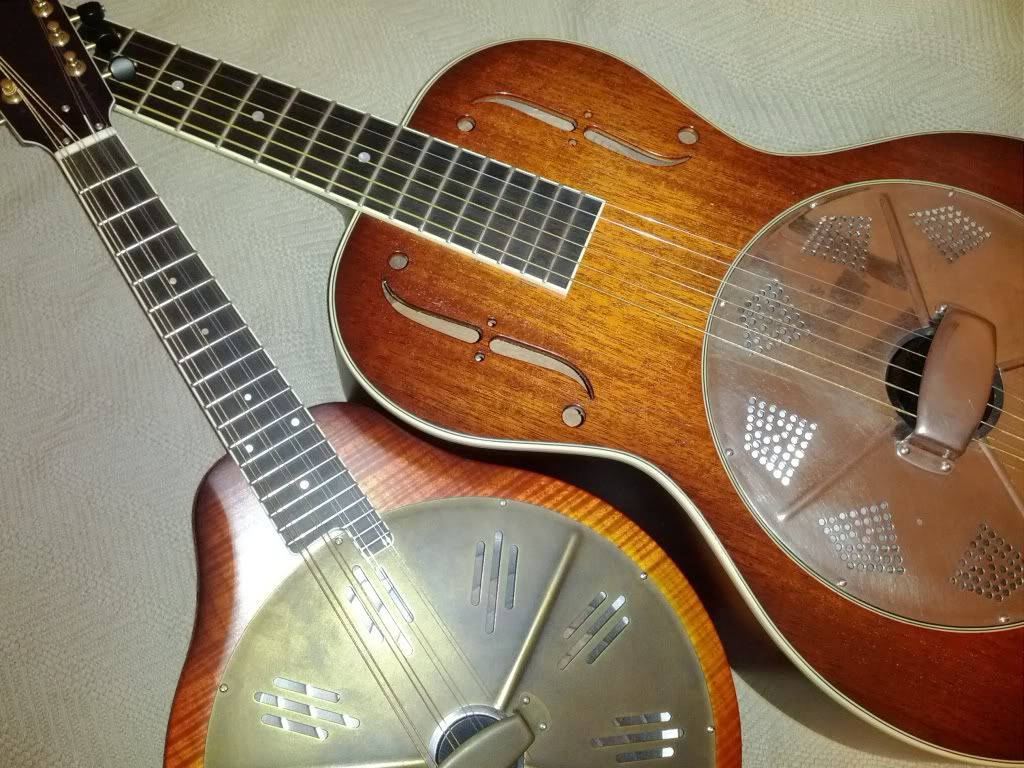 Thanks for looking!
Sam