It's here! NO idea what's going on in TN, but the wait is over.
oh YES, this is a keeper! So far only into the Nextone amp. I prefer the Si vs. Ge clipping diodes (though that's just first impression)
Whole range of the "More" control (transistor bias) is usable
I hoped to like the light overdrive sound, but thought it might be too fizzy when really cranked - NOPE! Love the whole thing with the Classic Vibe Tele partscaster (stock pickups). It's warm and smooth in the low end like a soft-clipper, and has the magic fairy dust of a hard-clipper on the high notes without getting fizzy.
It has a lot of low-end, which is thick with the Ibanez/humbuckers BUT…. If I use the Tumnus as the main overdrive for that guitar and kick this pedal on underneath it, that works great. And the reverse for the Tele.
I'll probably run the Tone knob at 3-o'clock, which is no filter, according to the doc (it can boost highs a bit further clockwise).
Yes, it stacks well with the Tumnus. Stacking with the Joyo isn't "bad", but it's not inspiring. But that's a useful pedal for adjusting the EQ going into the amp.
OH, the Nextone is set up with a Fender-esque EQ internally and the panel knobs a noon, clean channel. I run on the 0.5w setting at home - plenty loud.
it's totally a keeper. It already got the velcro.
So this probably means it's time for the Fat Sandwich to find a new home.
The mini porta-board: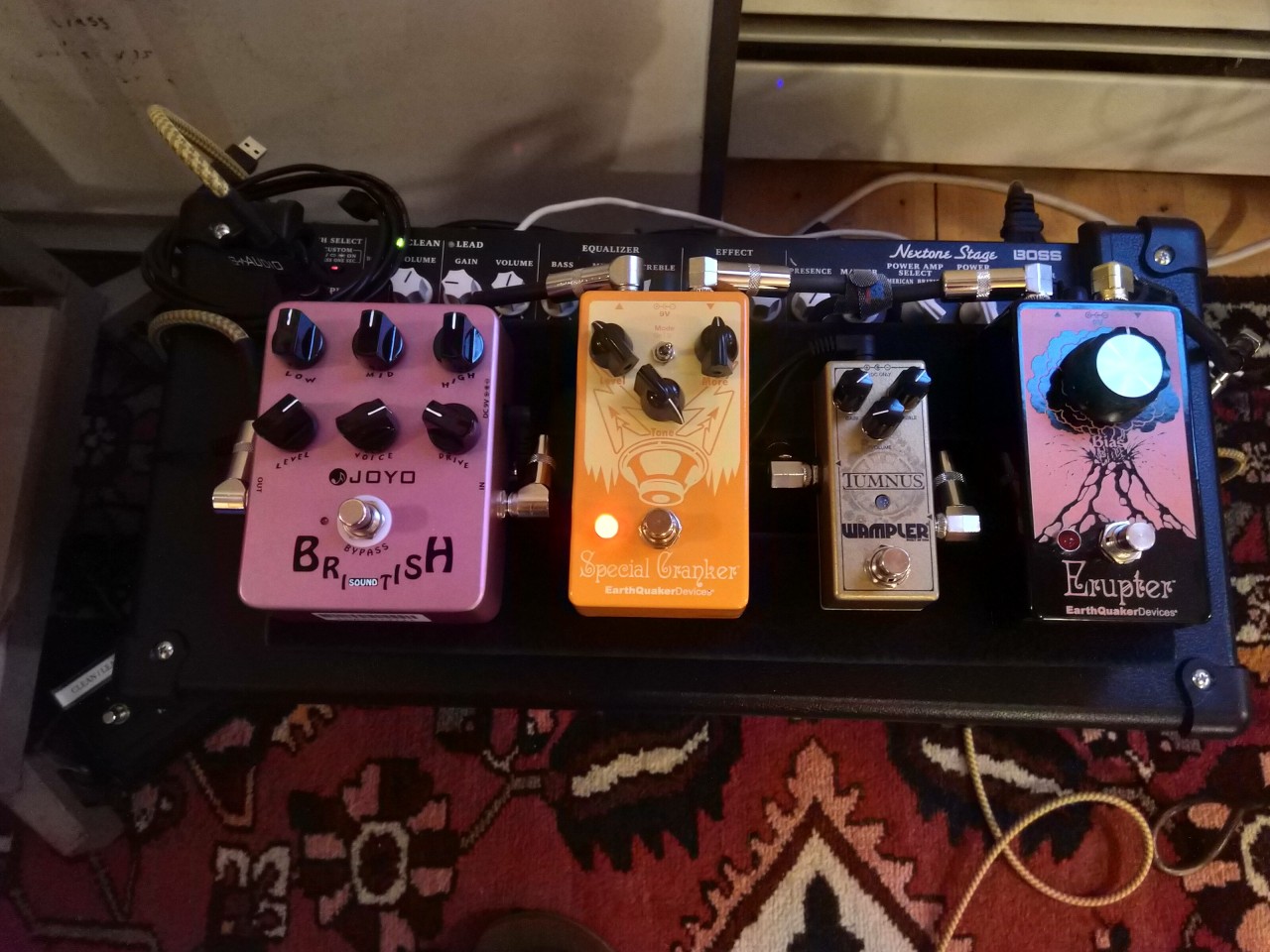 Last edited: