Hi,
My humbucker-loaded guitars are an EVH Wolfgang Special and a Dean ML 79. I love the stock pups of the Wolfgang, but I had an EVH Frankie in the bridge position of the Dean, which wasn't doing its job. Definetly not a pickup for mahogany (the Dean has a mahogany body AND neck...). The tone was kinda muddy, I really dig the Frankie but I think it works better in brighter woods.
Anyway, I was searching for a quite bright, clear, tight and defined pickup for the Dean, thinking of putting the Frankie on a Kramer The '84 I'm about to buy.
To my ears, mahogany has a strong low midrange, and it's not a wood that provides a snappy attack. With that in mind, I started searching, and finally I decided to go for a Dimebucker, despite I'm more an EVH guy than a Pantera guy

I was afraid of the Dimebucker brightness and scooped character, but somehow I was very curious about it.
The pickup IS bright and IS scooped. But it interacts very well with the guitar (obviously it's designed for that guitar). I immediately compared it to the wolfie. The Dimebucker is hot as hell, but not so hotter than the wolf pickup.
The pickup surprised me, and I'll tell ya something that perhaps sounds weird... It's STRATTY. yes, it has a single coil something in the attack. It's kinda metallic, I mean, you know, when you hit the 6th string of a strat using position 2 or 4, that glassy or metallic kind of attack. It's the opposite of muddy, it's tight and defined as hell.
If anyone is interested Ill post a clip comparing both guitars.
Here's a pic of that baby: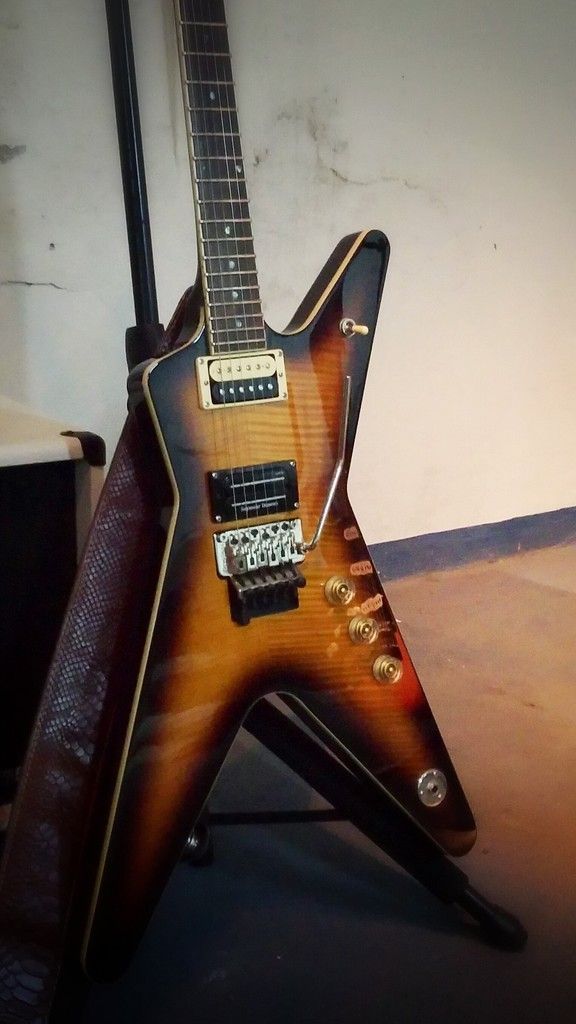 Cheers!