https://skreddypedals.com/skreddy_pedals_perestroika.htm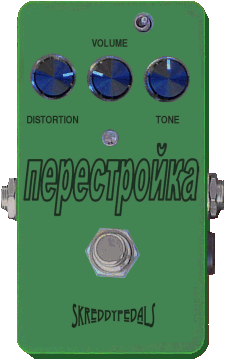 Looks like a muff.
The Skreddy Pedals™ Perestroika
hearkens to the early 1990's Russian tank version fuzz which had a gritty bite to the top end, a smooth, gently scooped midrange, and a warm, but not boomy low end. Just enough gain to propel your solos and never mushy on chords.
We're adding our customary midrange boost mini toggle, too!
Last edited: