So I got my long-awaited Classic S yesterday- it's olympic white, with medium aging and the coolest thing is it's all "roasted"- the maple neck is, but also the alder body! It's one of the first 5 they've built like this. It sounds spectacular and it plays amazing, of course.... It's got 3 V60 LP's and a 6 screw vintage style gotoh bridge... 9-12" radius (my first with this radius and I think it's perfect for me, just awesome feeling)... 6105 (or is it 6100?? now I forget)...
Anyways, there's something to the roasted thing, it's a very deep, alive, and punchy guitar, tons of attack.
There's another feature with it that's new but I can't talk about it, I think Suhr's keeping a lid on it, but I'll discuss when the time's right...
I'll post some crappy iPhone pics later tonight... I'm on a plane to NYC and I grabbed it at the last minute to bring for these gigs I'm doing here, I had to check it which sucks (I have my LP with me in a gig bag as well, so it got carried on) but hey- it's an S, at the end of the day it's tough, right?
EDIT: here she is: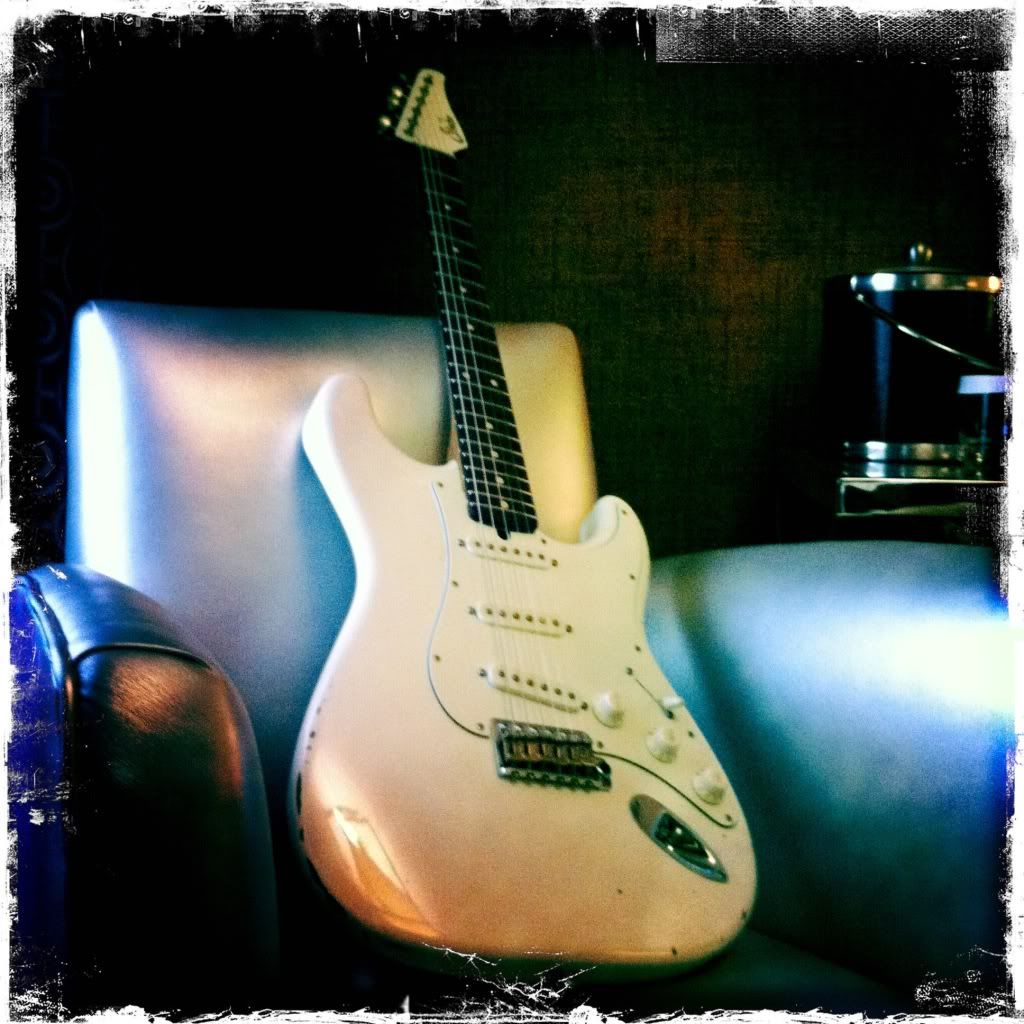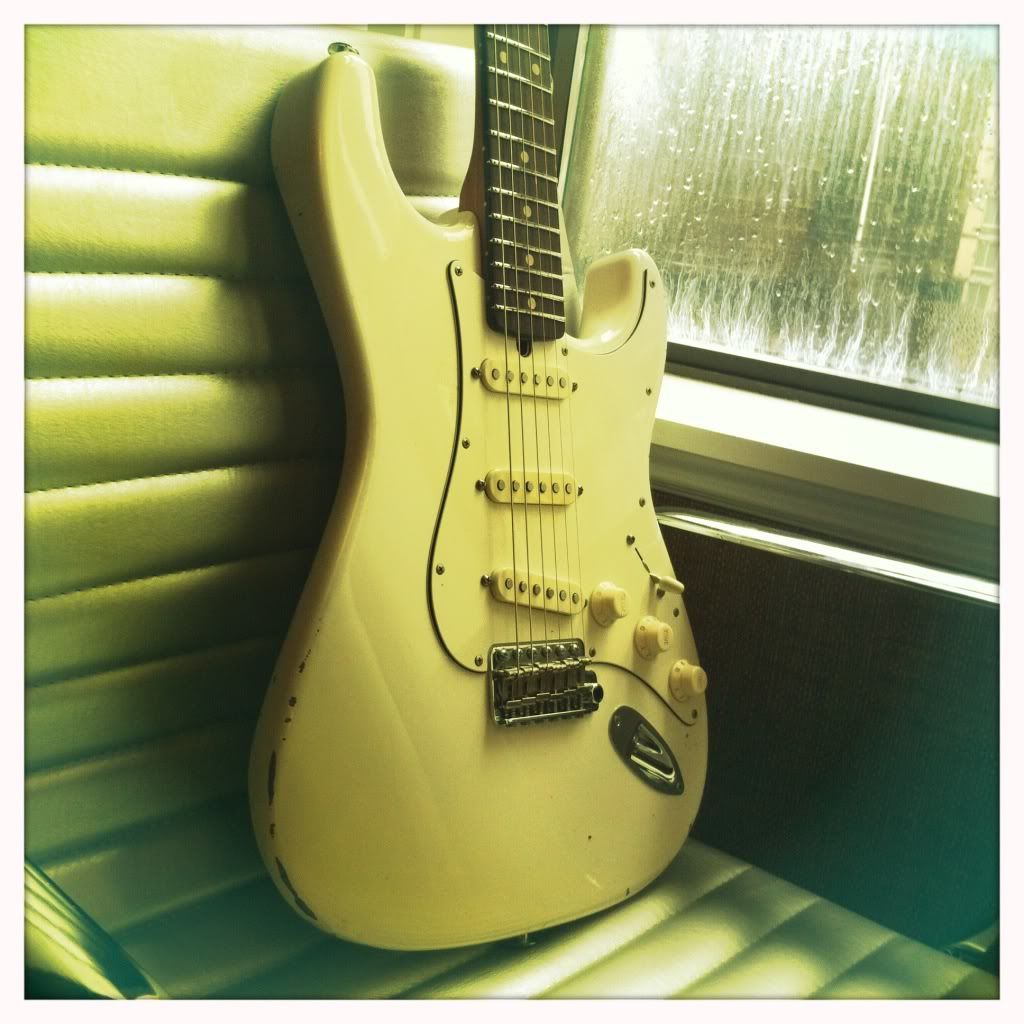 Last edited: