Deputy Plankspanker
Platinum Supporting Member
Just before Christmas I received a new Suhr (ordered through Indoor Storm). I've had a few weeks with it, so here are some pics and a review.
I'm a lifelong player and lover of T-Type guitars, and REALLY think John Suhr excells at these. Although I own two others, I wanted a guitar that could cover a lot of music, while still having Tele feel & flavors---AND be noiseless.
As a big fan of the old black 70's Tele Customs and a huge fan of Terry Kath, Mike Stern and Andy Summers, I tired to put it all together in one instrument. I wanted something that could do rock, jazz, fusion, funk and R&B, with no compromises or noise. I wanted it to sound equally as good clean as dirty, playing rhythm or lead. Here it is: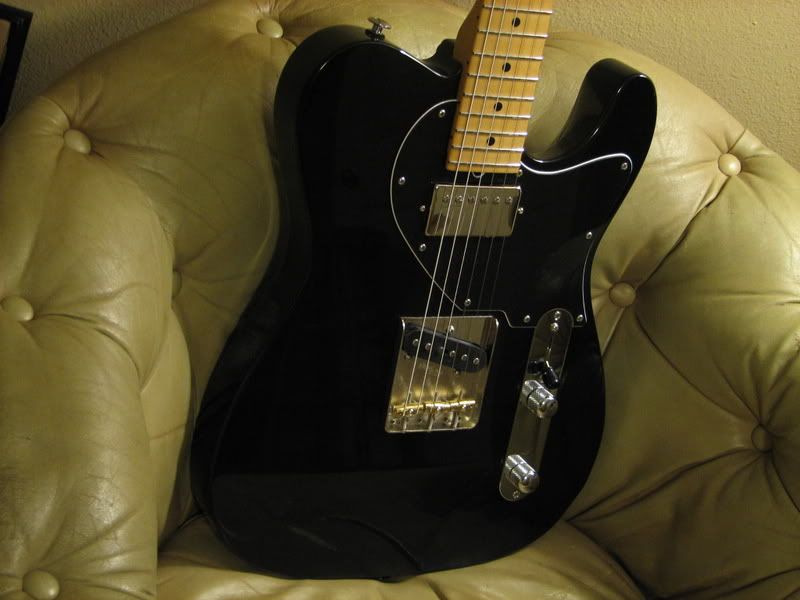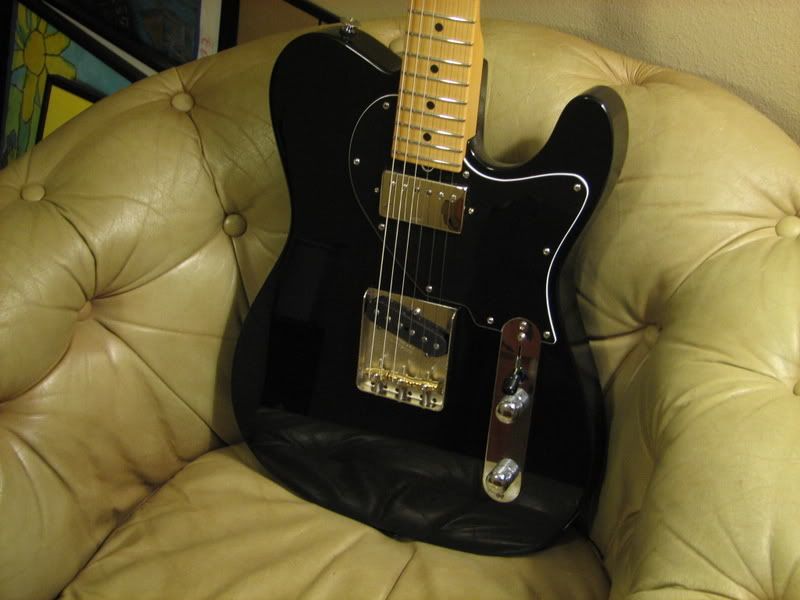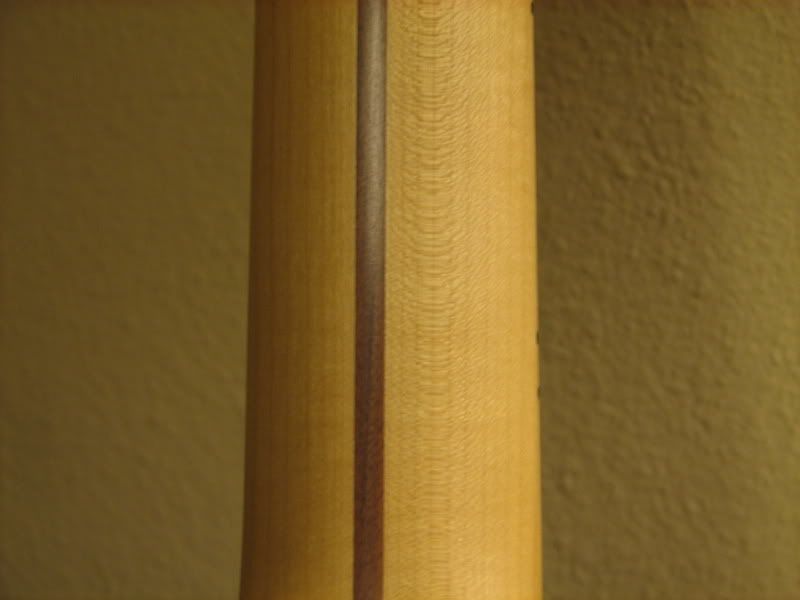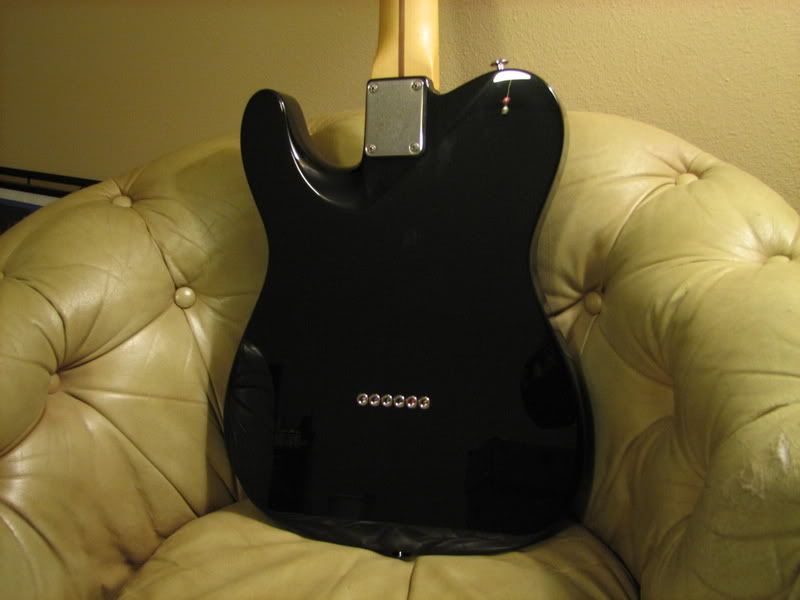 The specs: Lightweight
ash body
(whole guitar is about 6.5 lbs.),
hand cut only
with the square 1/8" body edges. The neck is a
56 Big V
,
quartersawn
, with a very vintage feeling
7.5 to 9.5 inch radius
, SS medium frets. Plus a "shorty" pickguard to compliment the 70's Custom vibe.
It has a
Suhr SSV humbucker
in the neck and a Dimarzio
Virtual Vintage Hot T
in the bridge (GREAT pickup--the same that Vinetto uses). Suhr wired it per my specs with
5-way switching
for neck, neck split, bridge and neck, bridge pickup w/tone control, bridge without tone ala Esquire. This swtching ROCKS!
The guitar plays great, and I love the radius. Fretwork is stellar is usual. The quartersawn neck makes for a loud, immediate and punchy guitar---every note has some heft behind it--even the trebles, and it has a BIG bottom end. The SSV bucker is fantastic, and splits better than anything else I've tried. This is an exremely sweet & useable sound. The bridge pickup without tone control option lets me go from a darker bridge tone to a louder, brighter tone where I hear all the bass string windings, even with gain.
I'm a happy guy. Suhr can count me once again as a satisfied customer. I will begin gigging with it next week, but it sounds fabulous through my rig right now. It is only going to get better. Here is a shot of the three T's together.