NGD. Or should I say NOGD >>> New Old Guitar Day.
I don't know why, but for some reason I have an affinity for 'dot' LP Studios... Maybe because they're not as common as the trapezoid inlays...
Horse-traded for this 1983 Gibson Les Paul Studio at Austin Vintage Guitar. Great guys to deal with and an impressive inventory.
By all accounts, 1983 was the first year for the Studio, and the Studios that year were completely Alder, 1/8" thinner, all dot fretboards (Ebony). This particular guitar left the shop with what I believe was the original cream colored plastics... Looked butt ugly with the cream colored plastics and yellow-ish vol/tone knobs on this weird, solid medium blue color. I bought $30 worth of Gibson replacement plastics in black and unsoldered/removed the pickup covers (yes, one zebra stripe and one not).
I also thought I would take a risk with some chickenhead knobs. The chickenhead knobs worked out great and look better in person than the photograph.
This guitar had hung in the racks for two years the guys at the shop said and they were happy to get rid of it in a trade. It plays great. Now it also looks great with the visual mods I put on it.
Before: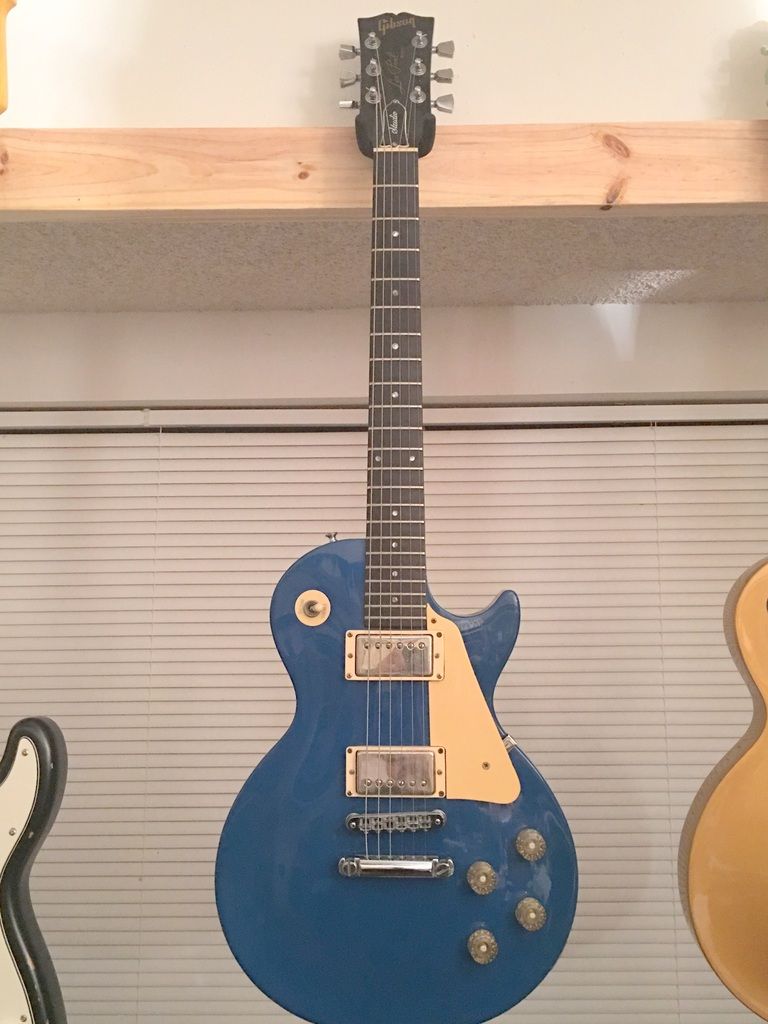 After: