I first heard of Dan Strain a few years ago and it got me somewhat curious of what exactly he was doing that others weren't already doing. I knew from friends and friends of friends that the quality of his instruments was impecable and the parts in the were top notch as well. Dan was not just selling relics, Dan was selling guitars that really looked and felt like instruments from the 50's and 60's. The detail is amazing and only surpassed by the bell-like tone, feel and overall vibe of the instruments he makes. From jazz players to rockers, many of them very prominent, Dan's guitars are the real Mc Coy. Just read "Guitar Players" recent article of Danocaster guitars from last December. I've just received my Robben Ford tribute Tele and it looks, plays,sounds, and feels amazing! Here are some pics and at the bottom is a pic from Robben's real guitar.
Specs:
Wood- 2 piece Alder
Radius- 9.5"
Frets- 6125
Pickups- Peter Florance/Voodoo TE-60 Bl
Saddles- Steel
Neck- Medium "C"
Finish- Nicotine Blonde
Weight- 6.8 Lbs
Cheers,
Arnie..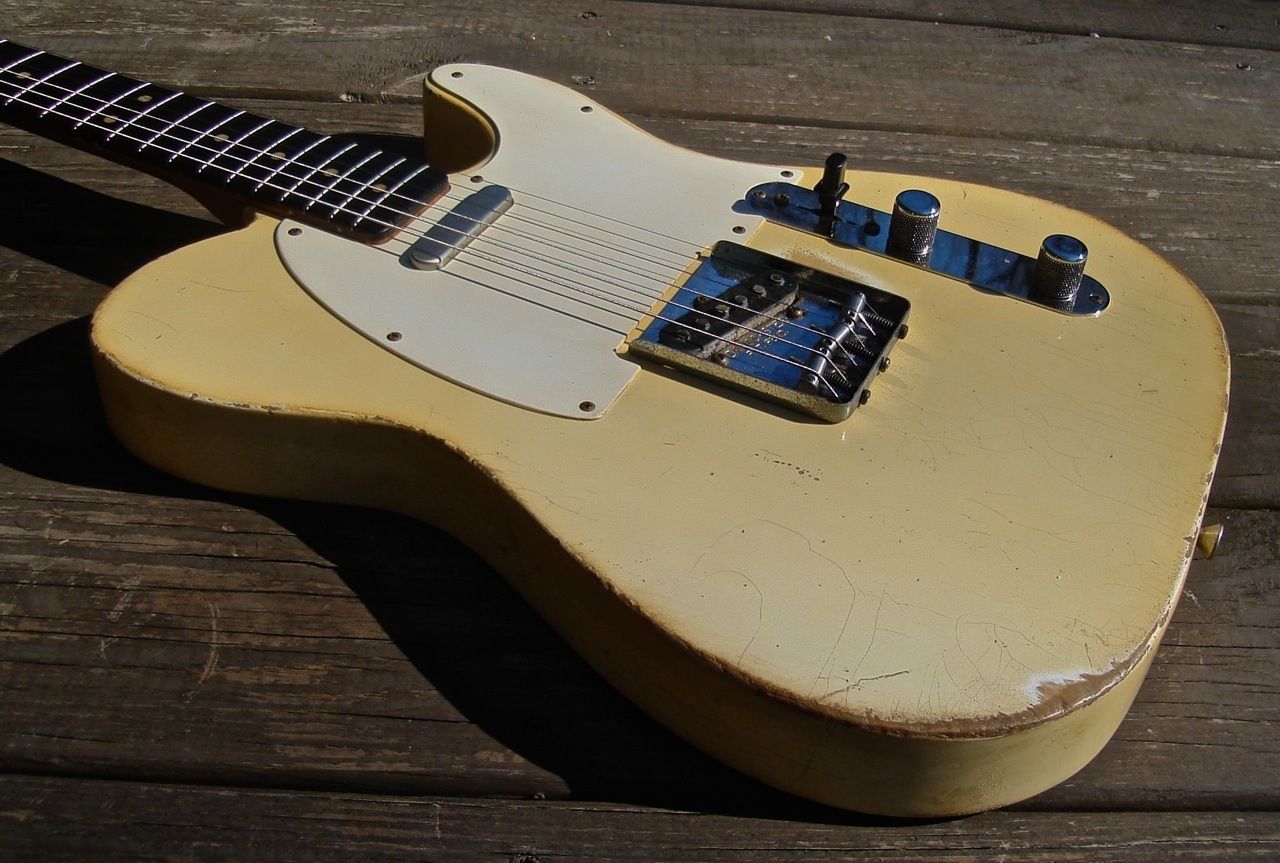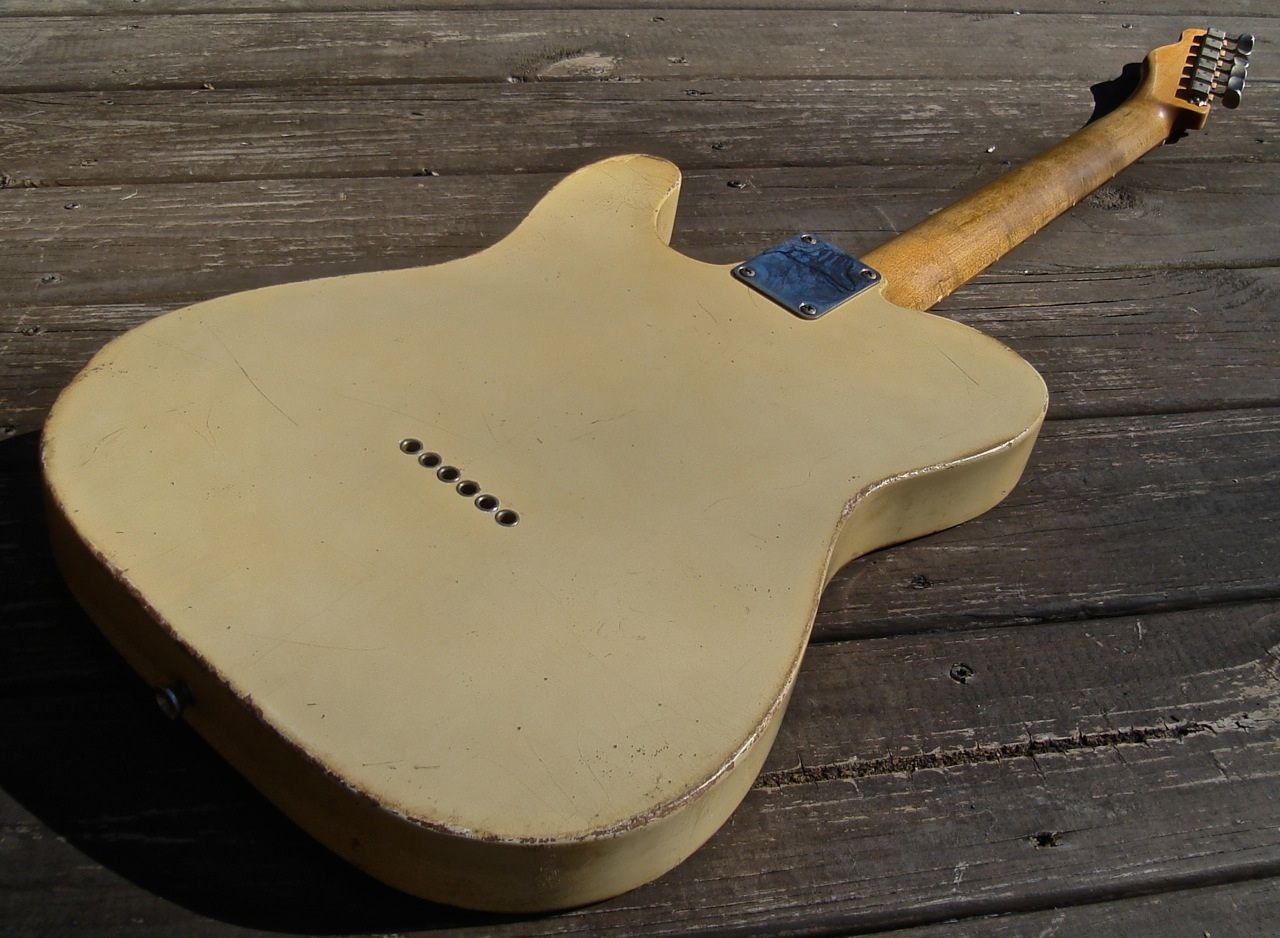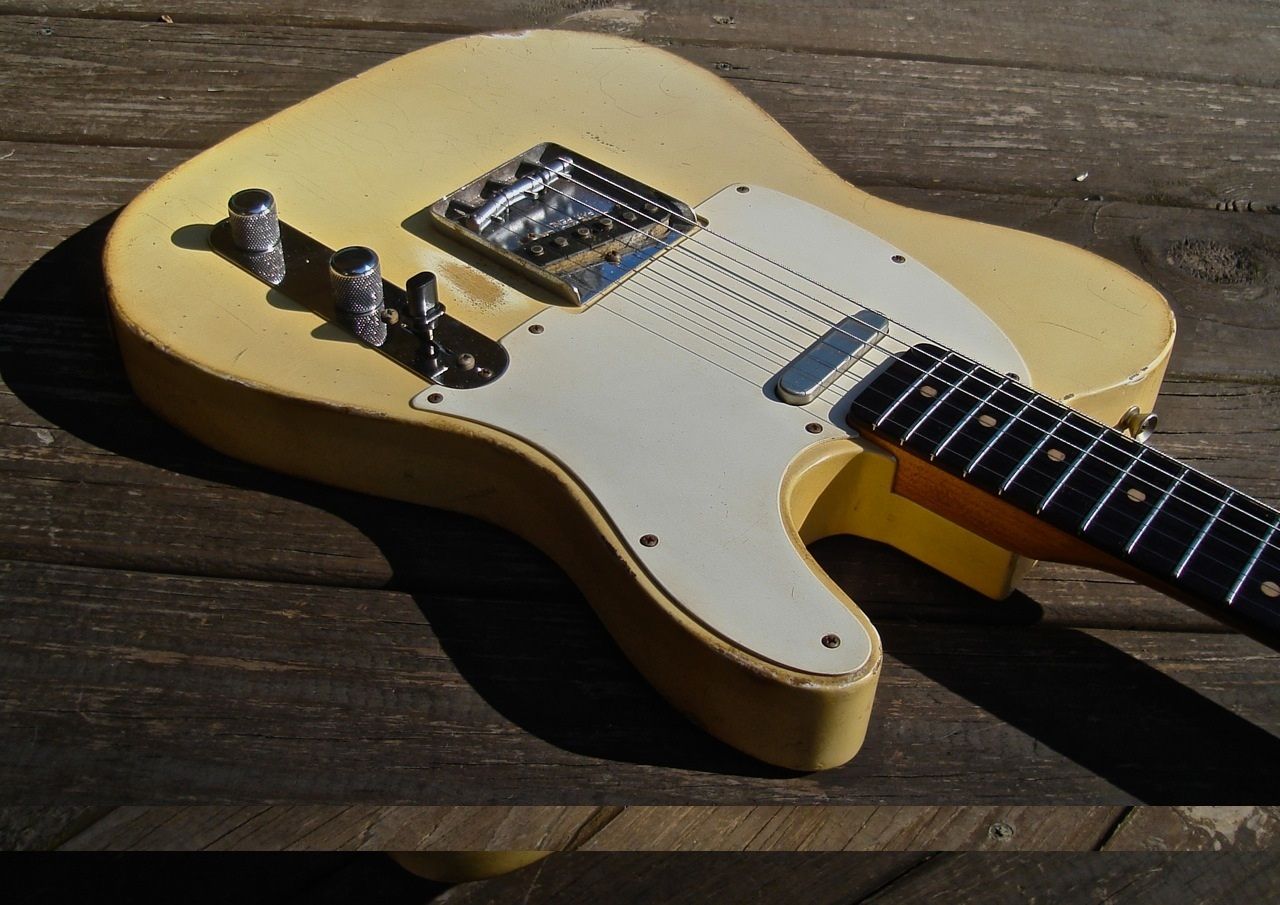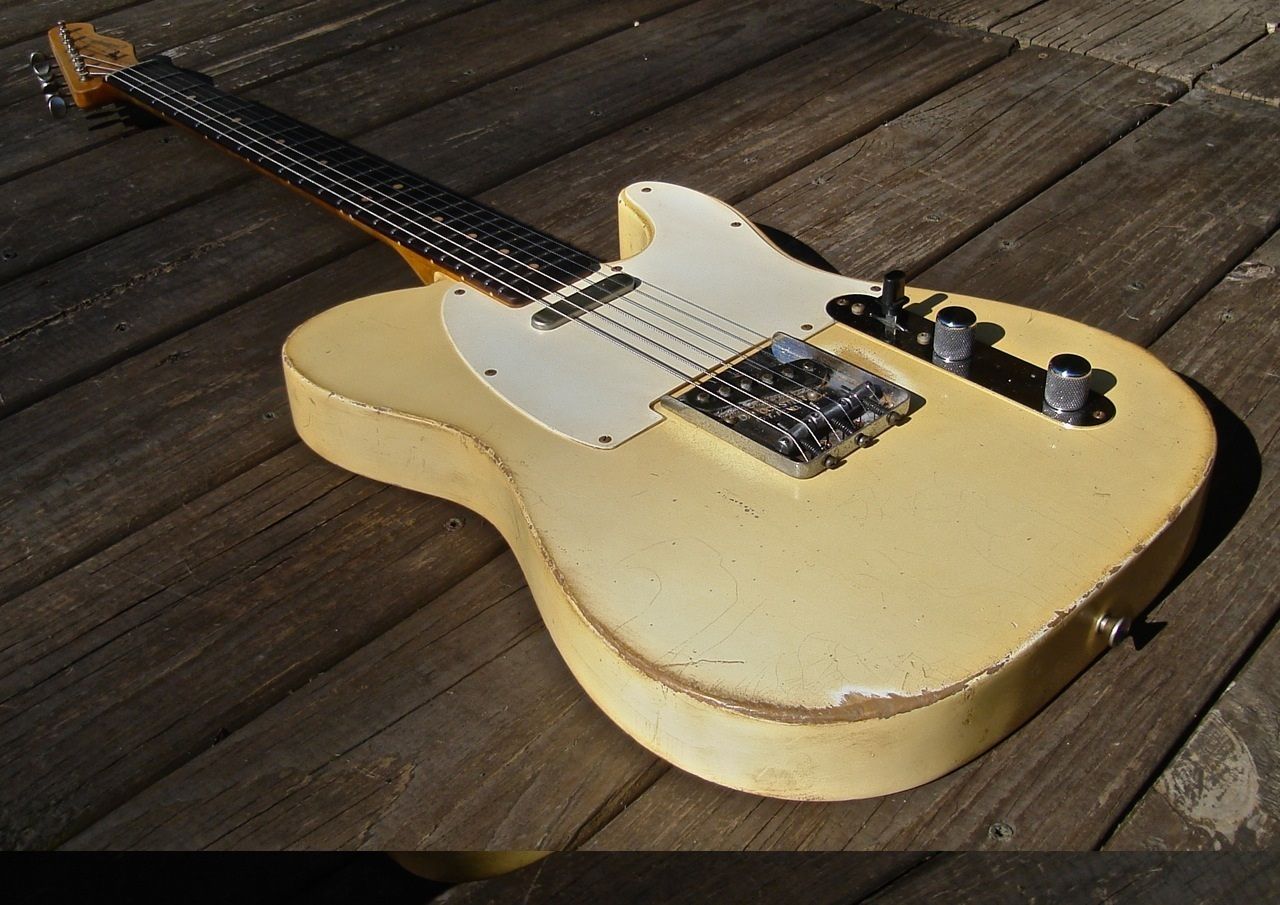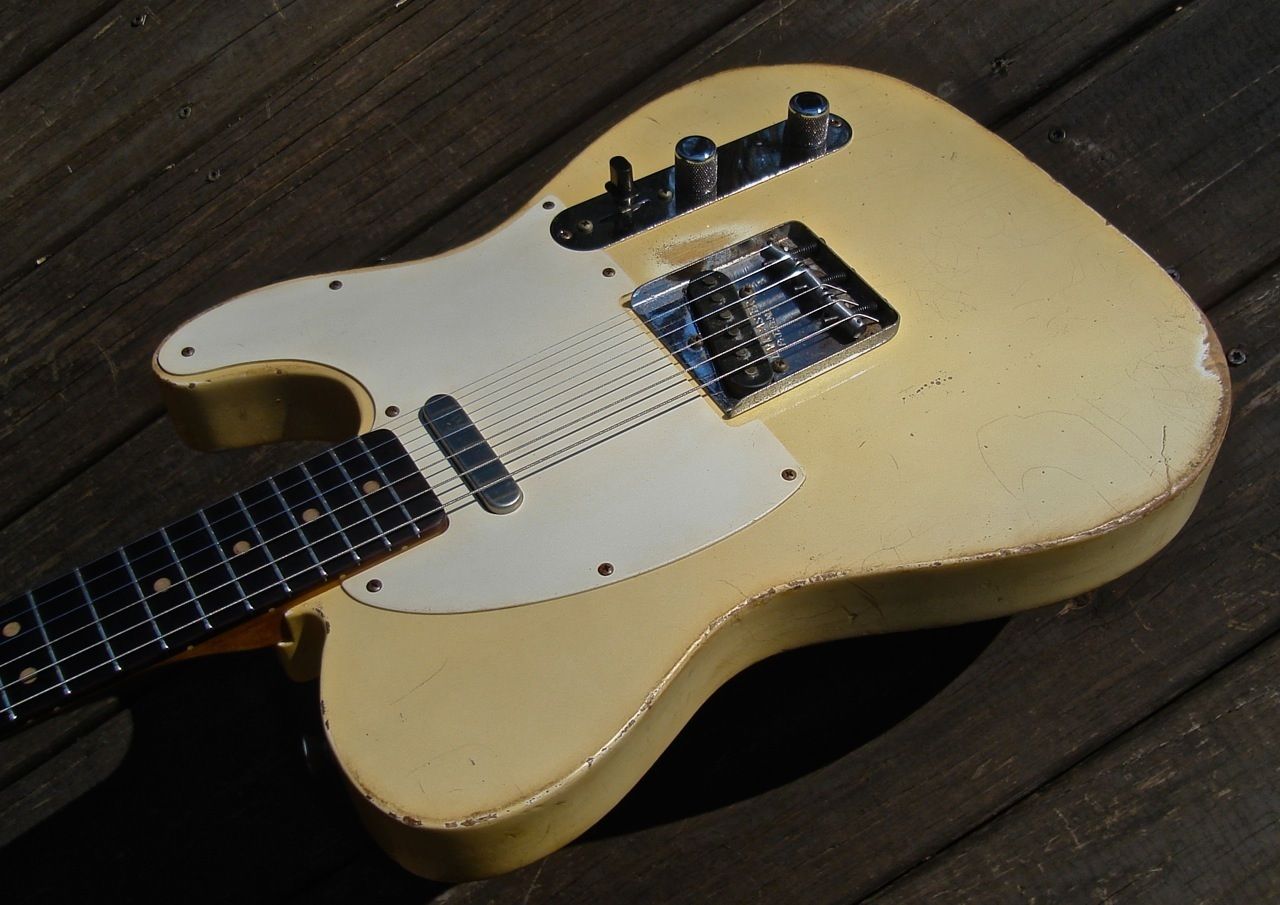 Robben Ford's actual guitar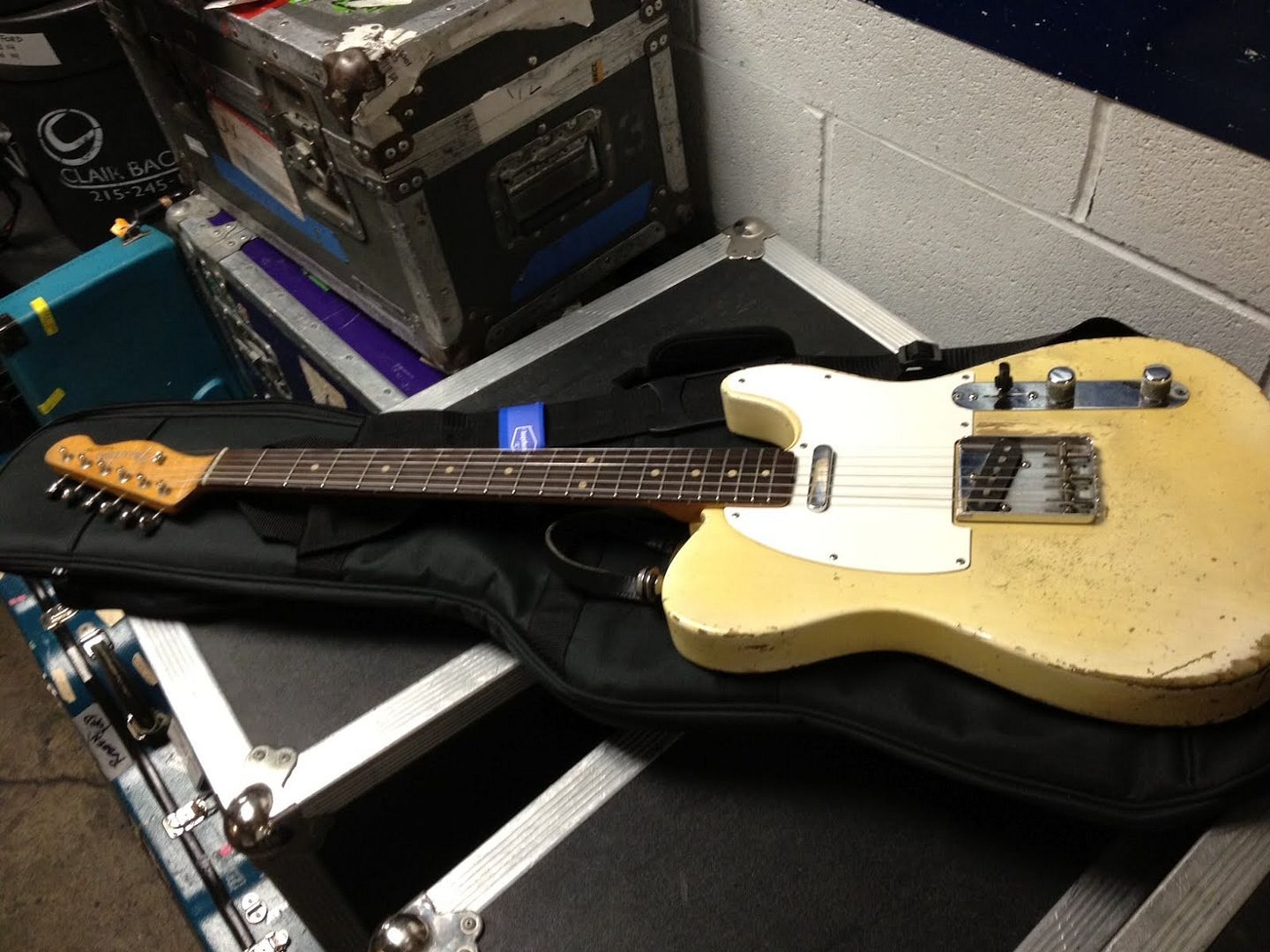 Last edited: