Limited run for a couple of retailers.
Gibson Les Paul Classic Lite. Typical Les Paul Classic but with a much thinner body.
Guitar arrived yesterday and I spent some time doing a setup. Some things are expected with any new guitar but every one of the retainer nuts were loose on the tuners. Other than than, typical stuff. Truss rod needed tweaking, action lowered, and my preferred strings put on. The rosewood fretboard was really light colored but after hitting with some Guitar Honey it darkened up a lot.
I love my Les Pauls and currently also have an 06 Classic but I really like the thinner body of my ESP LDT EC-1000 Les Paul style guitar. I used to have one of the Les Paul Custom Lites that was available several years ago but didn't care for the fat neck.
Anyways, after a setup I plugged it into my little Marshall practice amp (that's pretty much all I use at home) and played it a couple of hours. Fantastic guitar. Great fretwork that allows for very low action. The thinner body allows for much improved upper fret access. The neck is advertised as "Slim Taper" but it has a little more heft compared to my 06 Classic. It's a great feeling neck.
Pickups are 57 & 57+ and sound really good so far. The real test will be thru my gigging rig but I'm sure I'll be happy with them.
Guitar weighs in at 7.6 lbs on my digital bathroom scale. Super happy about this. Lately I don't care for heavy guitars and stopped gigging my LTD because it weighs 10 lbs. This one is a featherweight.
Really looking forward to using it at the next gig.
EDIT:
Had to add this after answering Hellbender's question. You could think of this guitar as being a single cut SG with the sustain of a Les Paul. The thinner body is SO comfortable.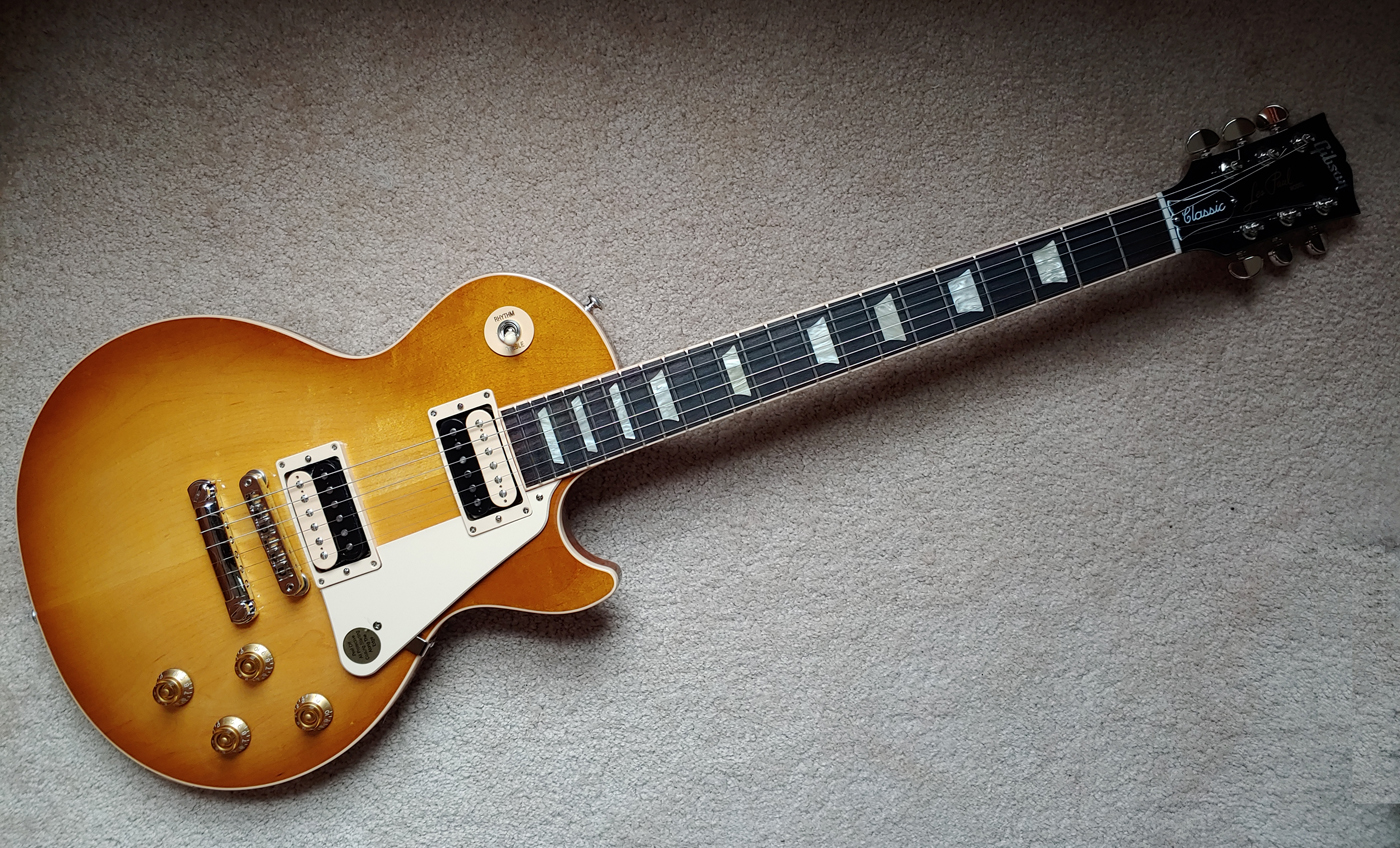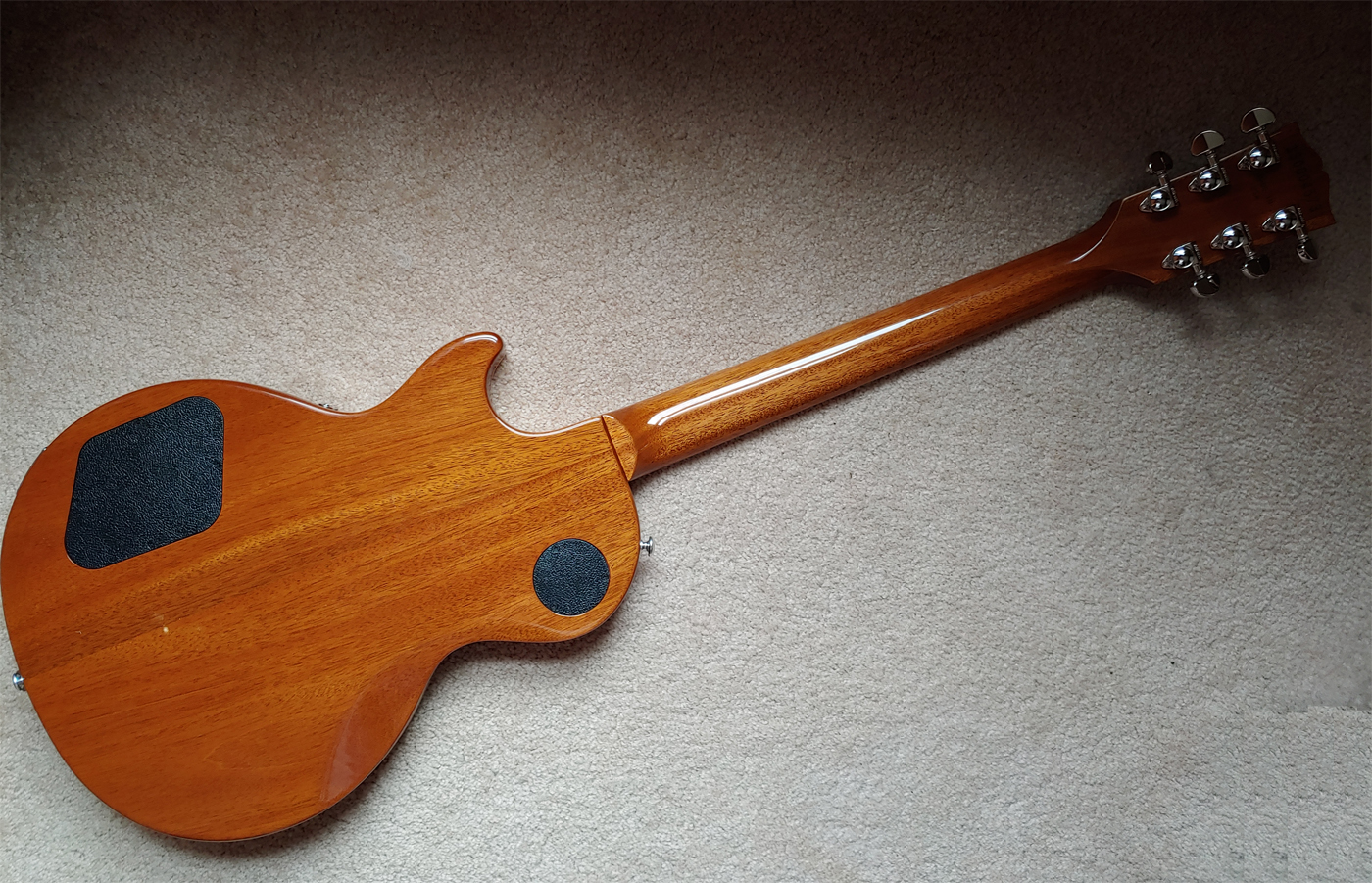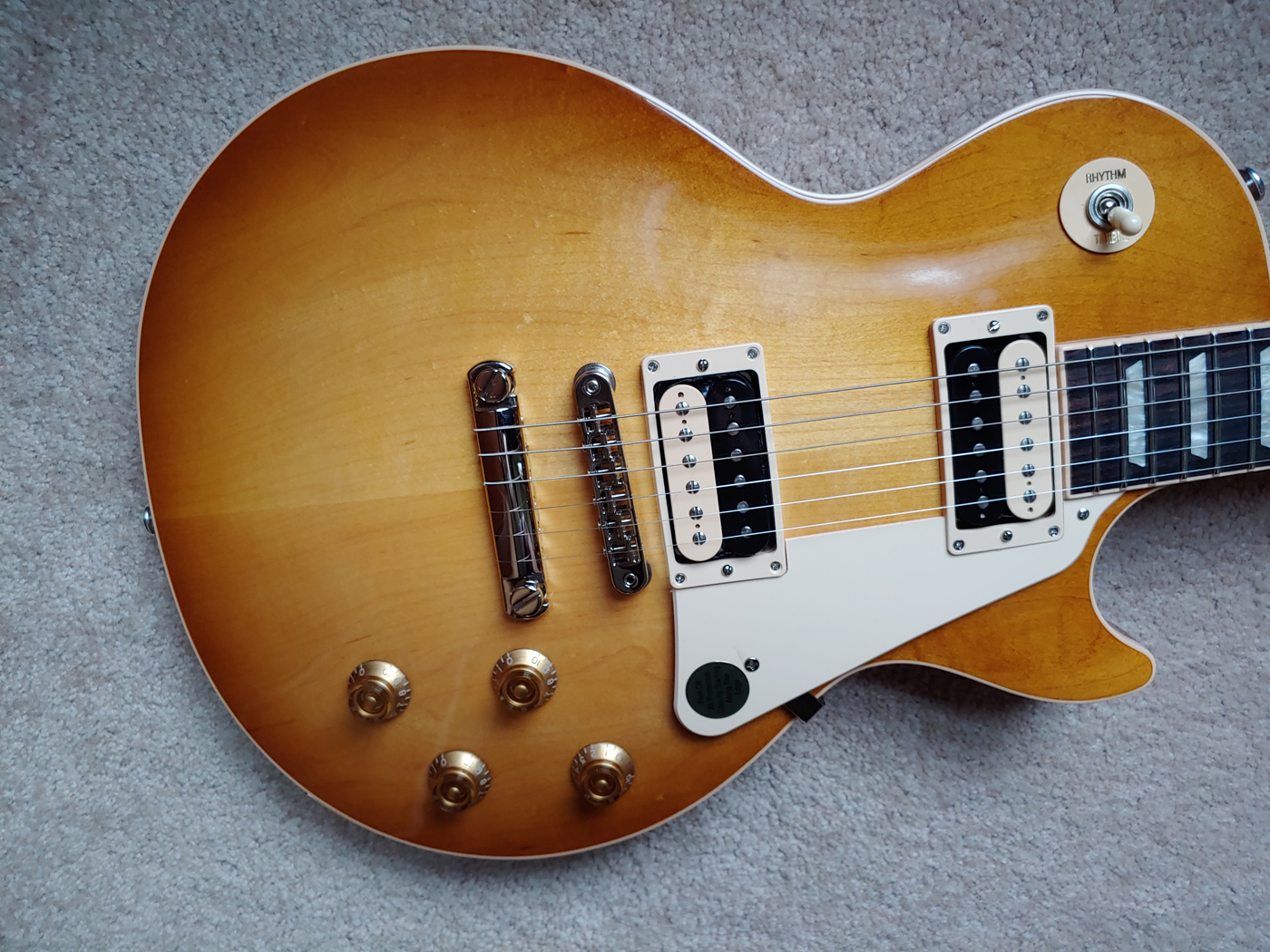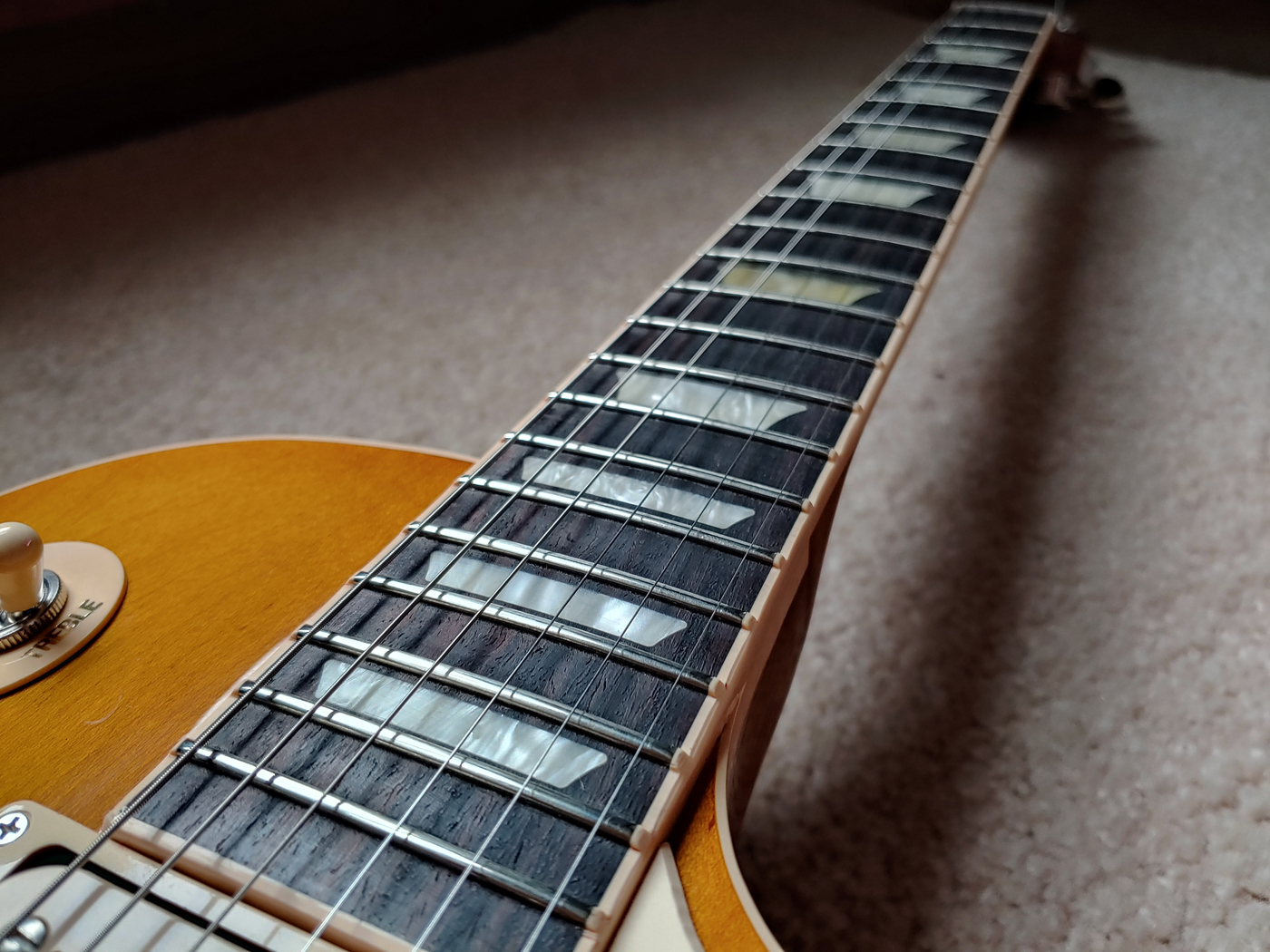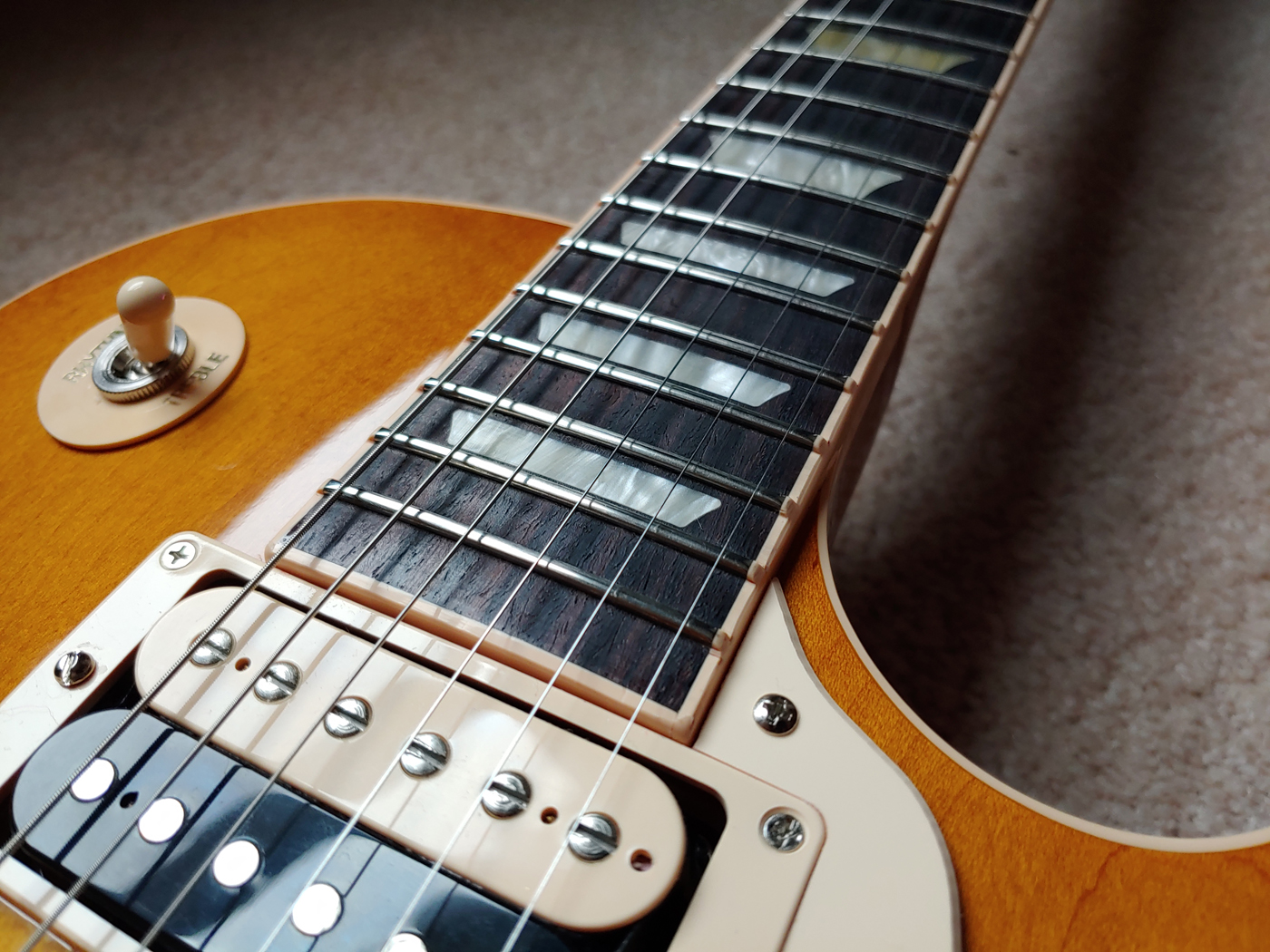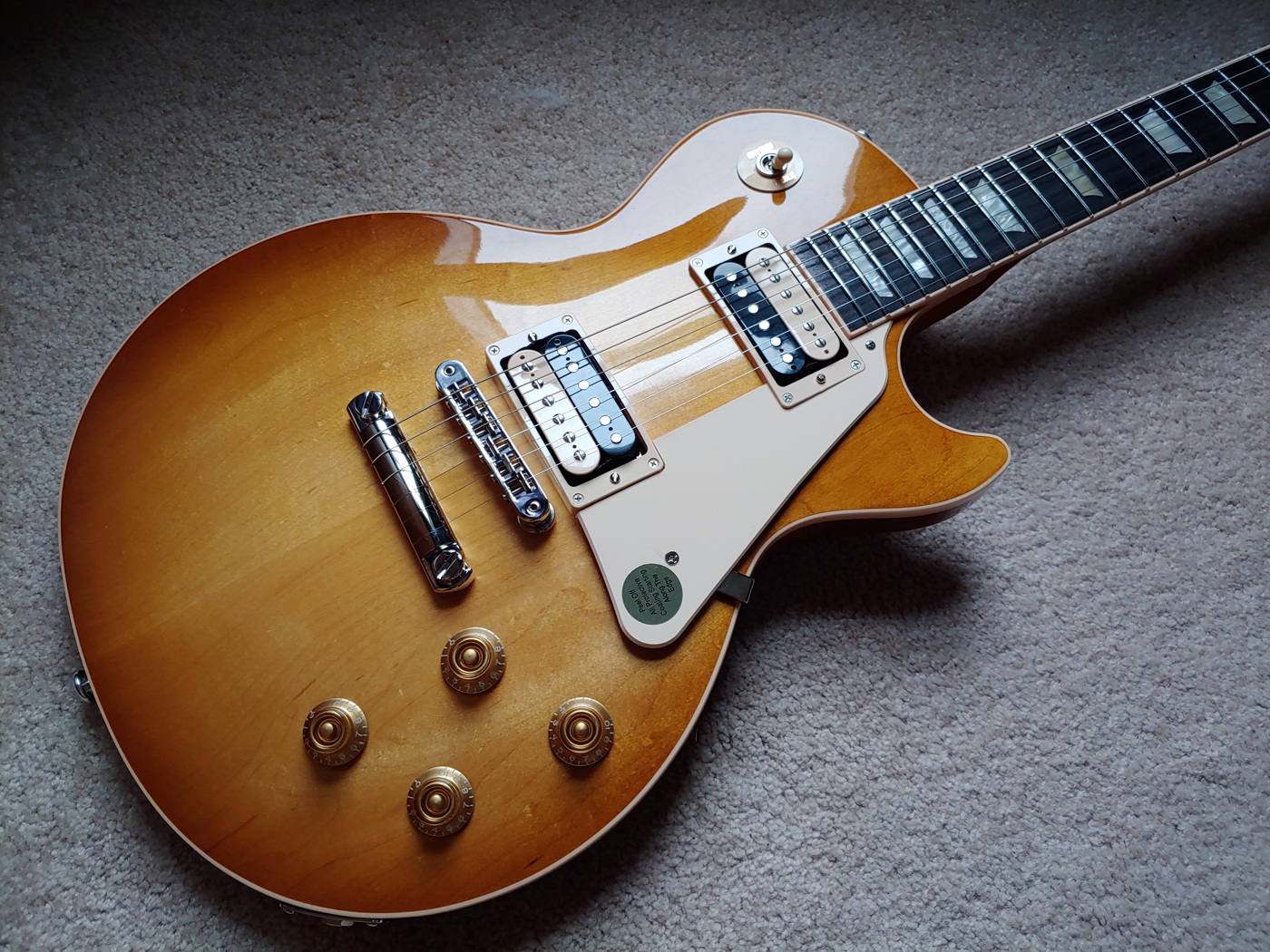 Last edited: