My main guitar for the past 6+ years has been a Tyler SE with a Floyd. Jim had not been building many Floyd guitars at the time but I pestered Jim for quite awhile until he finally relented.
Since acquiring my first Tyler, I have been jonesing for a James Tyler Tylerbastar. Jim had long discontinued them but every time I saw him or spoke to him I begged him to build me one.
Not sure if it was my incessant whining or the great demand, but JFT has begun building the Tylerbastars again! He had sent me a couple of pics of his personal Tyler Esquire when they were in development and I had to have one similar.
Here is my dream Esquire in all its glory:
Alder body
Maple neck, 6100's
Glendale bridge
Single T pickup BACON!!
And the man himself putting it thru it's paces.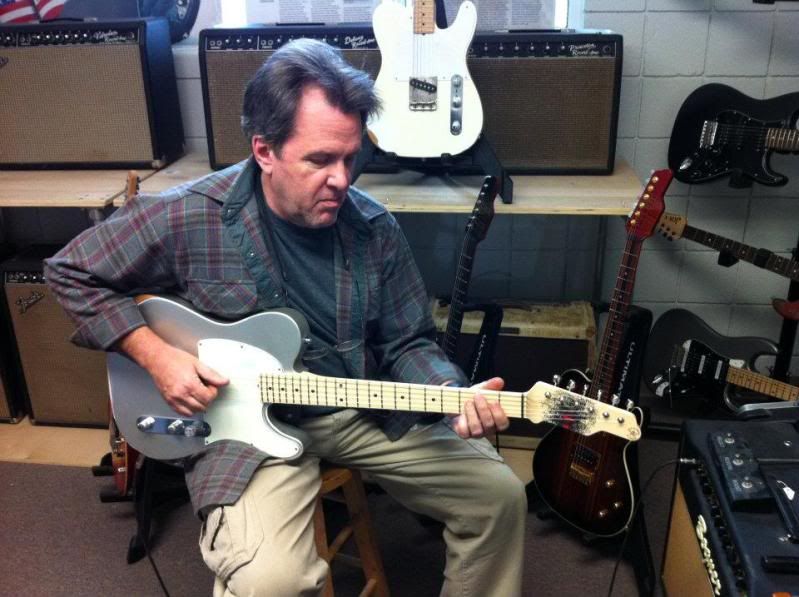 Can hardly wait to gig this bad boy!
Matt
Last edited: