Got myself another Marr Jaguar.
A few weeks ago a guitar come up for sale, and the only guitar that the seller would entertain was my Marr Jaguar. It was my main gigger, and starting to show. I wasn't overly keen on the trade, however I already have a Sherwood Marrguar that I intended on keeping as a case queen that I thought I could start using to replace the white one.
Well, I couldn't do it. I kept a look out for Marr Jags for sale when this one came up. It already had the spitfire tort guard on it which I've always loved, so sorted out a deal and its arrived. I've did my usual and swap out the bridge for a genuine Staytrem bridge (these are essential for offsets), and I'm extremely happy. Plays better than my old one, is 2 years younger, has barely been touched as opposed to my worn Marr, and paid no more than what my Marr was valued in the trade. Good deal all round.
Pics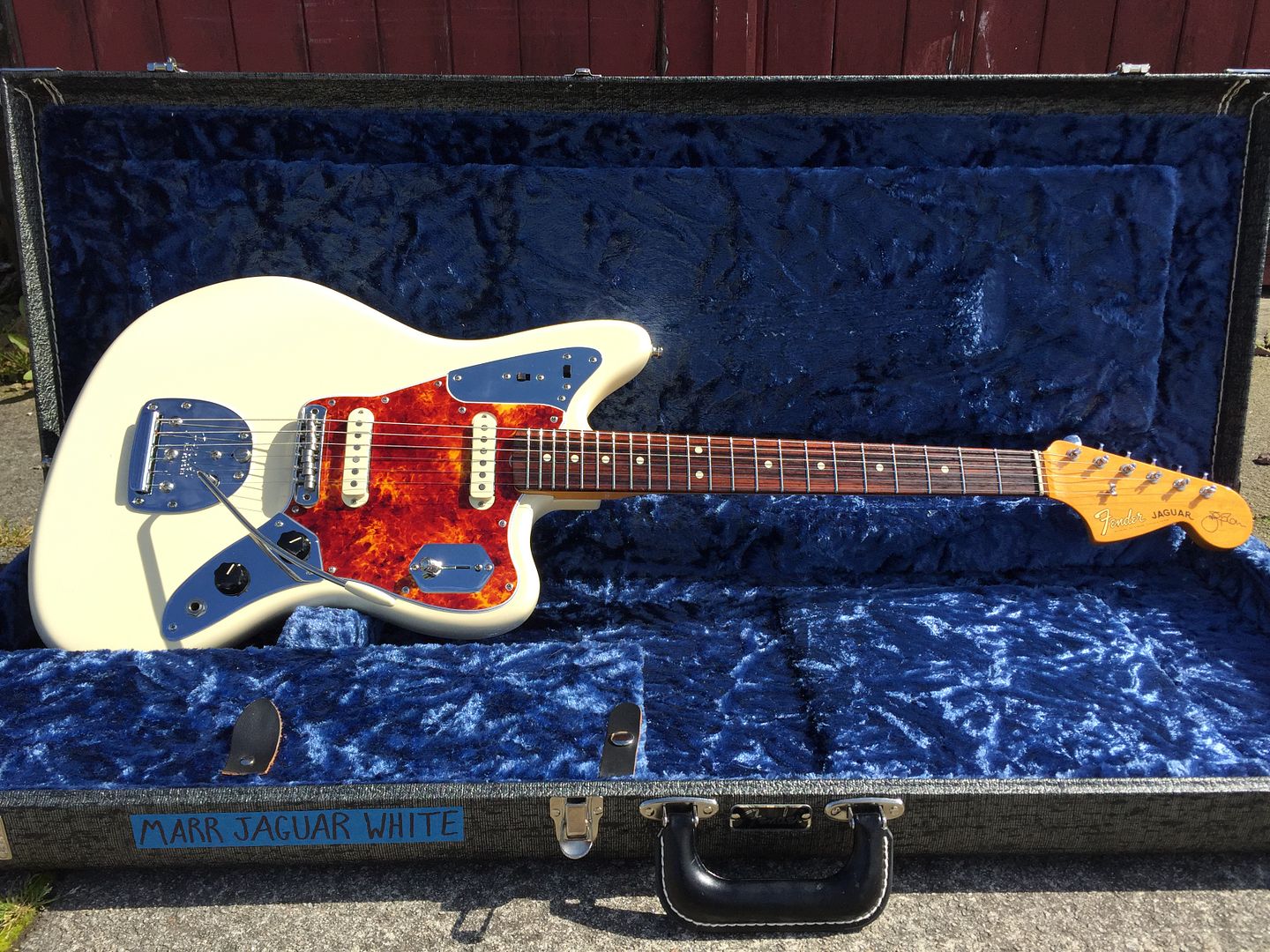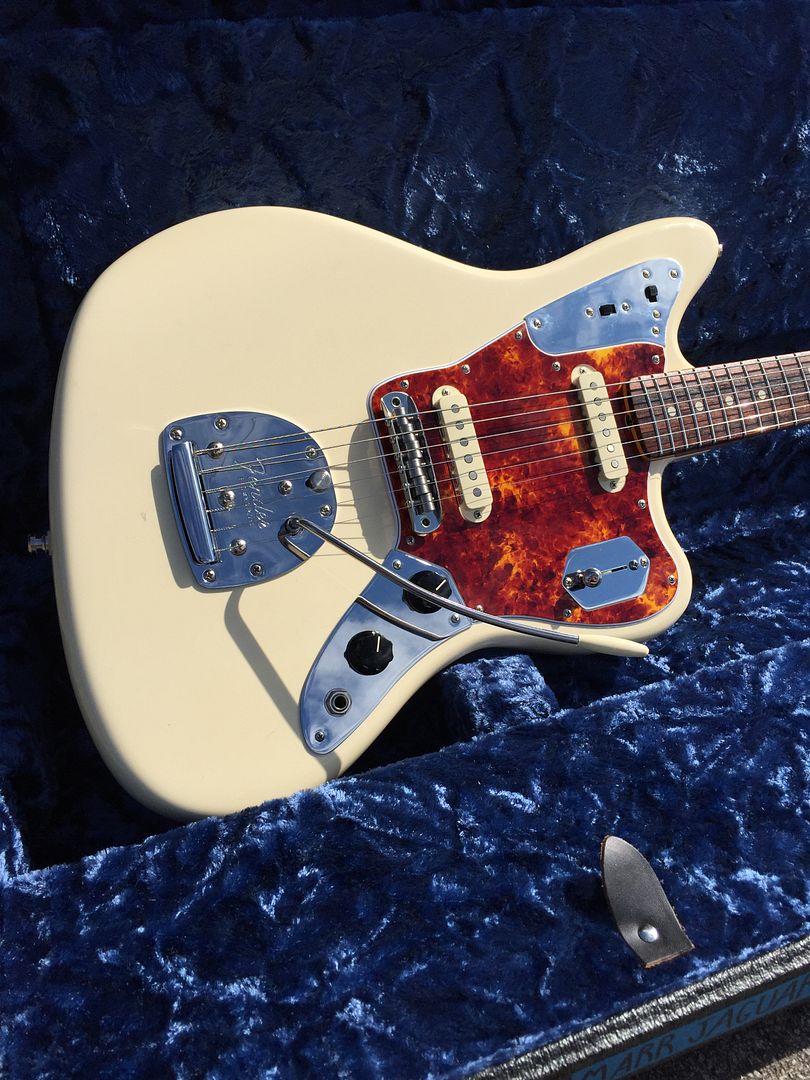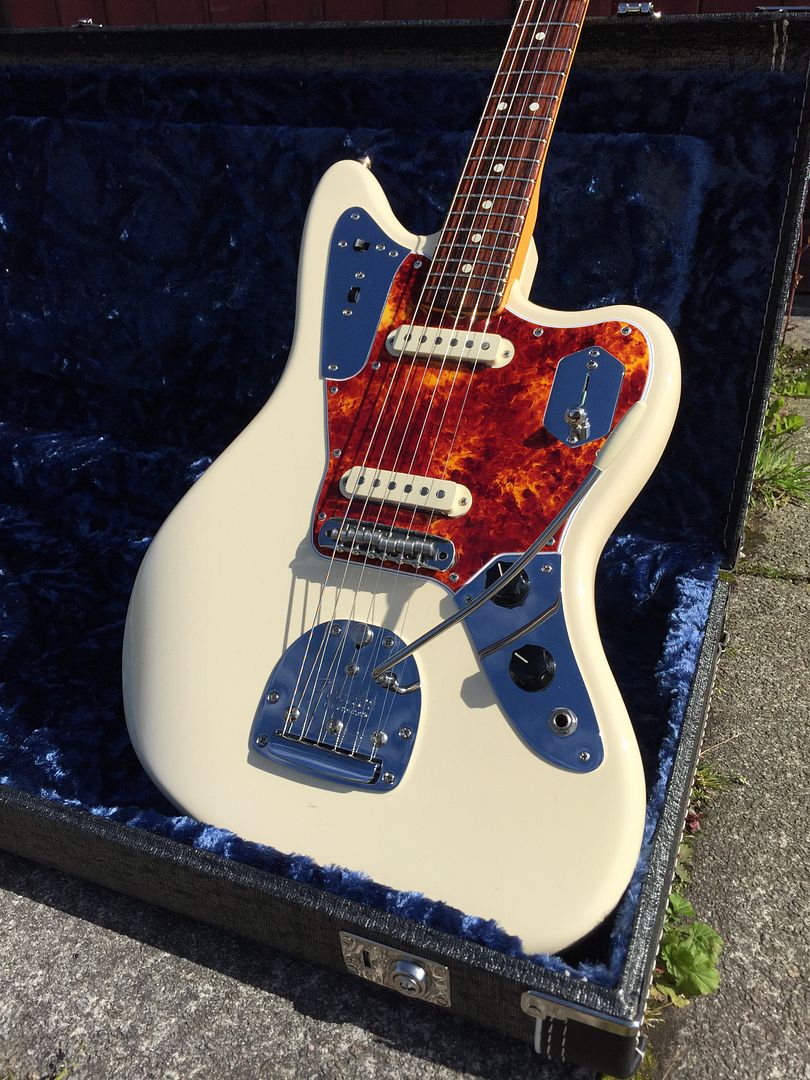 And the two together