I have this guitar arriving in a week. It's a JW Vans (Travis Walker) Thinline Tele build. It's an ash thin line, Birdseye maple neck, Schaller Hannes bridge and lollar imperials. Should make for a nice pair with my other JW Vans tele I have. Really looking forward to it. Travis is making some nice guitars!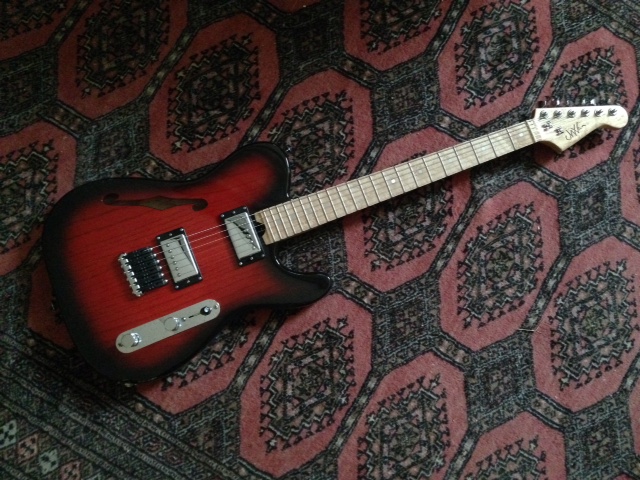 Here's my other JW Vans tele...
________________________
Guitars: Hamers (Special, 25th Anv. Artist, Duotone Custom, Studio Custom), JW Van ( Tele, Thinline Tele), Fender (Telecaster, Stratocaster), Gretsch 5120, Taylor 614c.
Effects: Tim, Timmy, King of Tone, Eventide H9, Wet, Honeybee, Klone, EP Booster, DPC 5
Amps: Dr Z (Remedy, Maz 18jr), Fender Deluxe Reverb, Champ, Masco Ma-25, 53c tweed head.
Last edited: