Today I was making my usual Friday pawn shop rounds. At the last planned stop I found an early 1970s Les Paul Deluxe with a stupid low price on it. Immediately I noticed it had a neck repair that looked pretty low in quality. After consulting my local luthier and getting a very rough estimate on what it would cost to 'make it pretty' I made an offer that was accepted and put it on layaway until I can come up with the rest of the funds.
It appears to be all original. I don't know how those old mini humbuckers will sound in my rig. I'm certainly not going to route it out for full size humbuckers either. I'm looking for a good mini humbucker set for hard rock that still sound good clean. I have zero experience with these pickups so any help is appreciated.
EDITED! I picked it up today...laugh at the quality of the repair all you want, but for what I've got into it I'm willing to throw money at the repairs.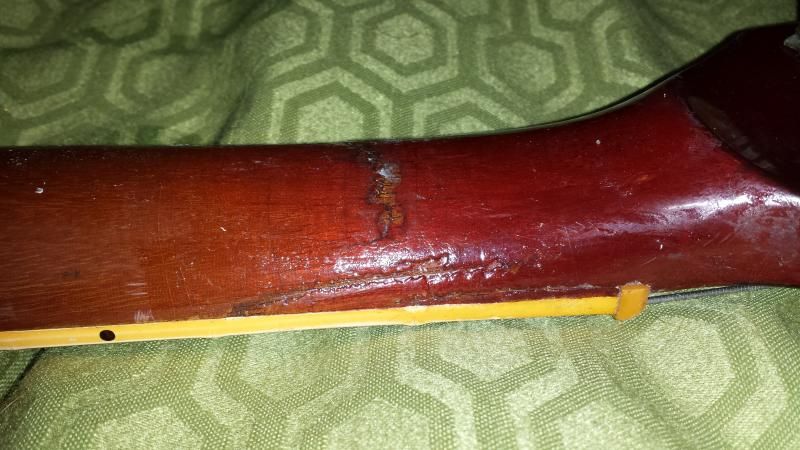 ...and after the repair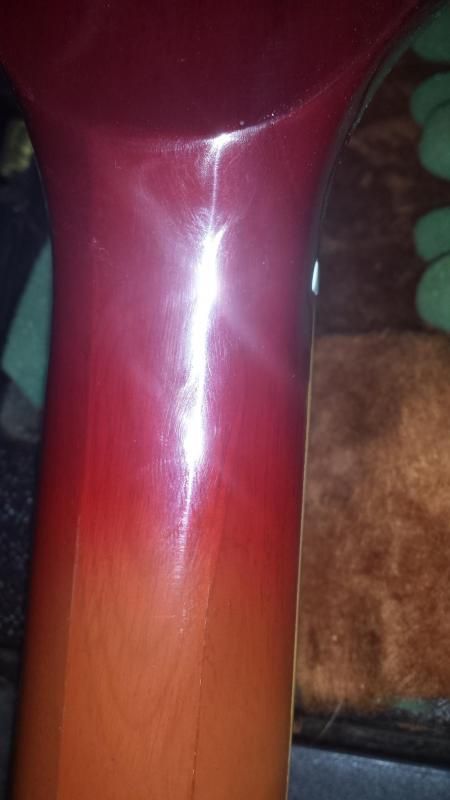 Last edited: