the ORIGINAL guitar geek
Silver Supporting Member
Hi everyone, I hate this forum, it is so harmful to health and to my wallet. I got infected with a disease that I'm sure you all have called G.A.S

and it had been going on for more than half a year.
So finally after considering the many great guitar brands from Suhr all the way to Grosh, I bought a Lentz. I swear I never planned ever to buy a Lentz, but after some research and a horribly convincing video clip on youtube from Mark (suckamc) I decided to just stop searching and order one. It was the longest 5 days for me, and each minute felt like an hour. But when the FedEx truck pulled up in front of my house I knew the wait was over!
I purchased this from Austin Guitar House (from Oz) and I cannot be more grateful to him, nothing less than top class service, and boy! WHAT A GUITAR!
(I think it was previously owned by a TGP member according to Scott Jr and he told me it was nicknamed snow white)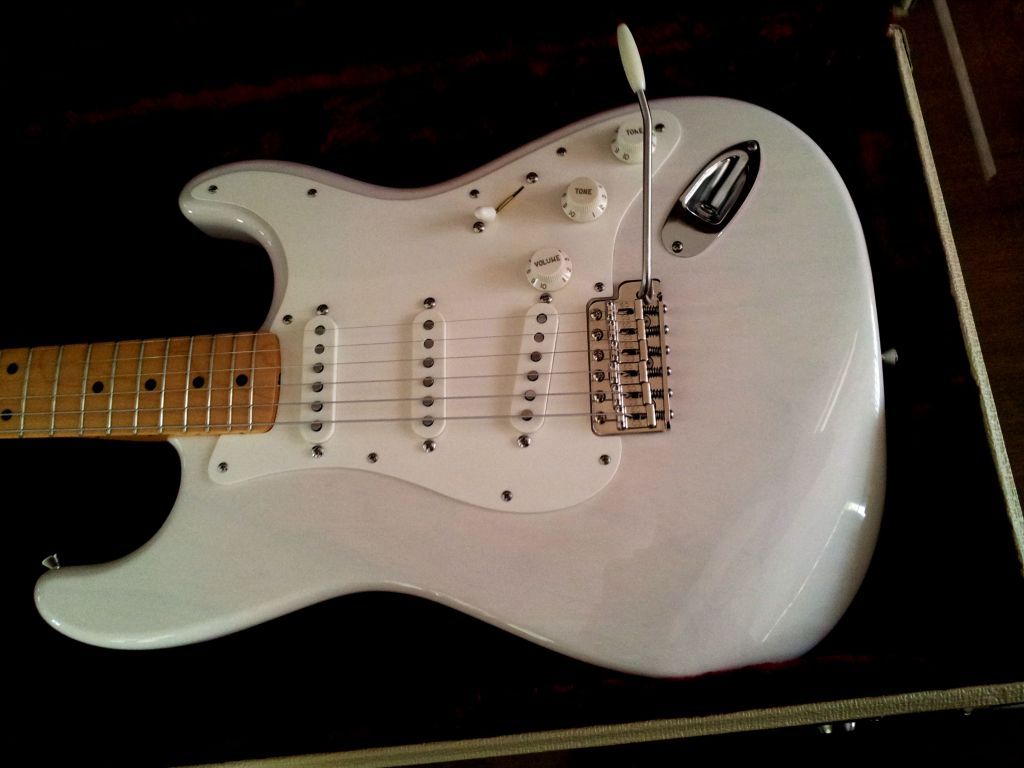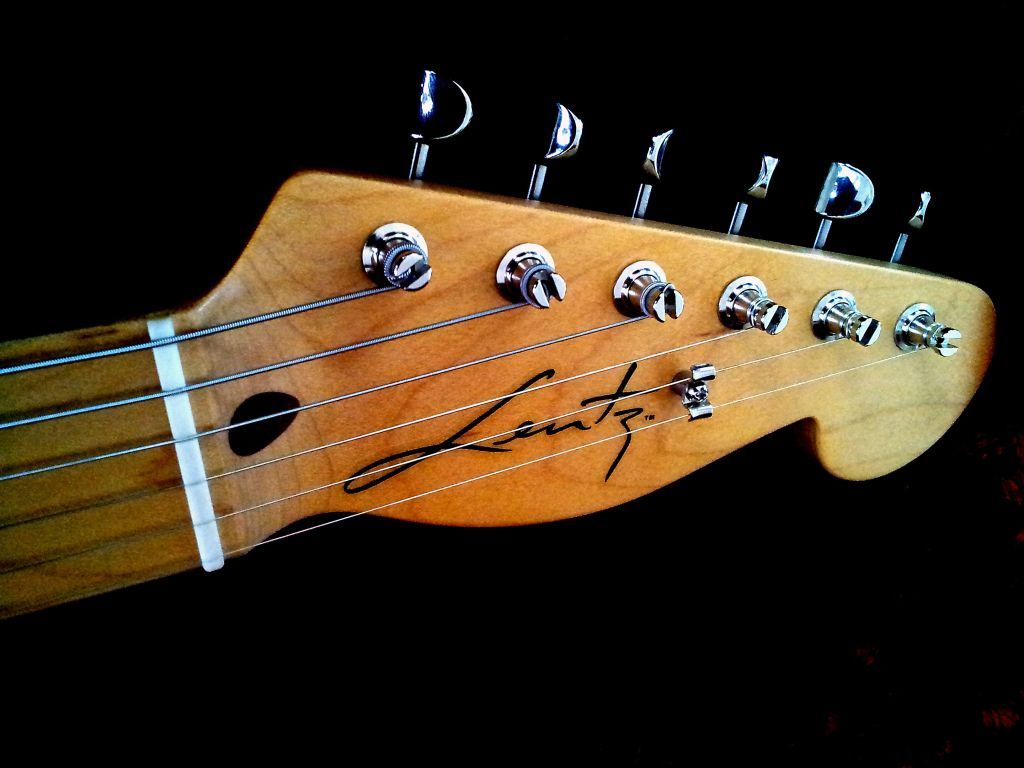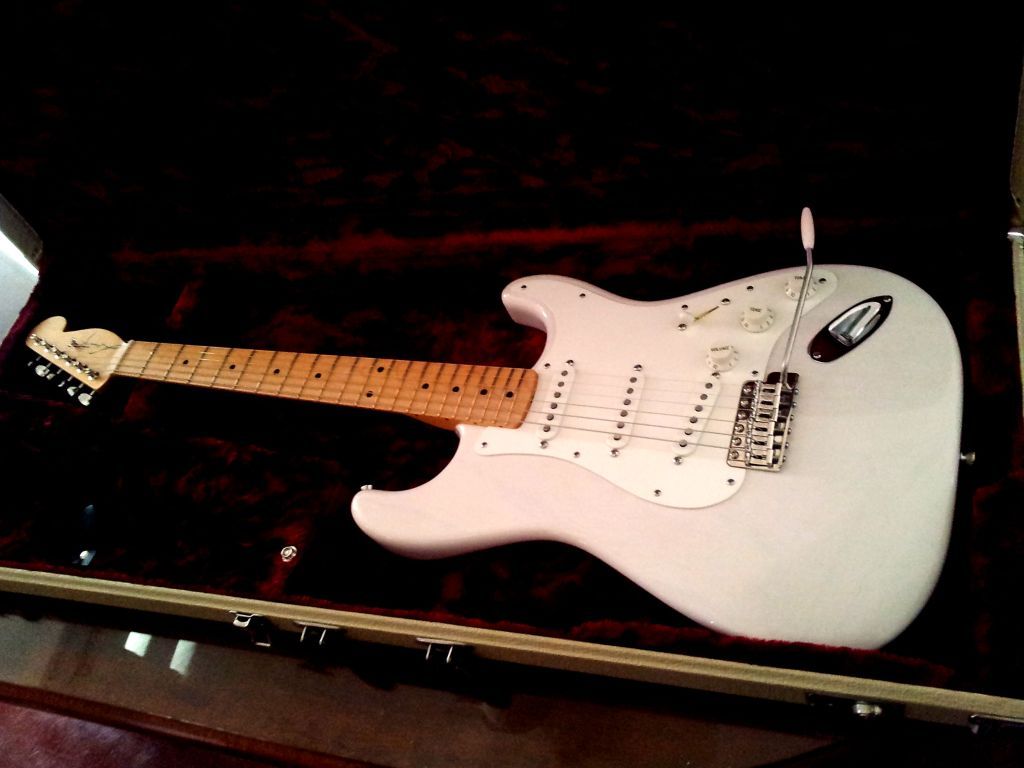 I haven't played a vintage strat to compare it to, neither I have played many boutique S styles with similar specs. I played at least 7 Fender Custom Shop and 2 Masterbuilts, a Tom Anderson classic but had a different body, a D`Pergo belonging to my friend and a couple of other Japan Lawsuit era strats from the late 70's and early 80's. But I can easily say this Lentz stands tall at the top. The guitars I played weren't bad but I can easily remember I never connected to any one of them even though I spent quite a bit of time playing them. The D`Pergo neck carve was a horrible turn off for me, and for some weird reason this Lentz which has a 0.86 C shape to a 0.95 carve feels perfect, however I'm pretty convinced I'm sure to find a better neck carve from Scott!
The Lentz took time to get used to, and I persuaded myself to play it long enough first before acting disappointed after the first 3 mins, and yes that's exactly what I did and now I really understand why Lentz strats are up there with the best! I had sleepless nights and dull days GASing for a great S Style guitar, now it's just plain gone. I look at guitars, but not for strats anymore. The tone is really big, feels like its popping in 3D from my amp. I've never been able to use the 3rd and bridge position on a strat mainly because some just didn't sound right, but finally a strat that sounds good no matter what position its in. The pickups are extremely sweet and vintage like, especially since the Tom Anderson I played was totally opposite from what I remember. The Masterbuilt that I played was good, and I enjoyed it very much, but I enjoy the Lentz even more.
Oh once again thanks a lot to Oz from Austin Guitar House, Mark for convincing me to get a Lentz, and to Scott and Scott Jr for making such a great electric guitar. They'll make you great instruments but if you're looking for a humbucker in the bridge and a pink sparkle finish you better beware

Give a great guitar time to shake you off from what you're used to. I really love my Lentz! DL90 maybe?

Cheers,
Jesse
Last edited: