I've had this for a few days now, long enough to get a feel for it. This is my second Nelson guitar, about a year ago I picked up a Nelson Socialite fairly cheaply as a "factory second", due to it having a few cosmetic issues. I obviously was fond enough of that guitar that I decided to buy a second Nelson, and I went for the newly redesigned Attache. The Attache is extensively chambered, which appealed to me as all my other electrics are solid bodies.
I'm very fond of the Attache already, I suspect it's going to be my number one for the foreseeable future. Just looking at it can put a smile on my face, as gorgeous as these guitars look in photos, it's even better in person. That German carve.
The playability of it is just awesome, it has by far the most comfortable neck of any guitar that I've owned, and I've been through quite a few. The fretwork is great too, no sharp edges, and no real buzzing (except when my fretting gets sloppy, which certainly happens). I haven't weighed it, but it's nice and light. Not overly so that I don't notice it, but it's certainly not going to give me a sore shoulder from playing standing up for too long, noticeably lighter than my Strat (which isn't an anchor). From the photos of the Attache, I'd been worried that the pickup selector switch was in an awkward spot and I'd hit it accidentally when strumming, but that has not been an issue at all. I actually really like the location of it, it's close by for a quick pickup switch, but not in the way like a Strat.
Most importantly, it sounds great. Even unplugged, it's nice and resonant and relatively loud for an electric, probably due to the chambering. I was also a little wary of the pickups before I got it, as I'm not normally a humbucker guitar. Single coils all the way. Honestly, if I didn't know that these Super Chief pickups were humbuckers, I never would have guessed. I'm terrible at describing these sorts of things, but I'll do my best. They are very clear and crisp sounding, articulate. Good bottom end, but not muddy or boomy. Nice treble, but not ice-pick either. Compared to the single coil Rhythm Chiefs in my Socialite, I'd say I prefer the Super Chiefs so far. A little more output (but honestly not much, to my ears) and I actually find the Super Chiefs to have more clarity and definition. One of my favourite sounds is the neck pickup with the tone knob rolled all the way off into a nice thick fuzz, and in that test I prefer the single coils in the Socialite, but for everything else I prefer the Super Chiefs.
Suffice it to say, I'm a happy customer. Anyone who's considering taking the plunge on an Attache, or any other model Nelson, I say go for it. Bobby Nelson is fantastic to deal with, really great guy. And I like that unlike a lot of other boutique builders, he really makes almost everything himself, even winding his own pickups and casting his own plastic knobs. Pretty much the only things he doesn't make himself are the electronics like the pots/jack/capacitor, the tuners, and the bridge and pickguard (although he has them made locally to his specifications).
Photos: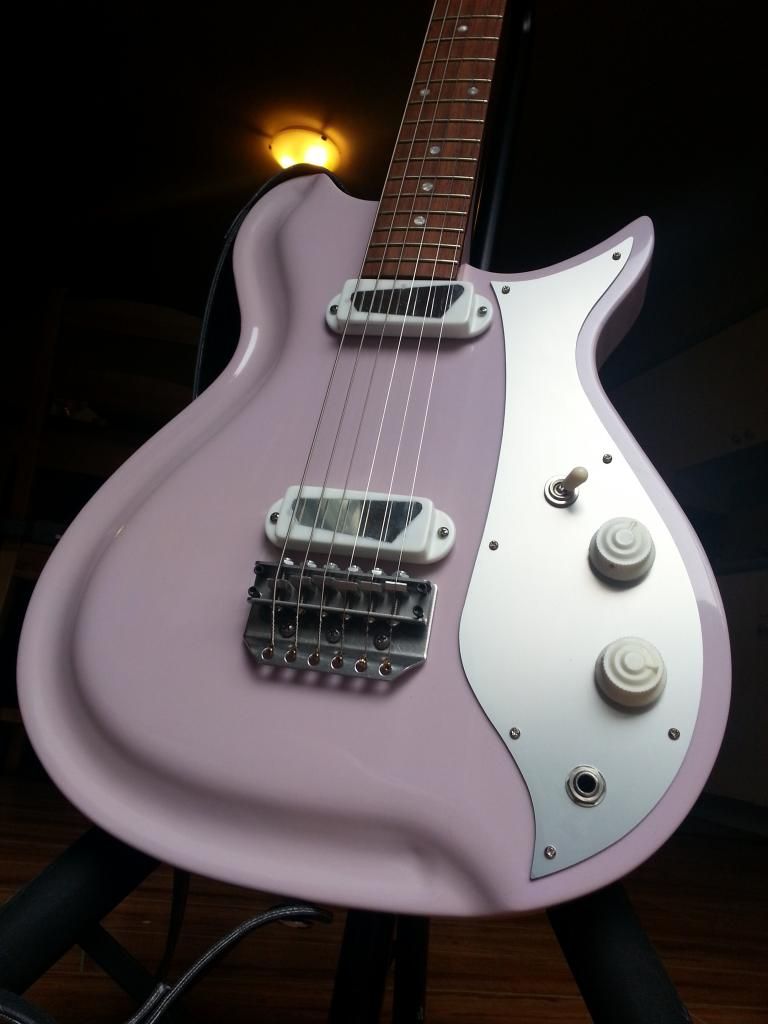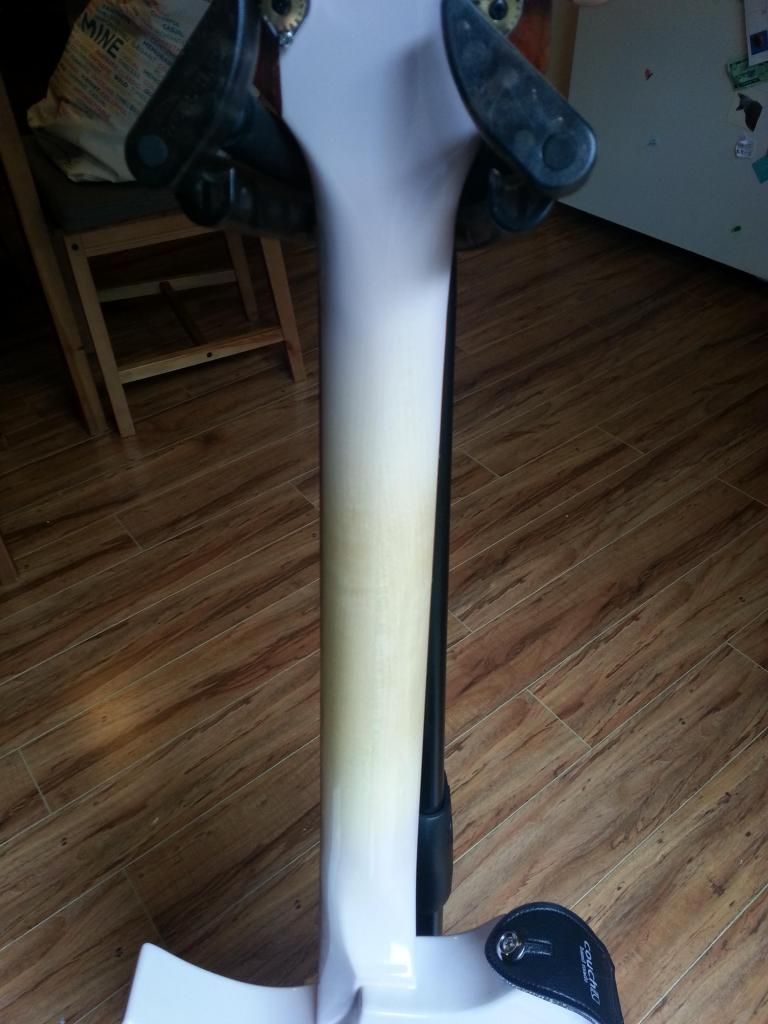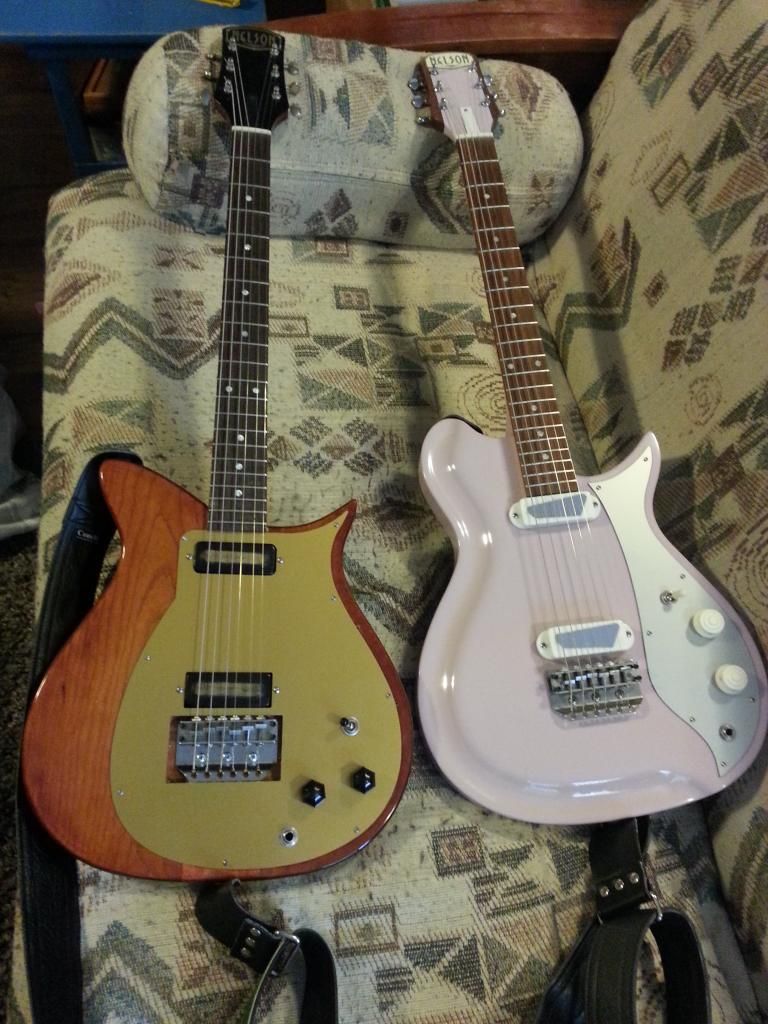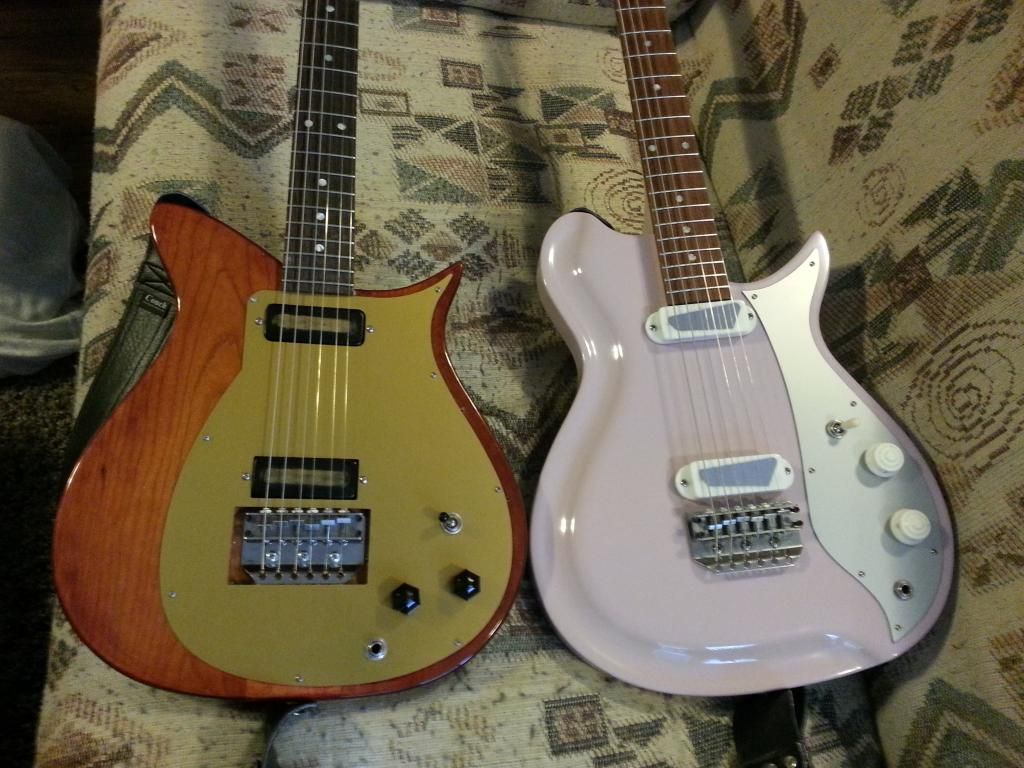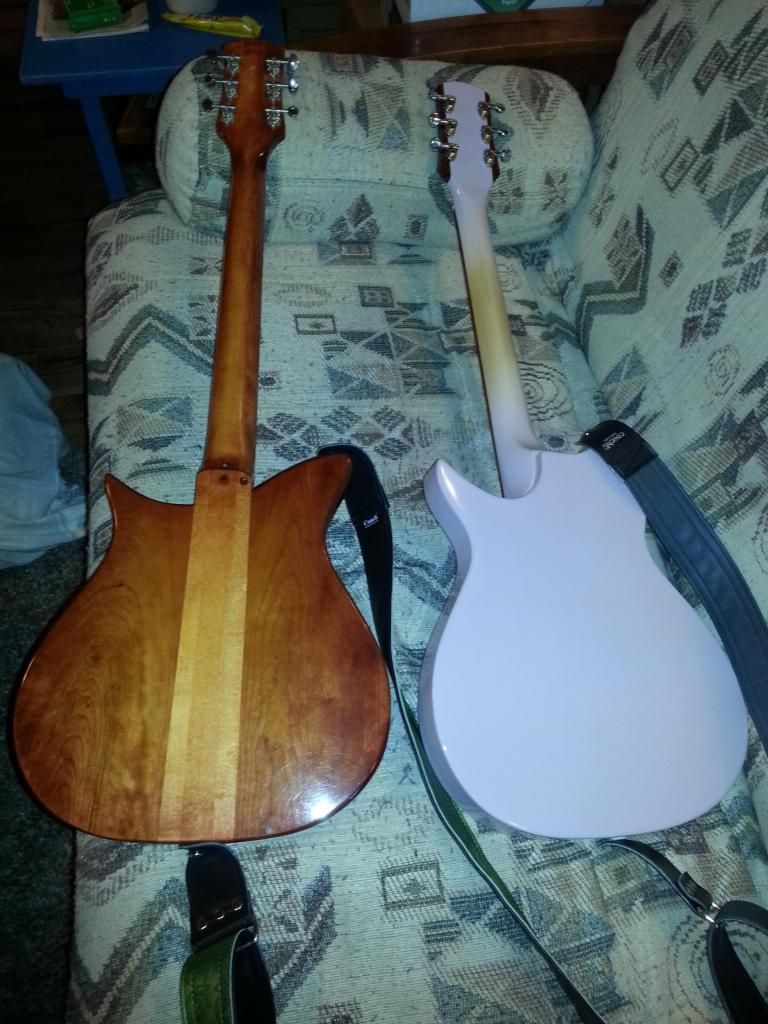 And a couple of rough little demo videos: