Clouds yell at me
Gold Supporting Member
To make a long story short, I no longer have an R4 Goldtop. (My VOS singlecut Special sounds really close and at least as good, and I like it better, R4 is a lovely guitar but wasn't really going to play it much, so goodbye.)
I do now have a new CS team built 57 Relic Strat. Took some pics this afternoon, here it is, 6 lbs 12 ozs of joy--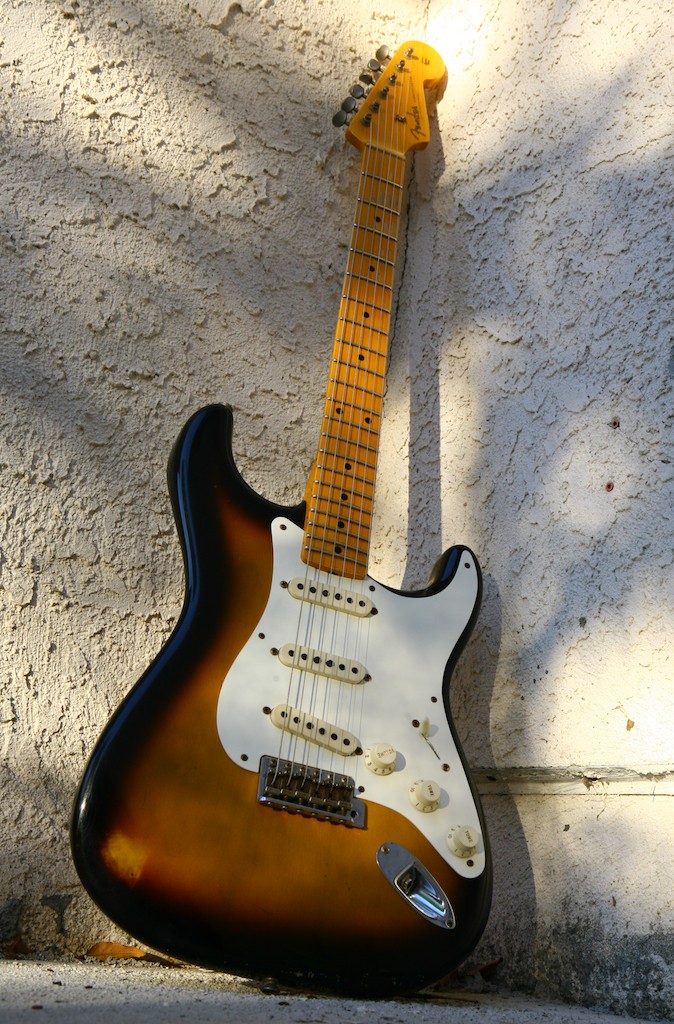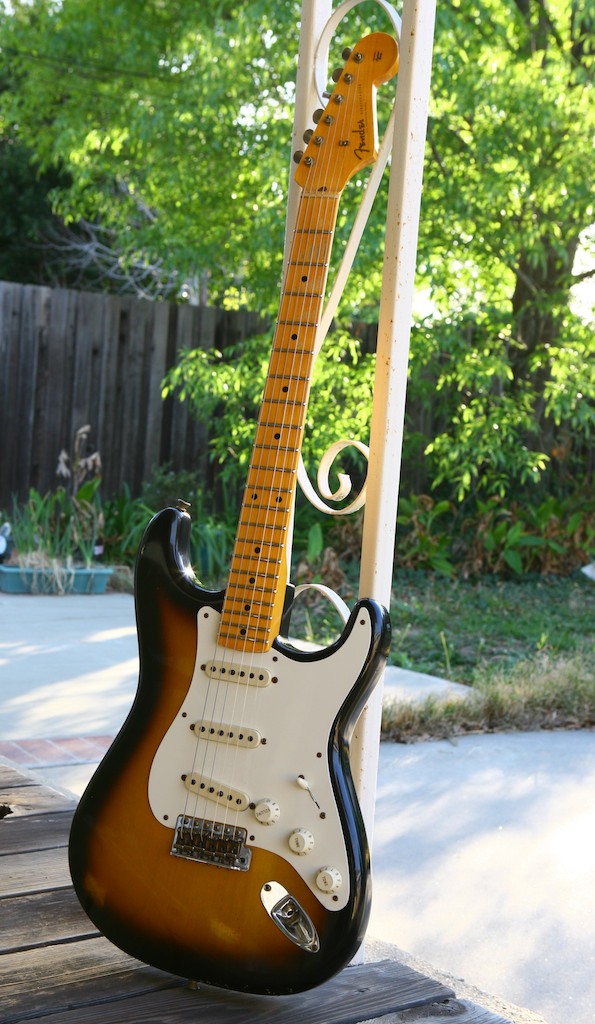 9 1/2 " radius, 6105s, soft V profile.
They had a Fiesta Red one too, and I love Fiesta Red, and it really played as well as this one, but something about this one got me. I dunno.
The 57 is not in their catalog or on their website, but I have seen a few on the web, I guess dealers can order them and other stuff too. Definitely team built, not Limited Edition or anything, not a Heavy Relic either. Dave has a couple right now that seem very similar, although Dave's site says the ones he has are RWRP for the middle pickup, and this isn't. The Fender Custom Shop works in strange but wonderful ways!