Saw one of these 6 years ago when a dealer got a prototype. I loved it, but they wanted too much money.
Fast forward to today. A buddy who is a dealer got ahold of one, brand new never sold. The price was right so I bought it.
This was a strange design. Apparently there was no interest, so they never produced them. No name (though I believe its a Galveston) and no serial number.
heavy, thin body bell brass, 2 mini hums, Mahoghany neck with triple binding and a perloid headstock.
You'd think it sounds thin & tinny, but it is massively warm. Gains up real nice yet is squeaky clean as well.
What do you all think?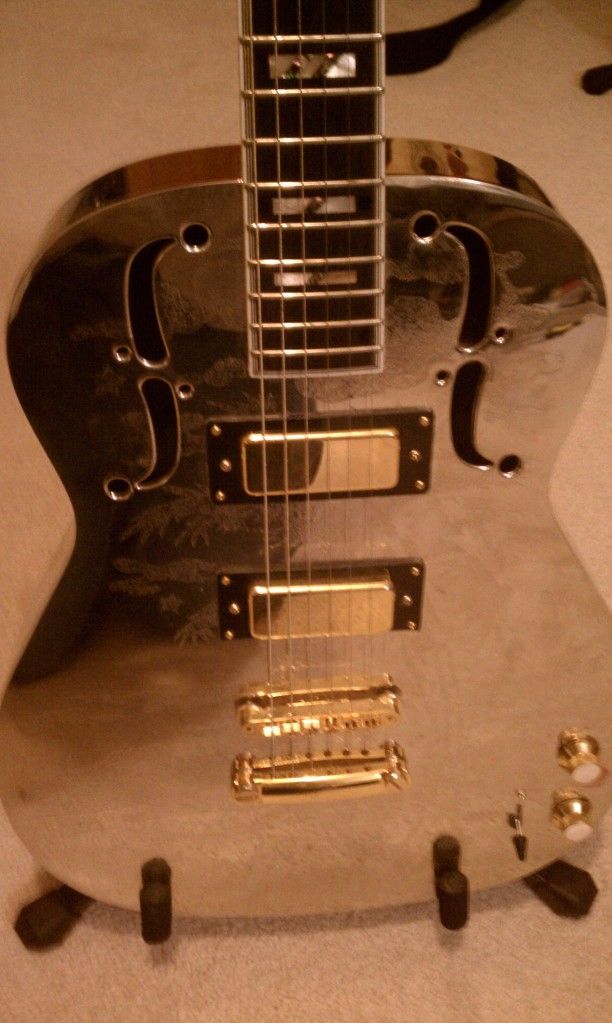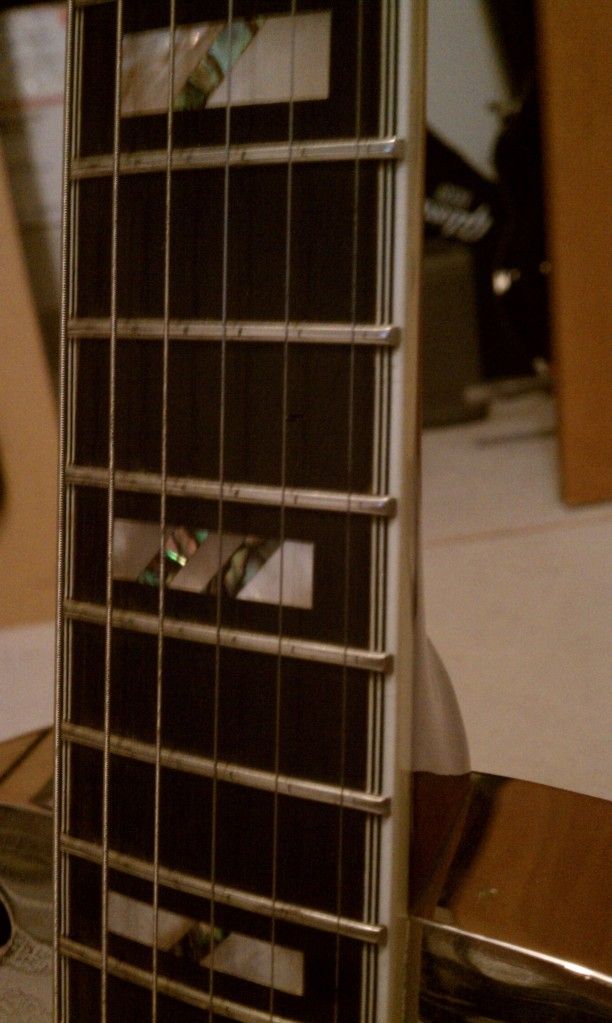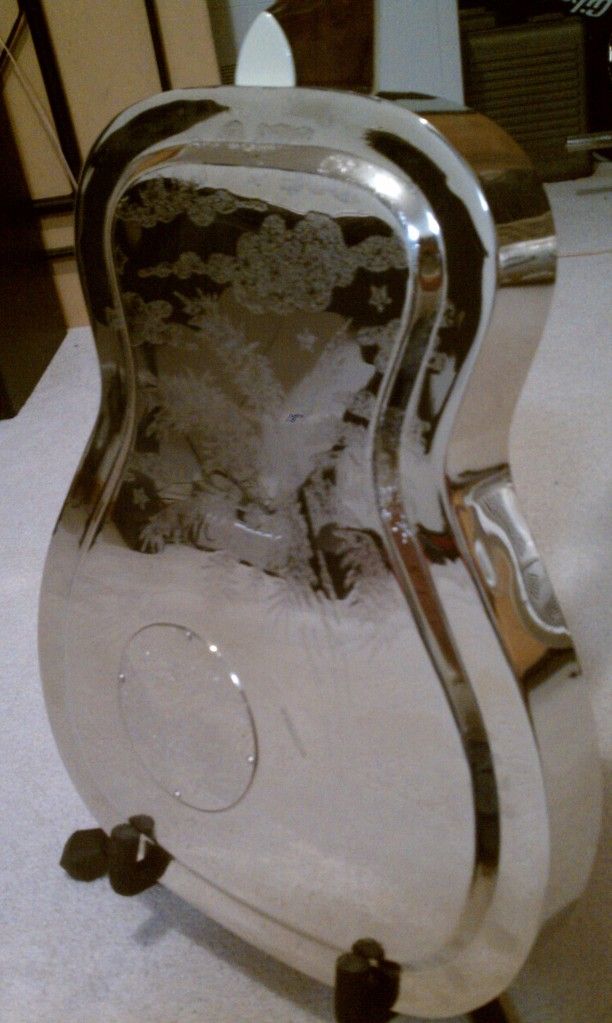 [/IMG]
[/IMG]