Wubbalubbadubdub
Gold Supporting Member
It was filthy when I got it - covered in dust, needed new strings and a good dose of bore oil on the fretboard, but I think it cleaned up nicely.
This finish is damn near impossible to photograph well. It's beautiful in person, with the grain showing through the red, but that's very hard to capture. Plays nice, looks nice, and sounds nice.
It doesn't quite have that pure-sex tone I was hoping for, but I think trying to capture the tone of a '76 mahogany HB-1 equipped Starfire with a modern version is a fool's errand. I am that fool.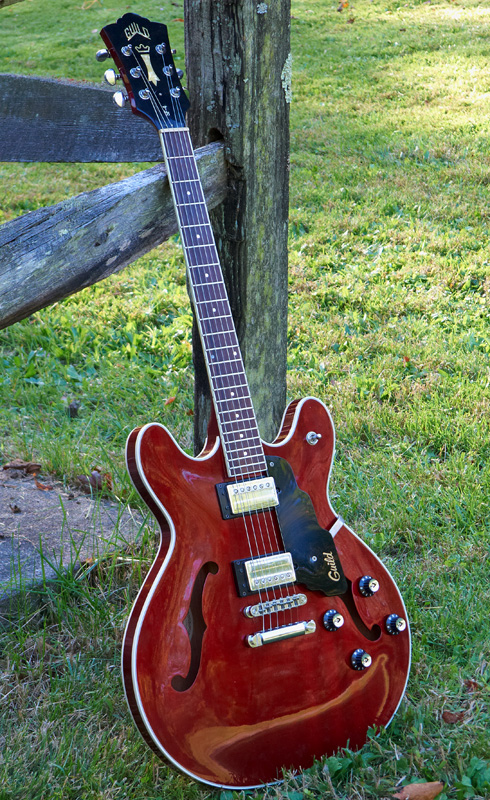 Last edited: