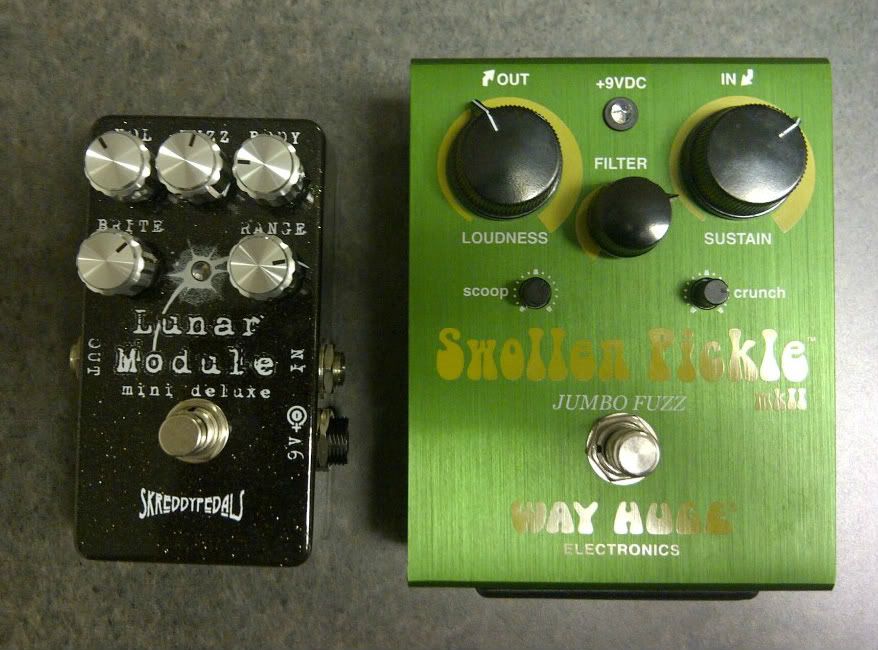 Got my Skreddy Lunar Module Mini Deluxe in the mail today! (Order date was 11/27/11)
Also picked up a mint Way Huge Swollen Pickle off of Craigslist for $85! Wasn't looking to buy one, but couldn't pass up that deal.
My understanding is that the LMMD is Si Fuzzface goodness and the SP can cover Muff tones pretty well, so I don't think they'll be redundant.
Only downside is I'm at work right now and can't try them out! Will be wiring them to my board this weekend. Woohoo!!!