To say this is a vintage guitar would be a bit of an understatement. I love this thing, got it locally here and couldn't be happier. The action is fast and low! Believe it is a Silvertone 1352. Same thing as a Harmony H62
This had been modded back in the day to house a second pickup, at least I think it didn't come with this second one. 2 P13 pickups! The selector switch has an old bake-lite dye for a tip.
The guitar is beat to hell but still plays like a champ. I'll do some audio/video if there's interest. Sounds killer through my old Ampeg.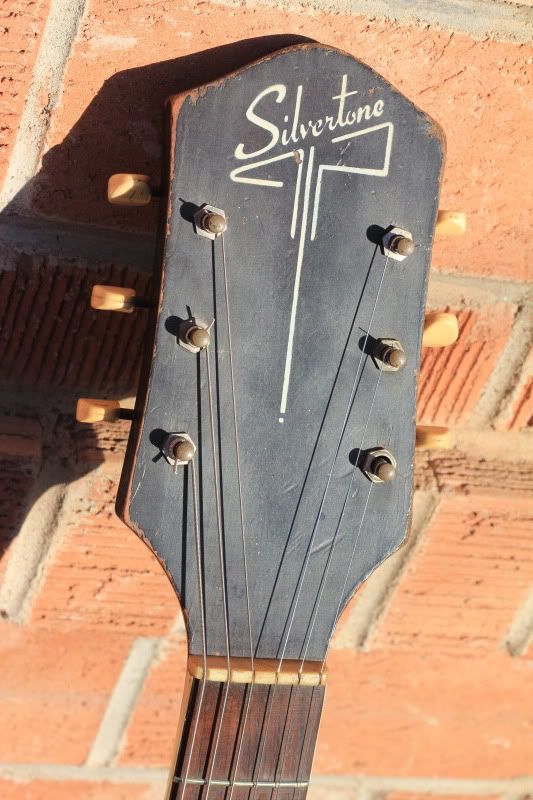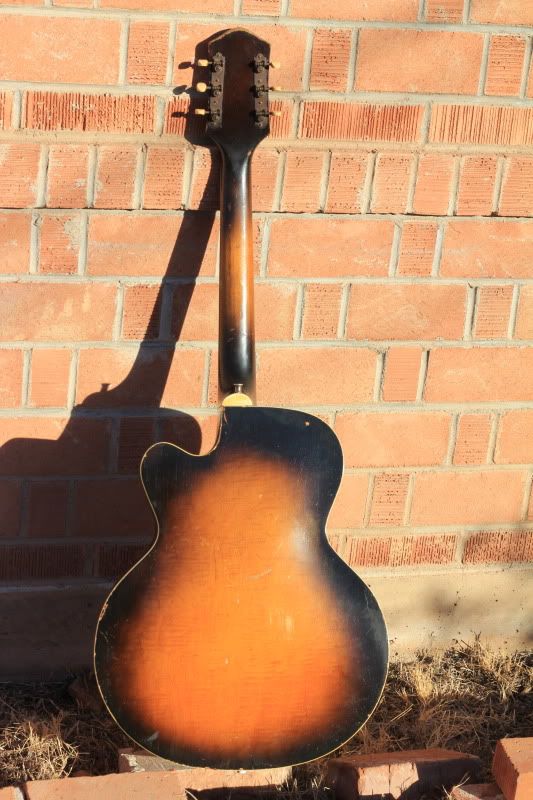 Last edited: