Spent my weekend working on a father's day project: Converting this 1963 Epiphone Granada into a lefty. A previous owner made some poor repair choices that destroyed the vintage/collectible value which made it a perfect candidate for me to convert it. Other than the interesting repair job the guitar itself is in awesome condition, especially for a 50+ year old guitar. Removed the busted old pickguard, drilled new holes for controls and output jack, rewired it, and strung it up lefty. Still want to replace the pickup with something a little more appropriate, but it plays and sounds great!
I'm guessing the original pickup died, so a previous owner replaced it with this 1970's era pickup from some japanese guitar. Because they cut up the original pickguard, this will never get back to original condition. Just try to find another pickguard like that. They don't exist.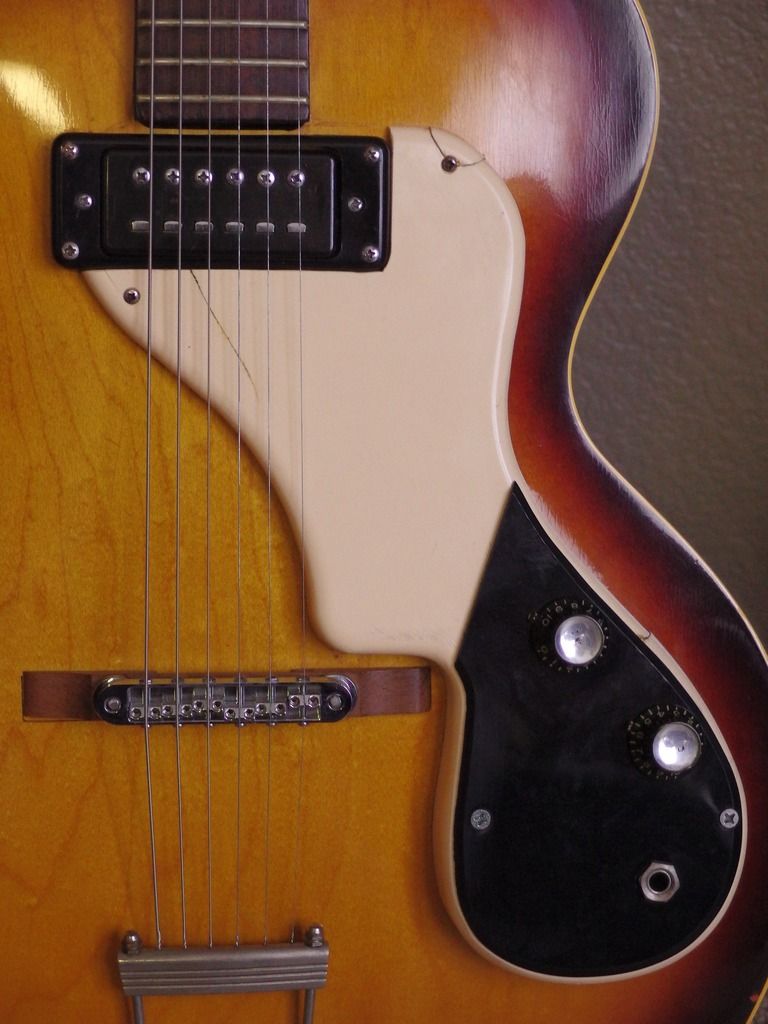 After!!!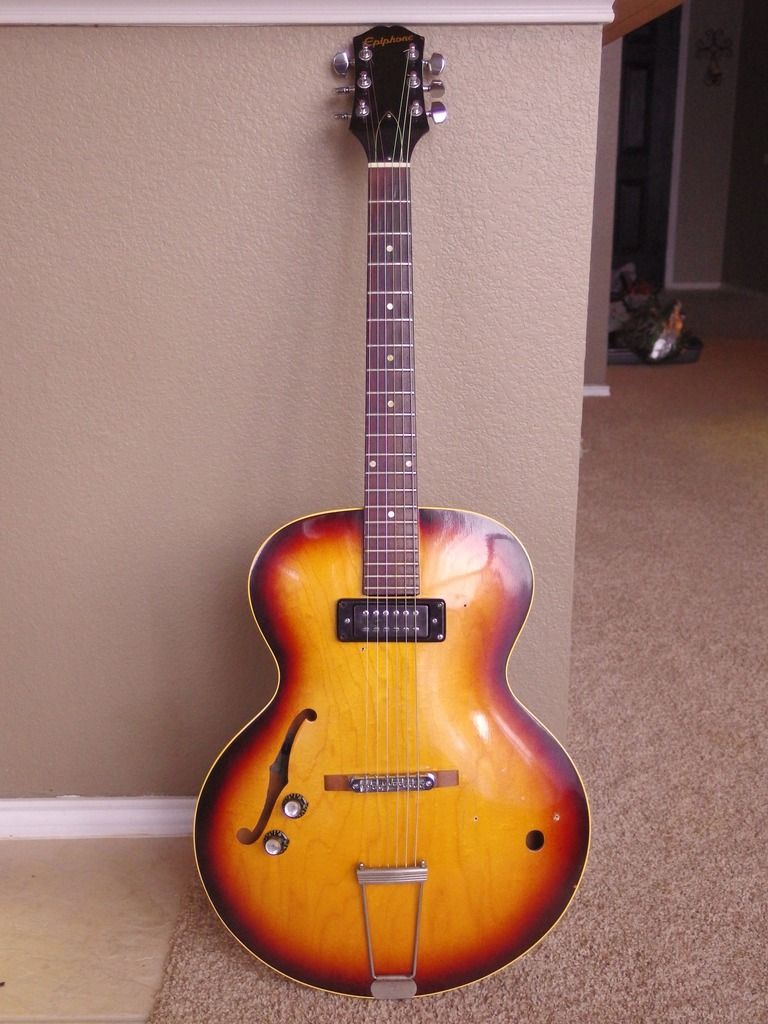 That pickup is going away, just not sure what is going to replace it. I've got some ideas to cover that hole on the right too. It's where they routed the wiring from the original pickguard.