This is a Santana SE with LR Baggs Piezo X-bridge installed (by tms13pin) prior to my purchasing it. He drilled a hole and moved the tone control to the middle position and but the blend knob where the tone control was. He also drilled out the on-off button and the three-way mini-toggle for the piezo. So it has magnetic pups, piezo, or both on. It sounds killer.
Here's a pic of his upgrades: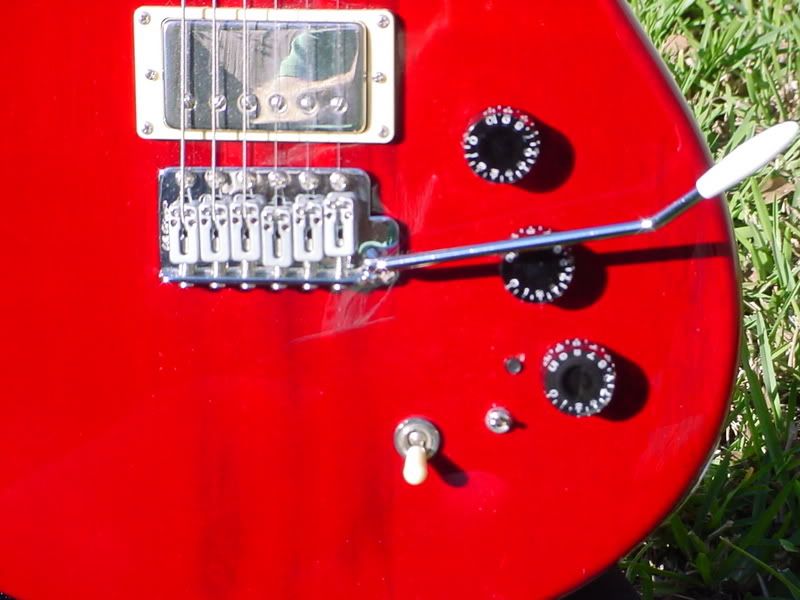 Zilmo won it in a Katrina relief raffle that had put on by forum member leroy4403 (my buddy Darren). I got to play it before it was shipped to Z and told him it was a killer little guitar. He said he didn't care to own it, he was just donating for the relief. So I paid him for it and took ownership.
I recenlty found some Dragon II pups for dirt cheap and threw them in it, added a push-pull tone pot, and now it is the ultimate in versatility. I got killer tones in humbucker or single coil modes, with piezo as an option. I also added some Grover Mini-locking tuners that I picked up for dirt cheap. So, for bout $400 total, I got a killer little guitar. I absolutely love it. It's gonna get about as much play as my US made PRSi.
Here's two more pics: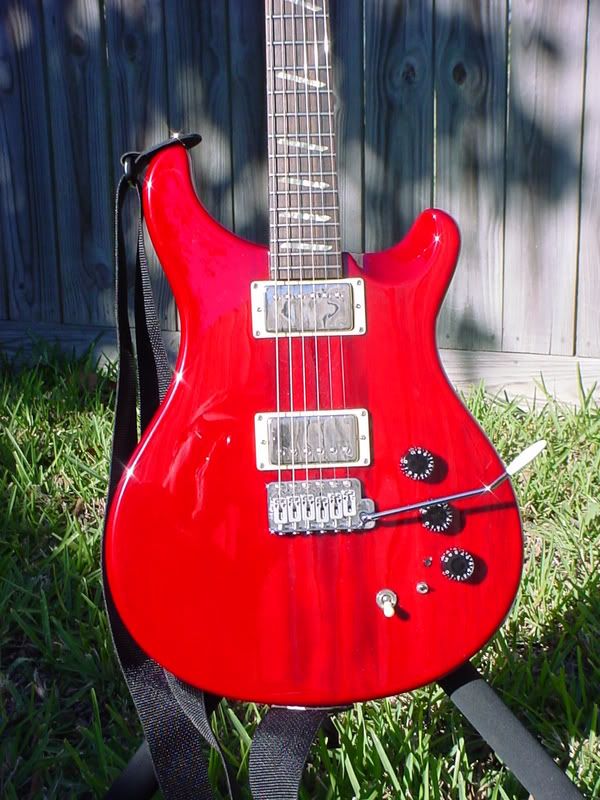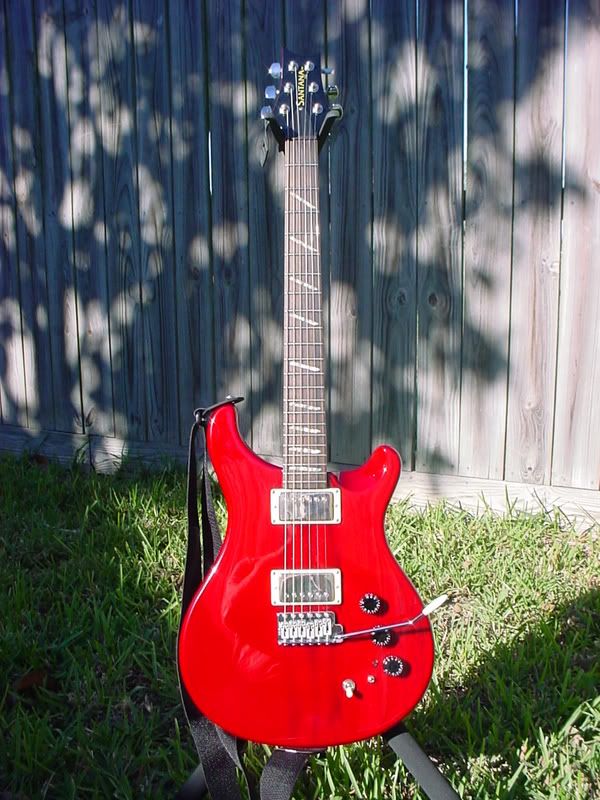 Thanks for all the help that everyone provided in the "tech" area of BaM. It's wired up right, finally, and ready to smoke. I've been playing her for the past three hours. I thought I'd share with everyone else.
Bob