Hi guys,
So my newest guitar is a Gibson SG Baritone. I love it, but I'm not so keen on the 100% whiteout look. Here it is as it looks right now (on the right, obviously):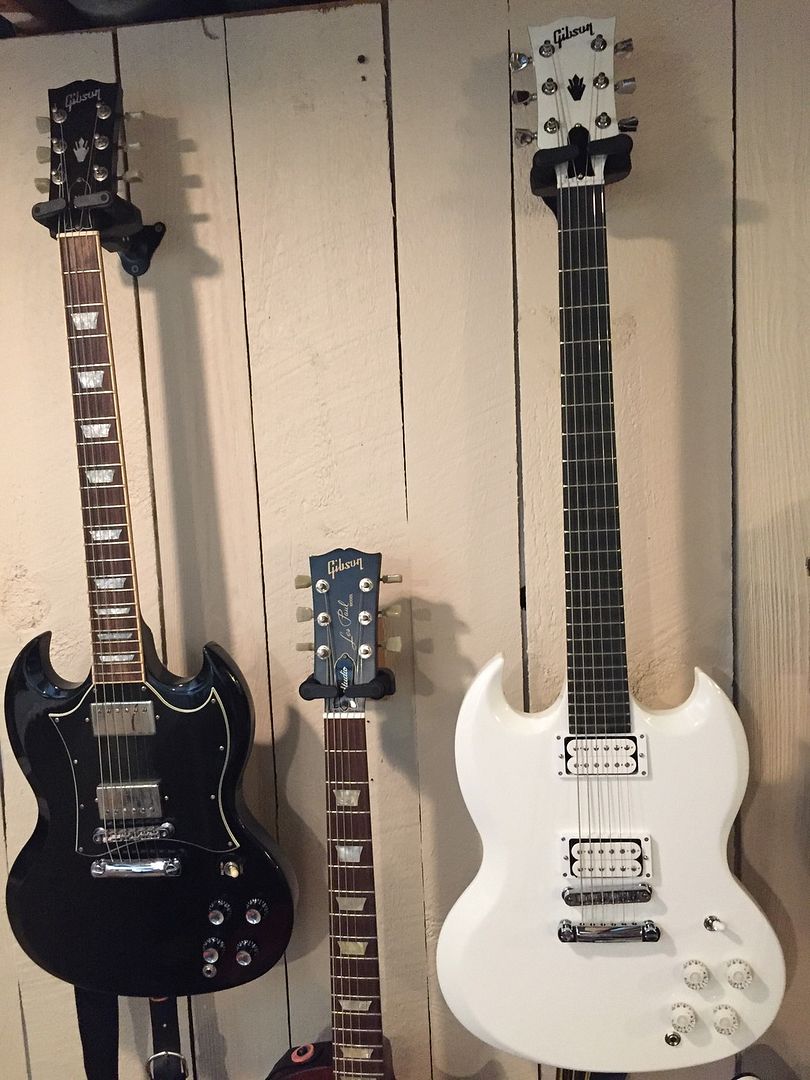 So I had the idea of swapping out the knobs and pickup rings for black hardware, using some chrome pickup covers, and putting a black pickguard on. Because the baritone has an extra-large body as compared to a regular SG (see above!) I didn't know how it would look with a standard pickguard. I ordered one, and here's what we're working with:
Looks like a fat guy in a little coat. (Please disregard the rubber spider on the floor. I have a child.) SO I decided to get creative. I measured the distance between my pickup rings, scanned the regular pickguard into my computer, and sized it up so that the pickup gap measured out to fit the larger guitar. I printed out my results, cut it out like a paper doll, and taped it on to get a look:
Better, but still weird. Maybe it's just because of the white hardware? Sloppy photoshop to the rescue!!!
SOOOO I am seeking public opinion as to the size and fit of this pickguard on this particular guitar. Before I spend money getting a custom cut guard, I want to make sure it doesn't look ridiculous. And honestly, I have been looking at it for so long that I can't tell anymore. Please post your opinions freely!!!