Tone is in the Ears
Silver Supporting Member
I just had this idea for a thread - post pictures of your fave mic technique for various drums... I suggest we post both good and bad...
I will start with the snare. There are many technique for snare. My preference when possible is to use just one mic but to try to get the wood, and the snares. I get this but NOT drilling down on the snare head, but pulling it back somewhat to get some snare sound.
To me, this is bad - you get the sound of hitting rubber bucket bottom, no snap or snare sound at all. I love this image, a guy trying to get a great snare sound, but (assuming he is only using one mic) will not get much snare sound at all.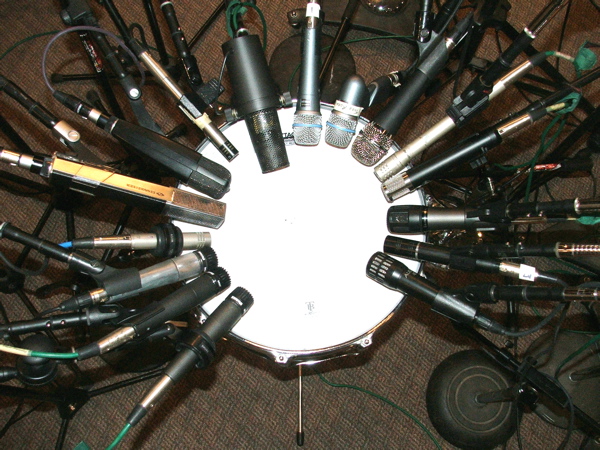 This is the better method for me - you get some of the snare sound from the bottom head (you may not even need a bottom mic)
Then, of course, there is the two-mic method: usually the bottom is put out of phase, but this should only be done if it truly sounds better that way when you listen to the full set.