SOLD.
I finished this myself in a french polish with light amber dye. weight is 3.6#s
The wood is from pinegtrbodies.com (not recommended)
*I had to have the neck pocket re-routed and leveled (cost me $45) as a result there is some visual space in the pocket. Not very tight. The bridge holes look like they wont line up but they will thread all the screws.
*I had to rout out small areas of the trem cavity myself. I messed up, there is a very small gap where you can see into the trem cavity.
Overall i spent some time finishing it. It sounds very nice. I recommend using a steel block with it. I need to sell b/c i have a MJT strat body inbound and 2 extra bodies just chilling in the corner... this body is good but is not "perfect"... for
my
project. As my #1 strat neck is involved anything less than "Hannibal" levels of perfection will not be tolerated.
Completely worth $115 pp shipped
. Minor flaws aside it is a nice clean piece of pine with lots of tight grain and subtle flaming.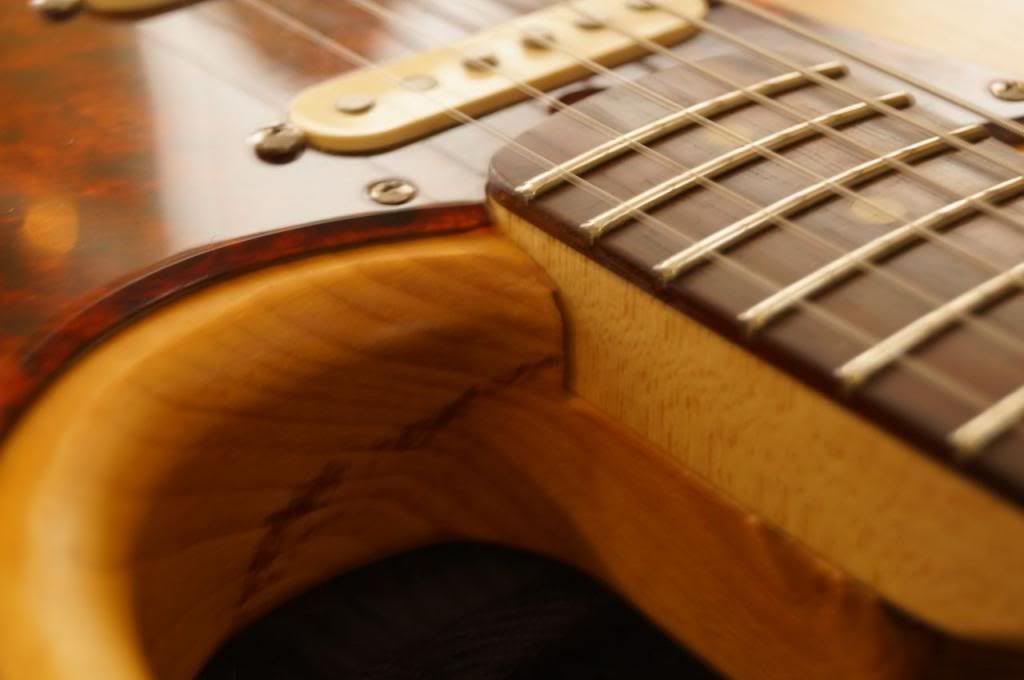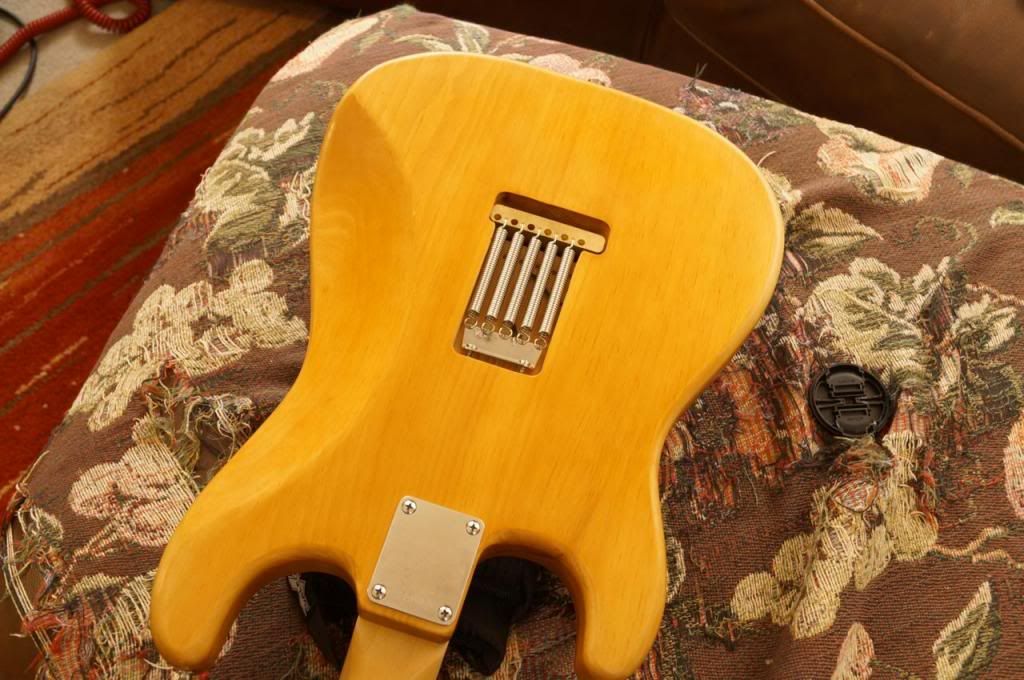 Last edited: