My first lester....late 80's regular old standard, I installed the h/b sized P90s so long ago I don't even remember when... she was pretty much mint, very gently used when I got her in '91...she's an extension of my hands and if I ever had to get rid of my entire collection, she's the one I'd keep...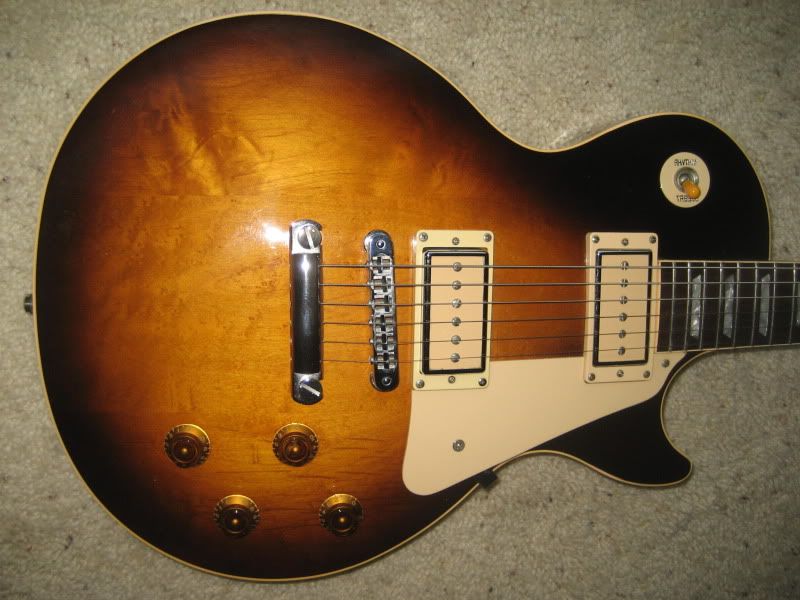 Years ago, a friend says "is that playing wear all from you?"
Yeah.
"WOW...cool!" but I'd never really even thought about it.