Putting up a 2014 R8.
$SOLD
All stock.
No repairs/issues.
Great top.
Nice dark fretboard.
About 8.5 pounds on a non-digital bathroom scale.
OHSC with COA.
Has a few swirls, nicks, etc but nothing through the clearcoat and some typical bleed into the neck binding. Really minor stuff but just mention for those who want pristine guitars.
Neck measurements:
width at nut: 1.701
depth at 1st fret: .9085
depth at 12th fret: 1.005
As far as trades, I'm pretty open to listening to all kinds of offers and seeing what's out there.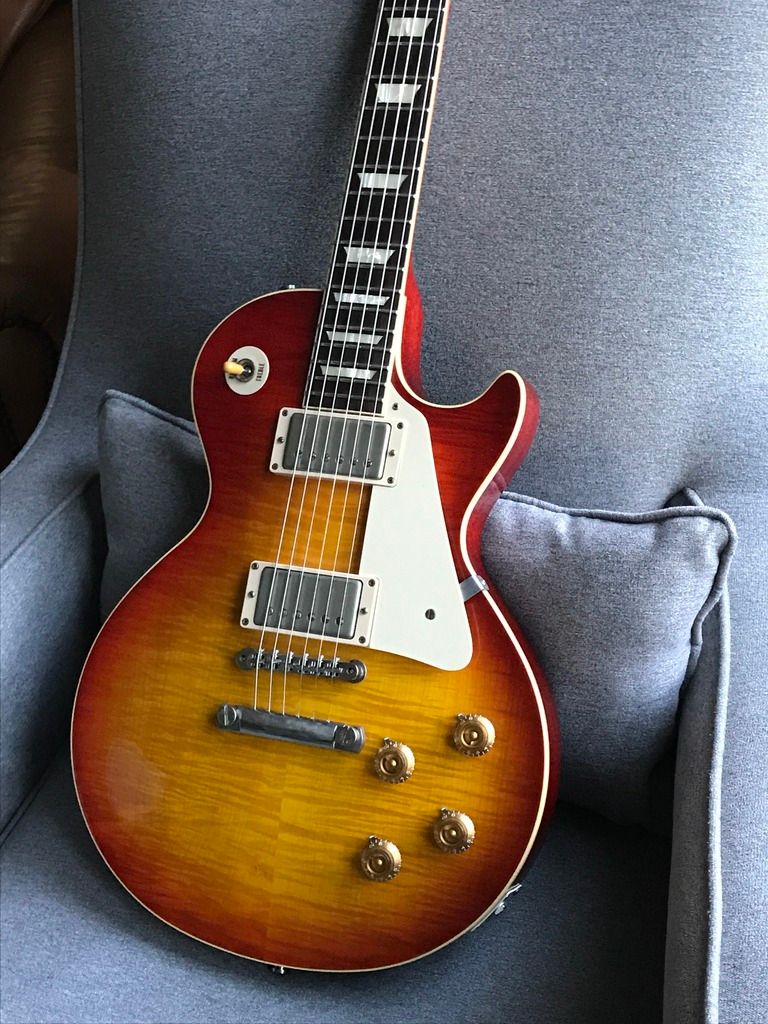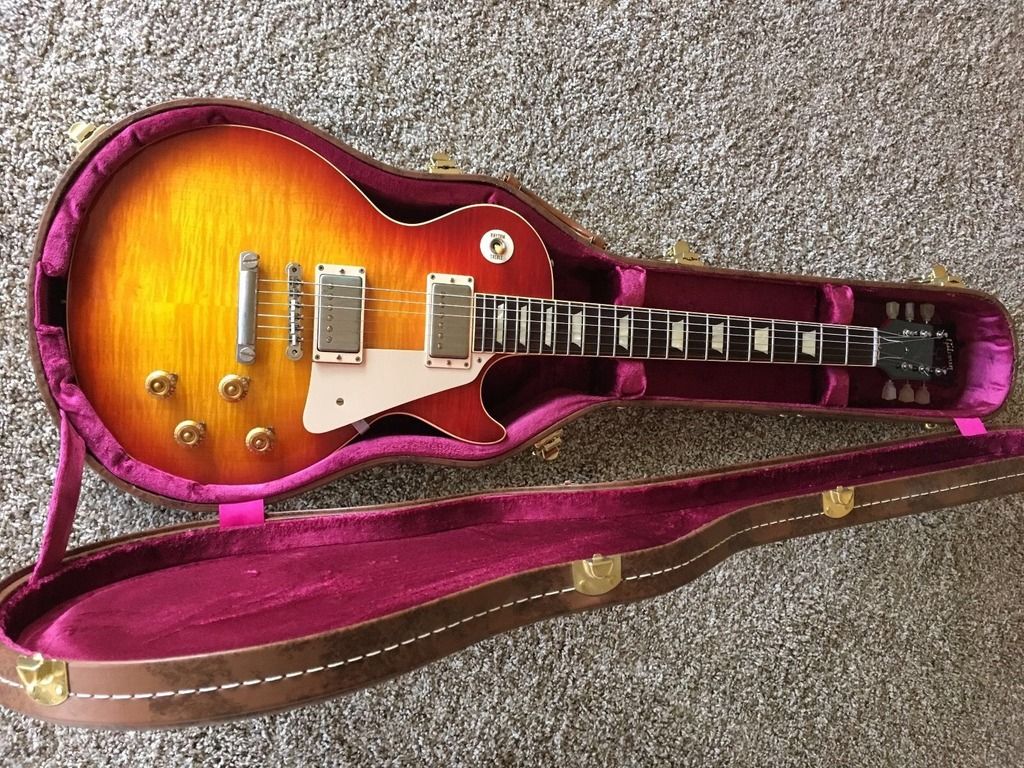 Last edited: