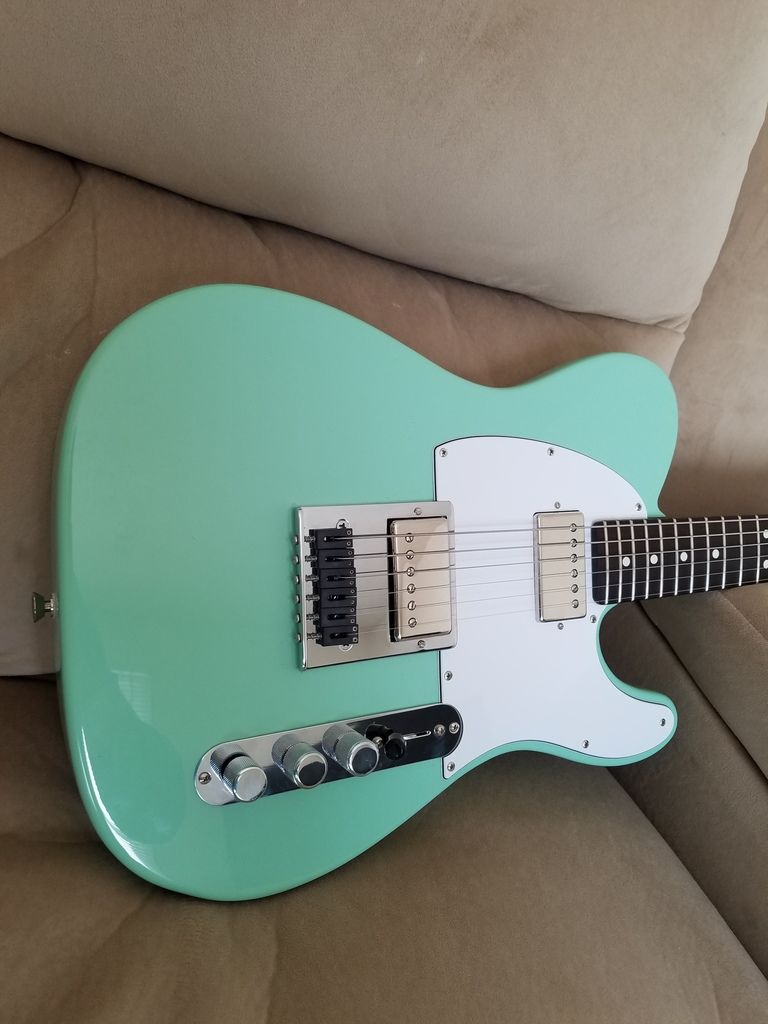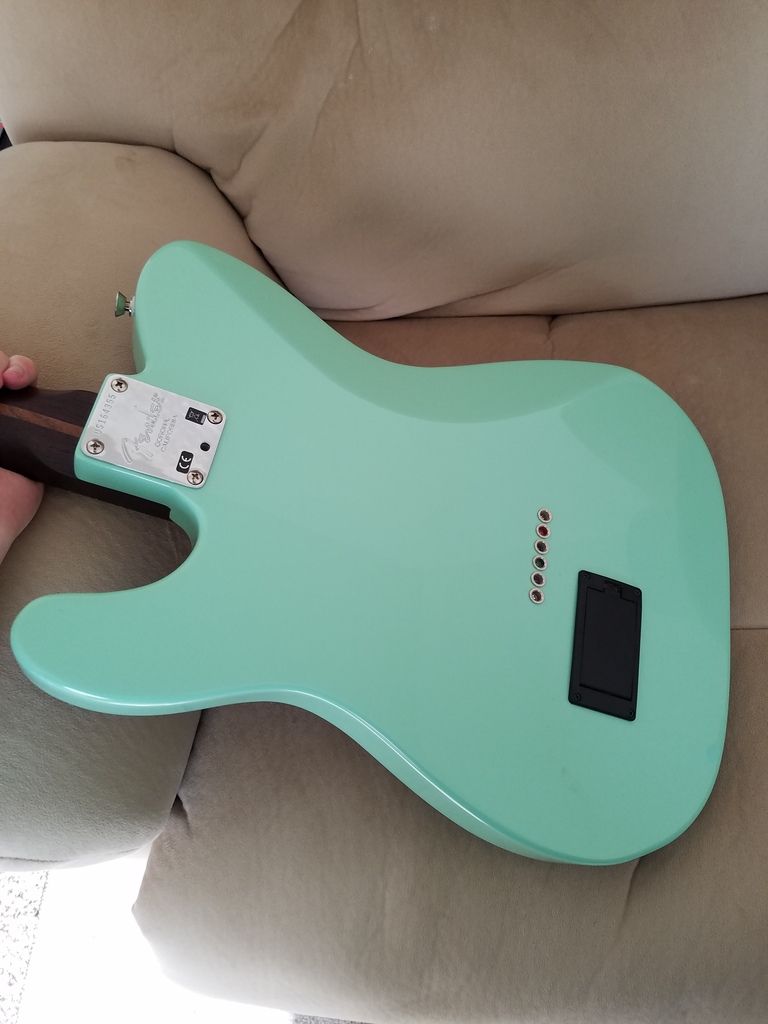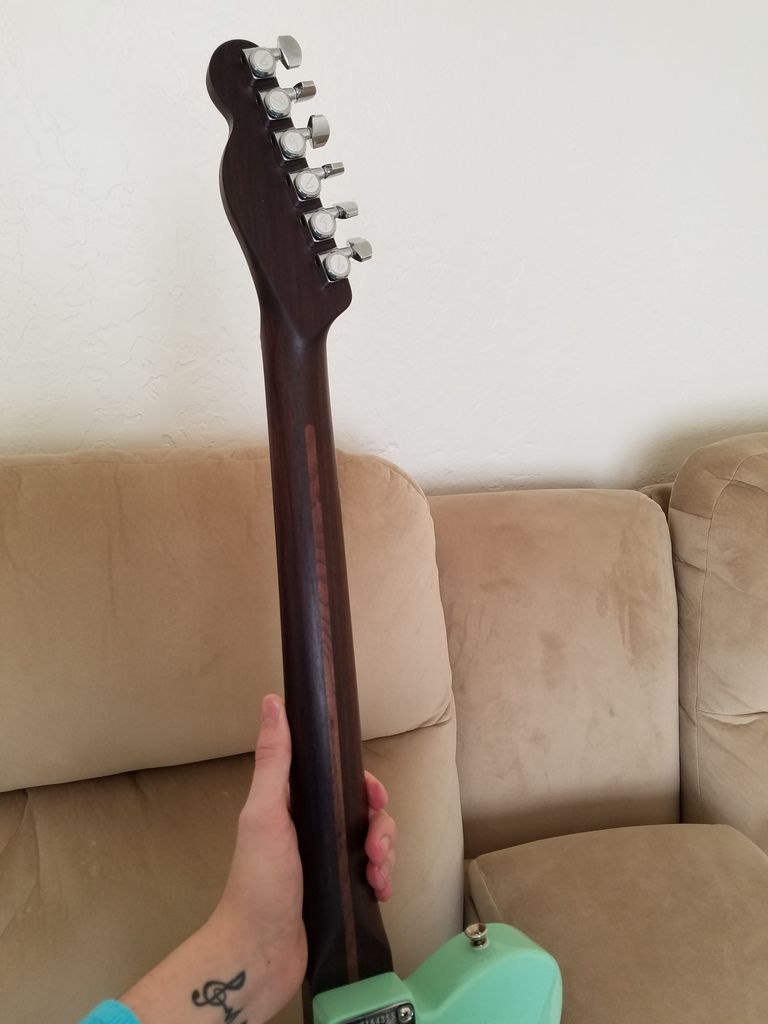 Final price drop to 1250$!!
​
Up for sale is my beautiful Fender Telecaster.
This was a wonderful guitar to own, but some unexpected bills came up, and a little extra cash couldn't hurt to have around.
Ill start off with the list of mods done to the guitar, the pickups are a Seymour Duncan 59/custom hybrid in the bride, and a jazz in the neck. Both pickups were bought brand new for this project. The saddles are actually the graphtech ghost piezo system. Wonderful piece of equipment that allows you to achieve a plethora of tones! Locking tuners were added, and the pick guard and base plate are also new.
The guitar was routed for the humbuckers to fit, as well as making room for the peizo system and the battery box in the back.
The outer two knobs are push/pull to split the pickups, and the middle knob is the volume knob for the piezo, allow you to blend in as much or as little piezo as you would like with your regular humbuckers.
All work was done professionally, and it looks great! I have a few photos of the wiring and routing that was done if anyone is interested in seeing those photos.
The neck on this guitar was the main reason I fell in love with it, it is smoother than anything else I've ever played, and it is striking to look at! The guitar plays effortlessly thanks to the rosewood.
I have loved this guitar dearly, but it is time for someone else to enjoy it, while I take care of some financial business.
The condition is a very safe 9.9/10, it is in excellent condition. Since it is an american standard, it comes with the very nice hard shell case, all case candy, case and strap.
Cash price, it is hard to know where to value this since it has been modified so much. I would think 1250$ is a fair sale price, that is about how much they go for new. The modifications and labor was a very expensive addition, but it truly makes this guitar one of a kind! I haven't seen too many hh style telecasters.
I am open to hearing feedback about the guitar, price, etc. I do not need to sell it, so I would entertain low ball offers, but I am willing to make a deal with someone who will love it like I have.
Thoughts, questions, comments, or need more photos, feel free to message me!
Thank you for looking!
Last edited: