Selling a 6 month old CU24 30th anniversary.
Comes with all case candy, almost perfect condition with the exception of two small oxidation spots on the bridge where your hand touches.
•
$2100
PP & Shipped Cont U.S
•Vintage Yellow
•Pattern Regular neck
•85/15 pickups
Would possibly do a partial trade for a speaker cab.

It has some cool cross grain running the length of the body but I couldn't get it to show in the pics.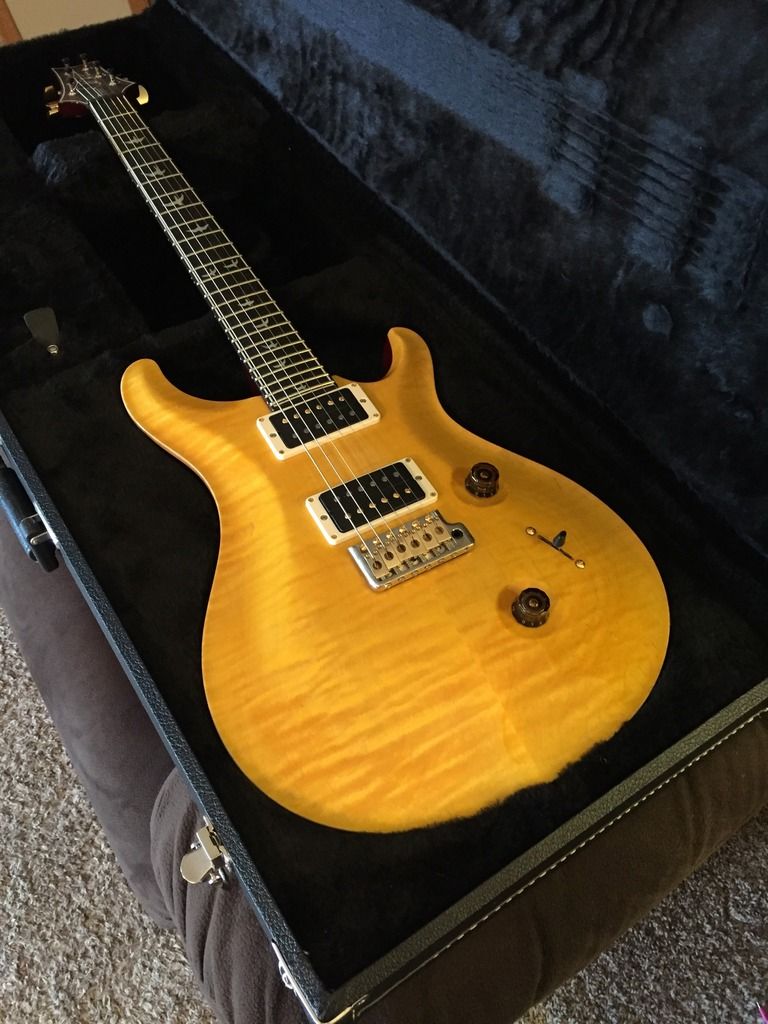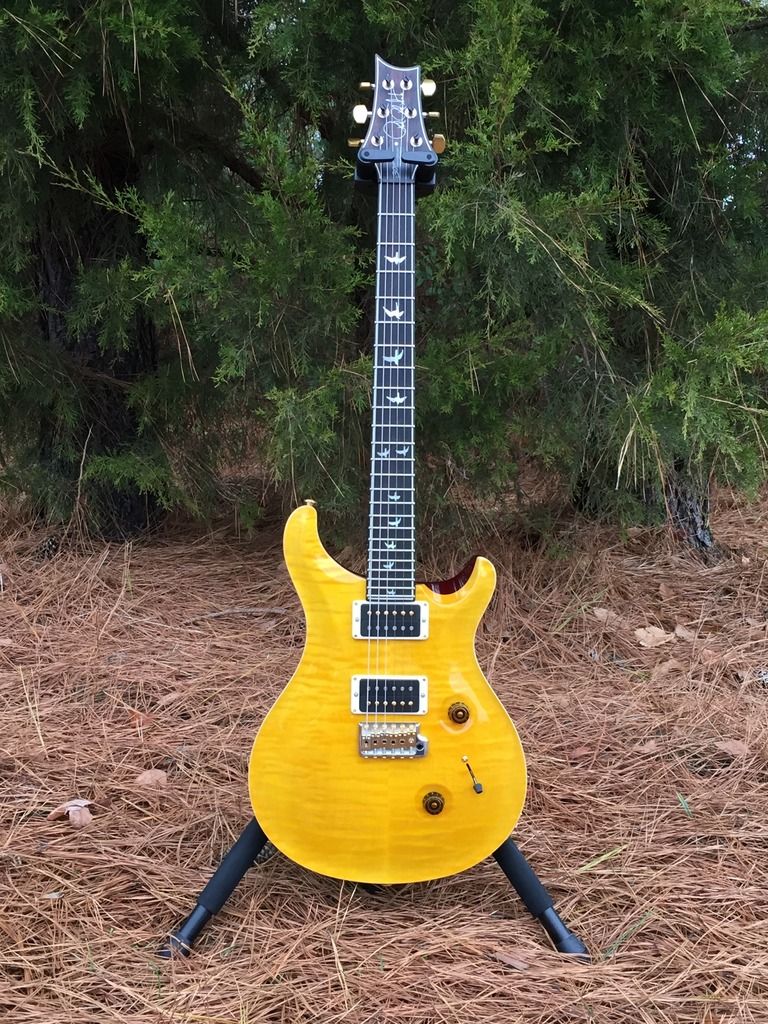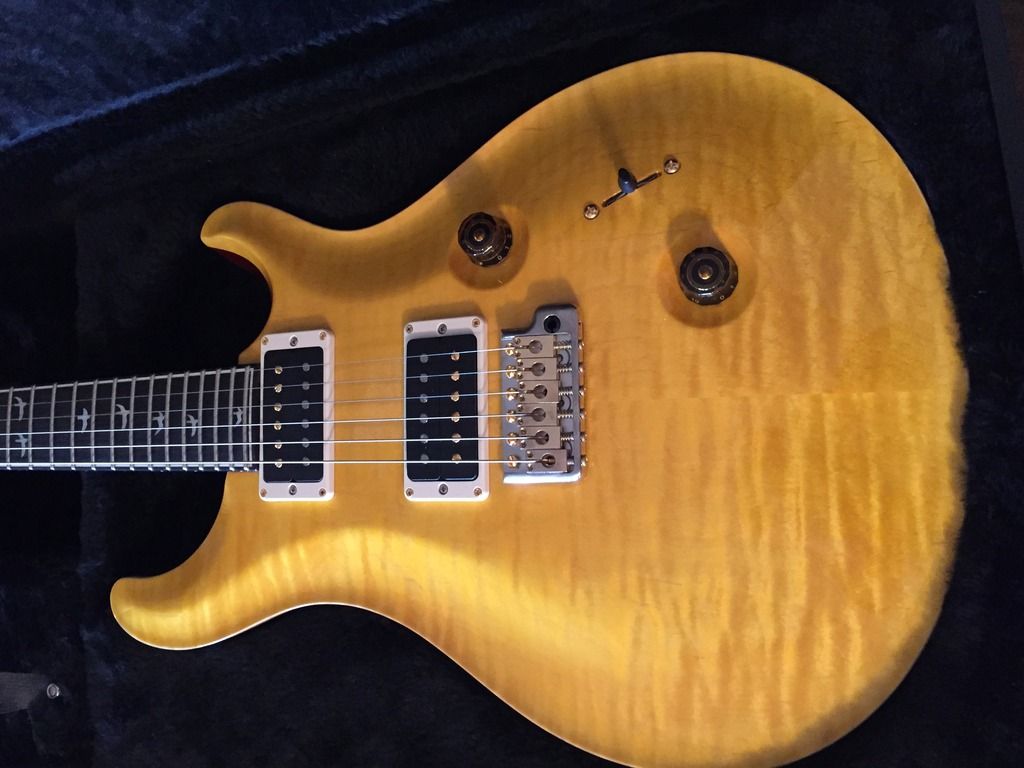 Last edited: