Platinum Supporting Member
Hi Kids -
Bill emailed me some pics of his new "S style" guitars - he's only built two of 'em so far - here's some pics, they look great to me!
I haven't heard or played one ... yet, but Bill makes some of the best sounding, best playing guitars I've ever tried - I have no doubt these will be a real home run, like my Ultra T is.
I don't have specific specs yet as to wood, hardware and pickups, but here are some cool pics. Looks like there's a little relief work done at the neck heel for better access to the upper frets - check out the pic from the back - you'll see it there.
A little Red number: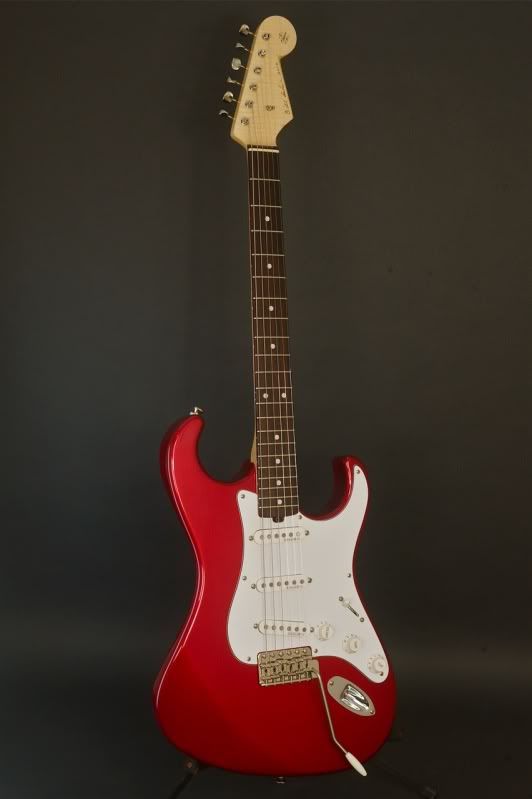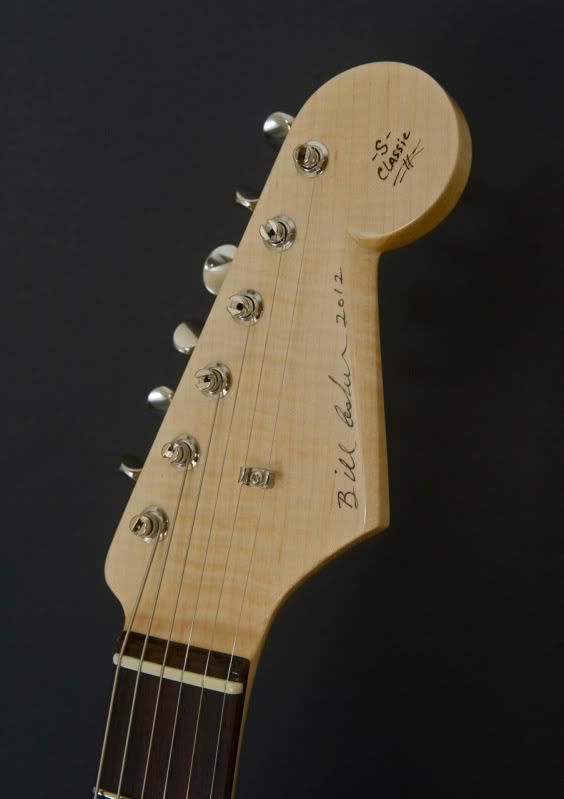 And a blue one (looks like the finish might be slightly relic'd):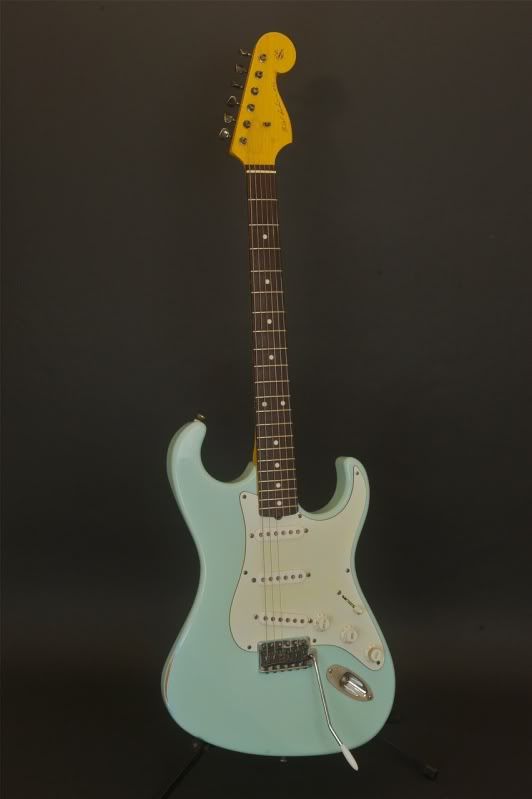 Nice grain in the neck wood: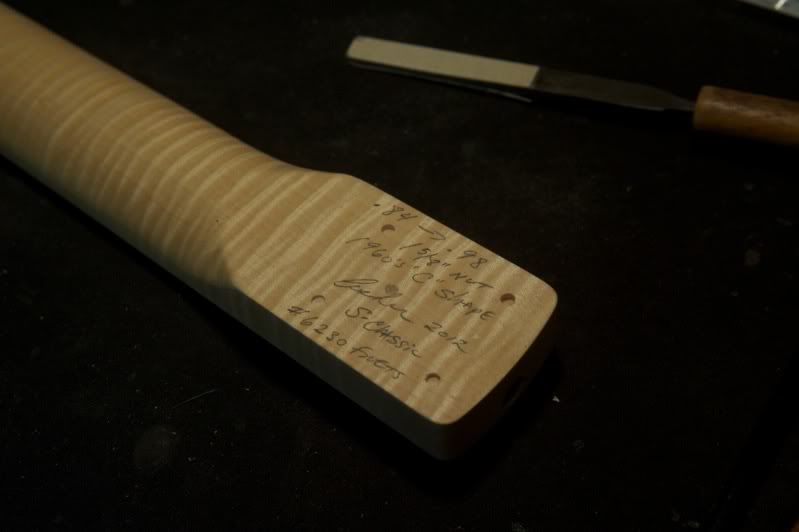 Rear view: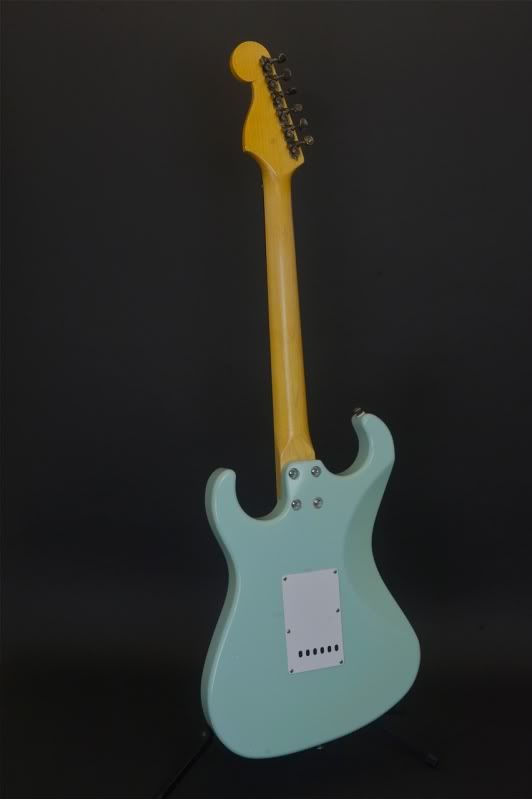 Nice Job Bill - really cool!
Thanks, Dana O.