I have this king bee tele and the fretboard is getting pretty nasty. It's starting to slow down my playing a little bit. It's feeling lumpy when I'm doing bends. I'm guessing it's either dead skin or smushed up lacquer, I'm not sure.
I'd like any recommendations on a safe way to clean up the fretboard without removing the finish, if possible.
If I have to refinish it, I'd like to get it refinished similar to a Danocaster. I own a Dano and I prefer how that feels. If anybody can recommend me somebody that could refinish it similar to the Dano. That would be awesome.
any help is much appreciated , thanks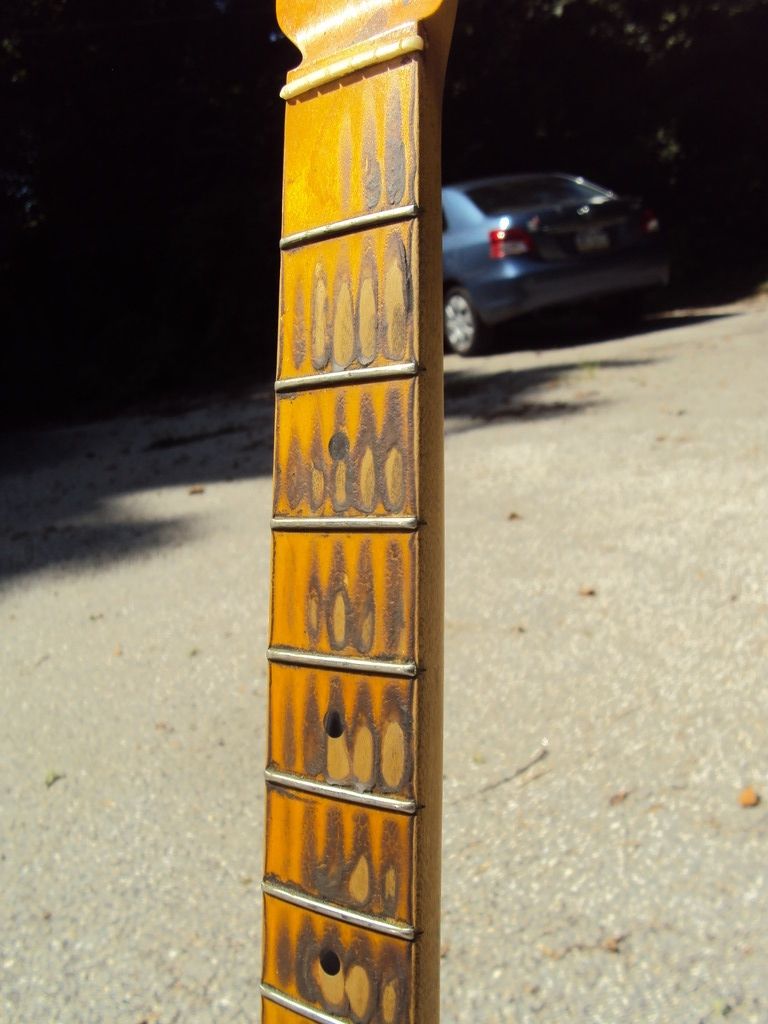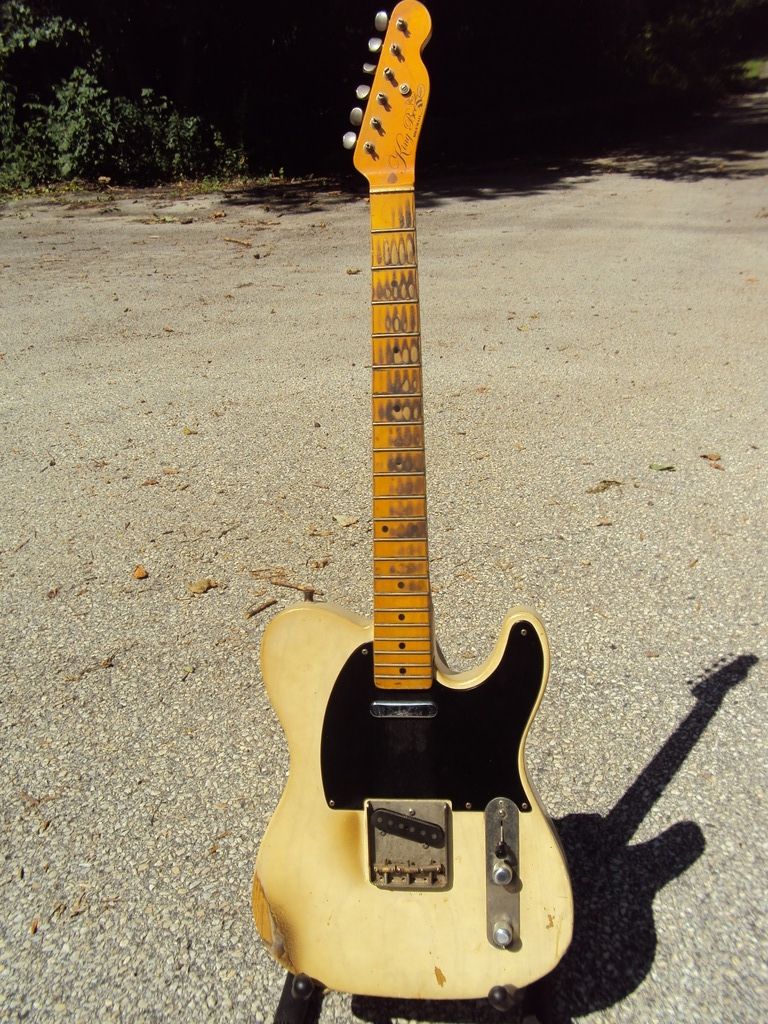 Here's what it looked like a few years back