In the 1970s I taught guitar at a music store while going to college. I bought and sold a lot of guitars from the music store during those years. In 1976 I bought a really nice '76 Strat. Around 1979 I stopped playing music as I began my career as a photographer, sold all of my other guitars (sure wish I'd kept that Martin D35!!!) but kept my '76 tucked away in it's case all these years.
Fast forward... I entered my sixties a couple of years ago and last year decided to retire from my commercial photography business. And just a couple of months ago I decided to get back into playing and to celebrate returning to music, I walked into Guitar Center North Portland, OR (my first visit to a music store in about 32 years!) and picked up a new Select Strat and then a couple of weeks later, a MIJ Pawn Shop '51.
I've been so excited with my new Strats that I sort of ignored (still!) my '76 Strat until today. Today I did a close comparison of tones coming from my three Strats, playing them all back and forth to compare tonality. and discovered that my '76 has a really unique, very characteristic "Strat" tonality that is much more pronounced than I've heard from any of the new Strats. Something about the pick ups, I guess... I sure wish I could find a set of pups that sound like those in my '76, because I'd put them in my Select in a heart beat!
Anyway... I'm really excited to be rediscovering my '76 Strat and to be returning to music after all these years. Here are a few pics of my Strat trio.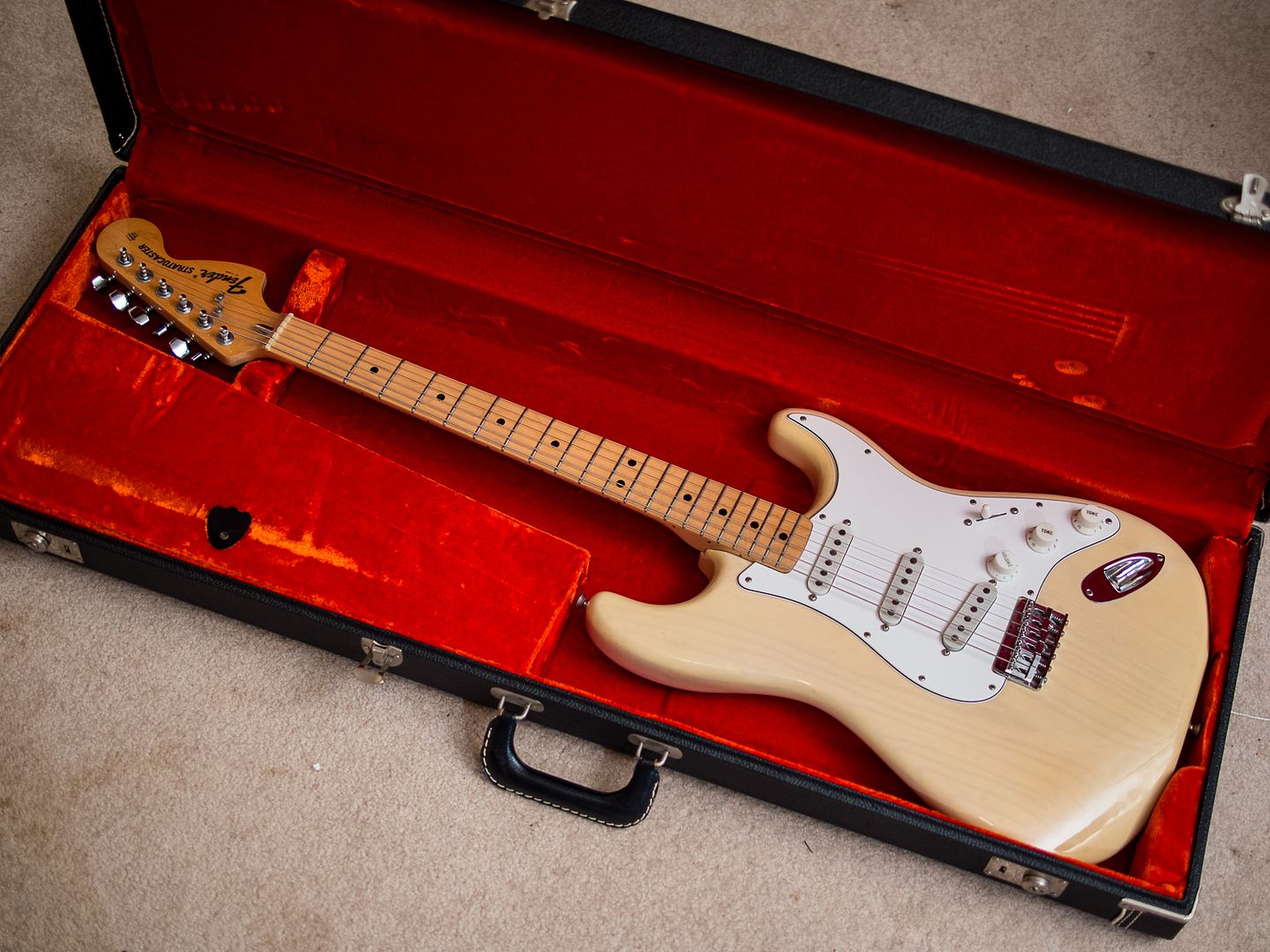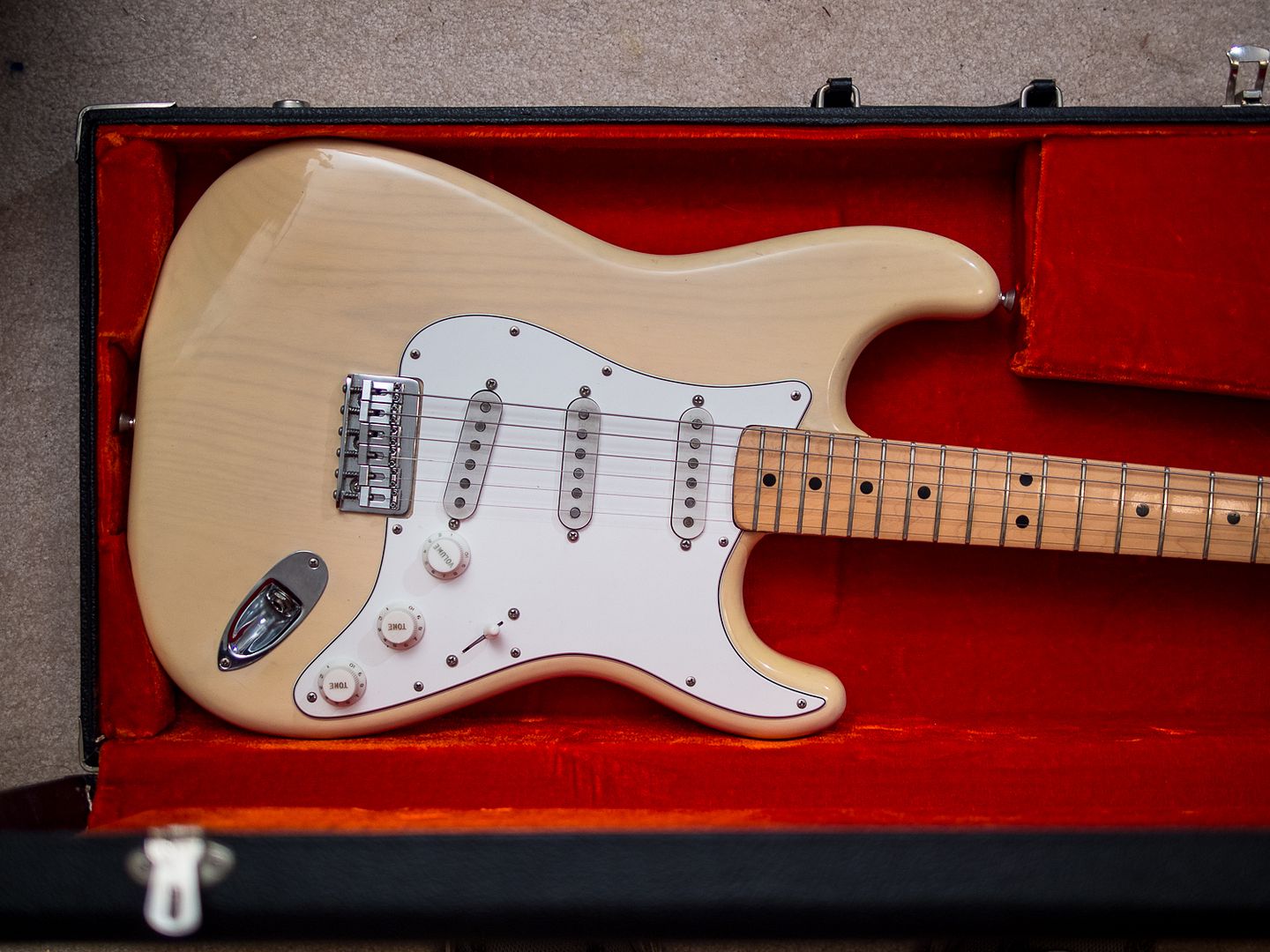 I really enjoy playing all of these Strats, but if I could only keep just ONE of these Strats, it would most certainly be this '76, as it has a feel and range of tones which I'm not sure could easily be replaced. It definitely has some special mojo of some sort!
Last edited: