FS/FT:
Ronin Morningstar
#50, Master-grade S.O.G.R. body w/ roasted maple neck, three (3) Ronin stratofoil pups, the essential magic button that turns the guitar into a crazy reso-acoustic, in beautiful shell pink. You won't go unnoticed with this one! All the sweetness of a Strat, but with the bite and openness of Ronin's stratofoil pickups.
In mint/as new condition straight from Izzy at Ronin, as part of the last round of their original creations...though if you look closely, two small indents in the body on the backside. Otherwise, just perfect...cosmetic and playability. Comes w/ a new Reunion Blues SSC, which it shipped in. And, COA from Ronin.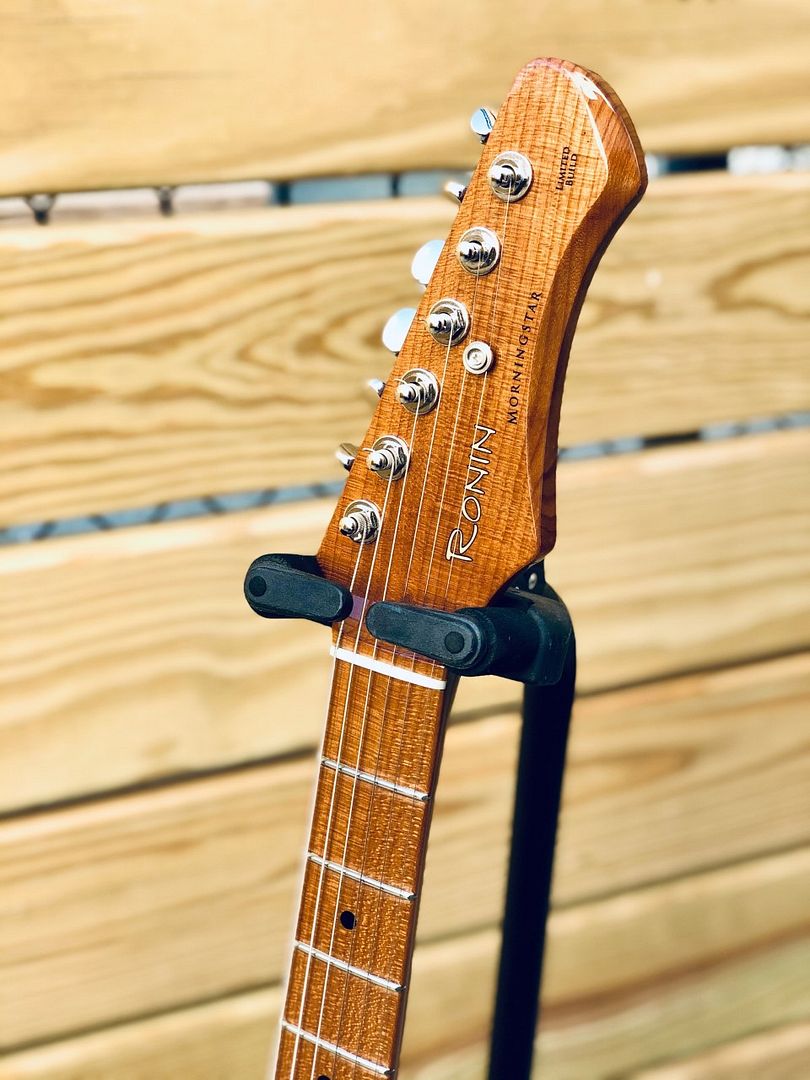 -
RONIN IS SOLD (Trade plus cash deal)
**
Trades
: Hurts to put this up, as I waited over a year for this, but a necessity for various reasons. Happy to sell outright, but also willing/able to accept a partial trade plus cash for this amazing creation. As for trades, likely looking for some cool, unique boutique guitar types. Think...Kauer, Island Instruments, Collings, Frank Brothers, Harvester Guitars, Novo, Thorn, Koll or along those lines. I have kinda been wanting a nice, jangly Rickenbacker, too. And, a nice OM from Collings, Santa Cruz, Bourgeois or others could also be interesting. But, very much need cash out of any deal. Either way, if you're interested, feel free to make an interesting trade deal and we'll see what sticks.
Last edited: