Did the Satch meet & greet last night and got the gear tour.
First of course the meet part. I've seen him quite a few times and I've met him before but it's always fun. He's high energy and a bit intense although he was more mellow last night than the last time I met him, which was...holy cow it's been more than 15 years (we're all getting older). I asked him about the range of gain he achieves with picking dynamics and riding his guitar volume control, using varying rigs over the course of his career to achieve similar results. I was curious as to whether he had some insights that held true across different rigs about achieving such a broad range of gain with right hand control. We chatted about how he sets up for dynamic playing versus full-on gain but he did reiterate that most of it comes from the hands and the rest is just finding the sweet spots for dynamic versus compressed gain characteristics. He was very gracious.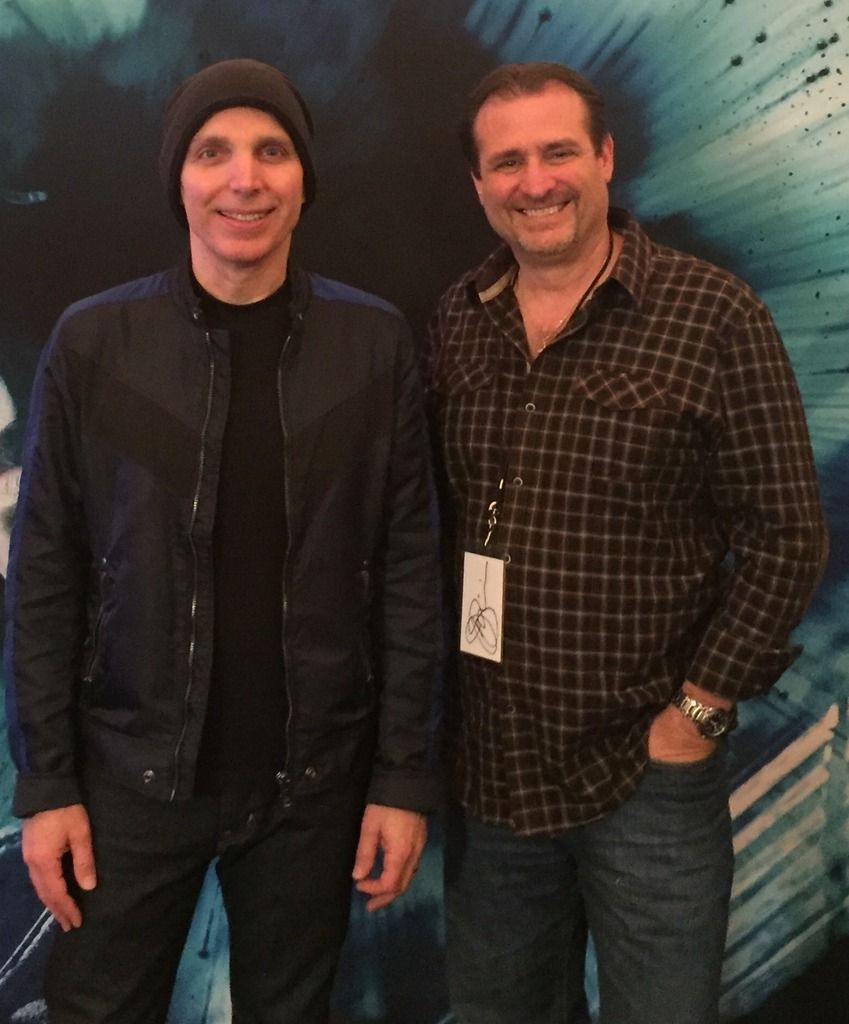 Then the stage tour...Joe of course had a nice rack of axes
And a nice row of amps (two backup)
But when I looked at his pedalboard...could that be a Fractal MFC101 and expression pedal?? Yes!
I looked at a tech and said, "fess up, where is the Axe FX?" He laughed and said "it's back there. He uses it mostly for FX, he doesn't use the amp models
very much
. So I look behind the row of amps, and there they are: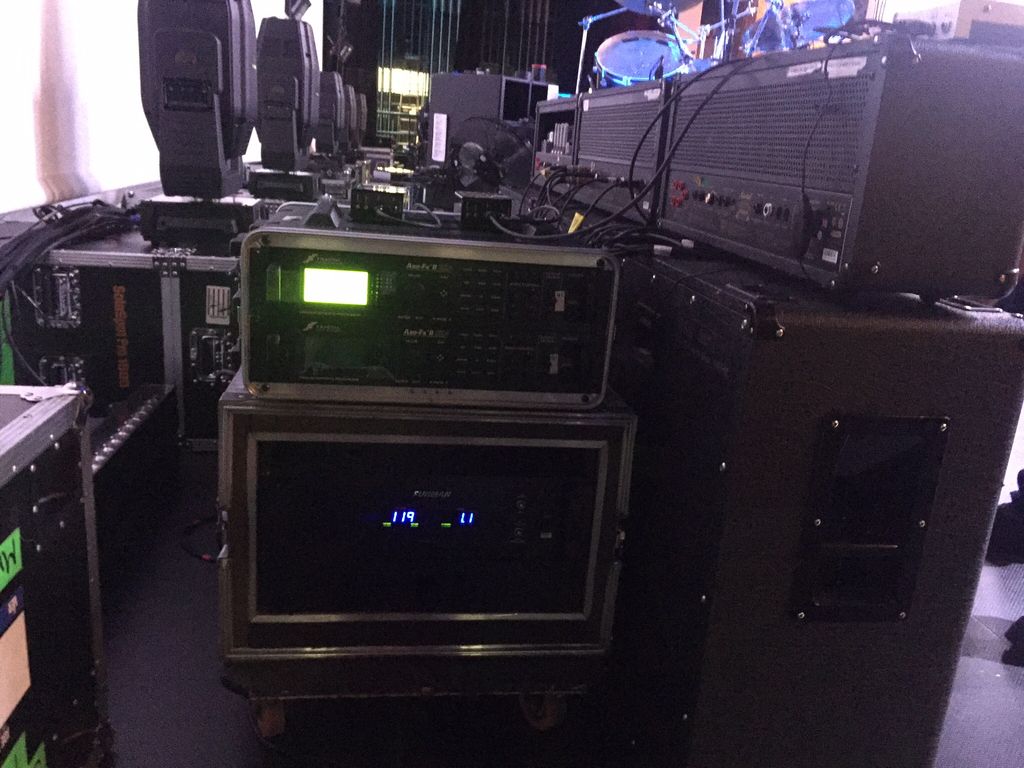 So I get a little closer, and sure enough, at least on the baseline patch no amp model is activated. But the tech did seem to suggest he used some of the models.
Mike Keneally was playing with him, who we all know is a first-order badass in his own right. He had two keyboards which I didn't shoot, but he was using a Rivera Knucklehead Tre Reverb for his guitars. Sitting on yet another Axe FX. And the tech mentioned that the Axe FX was actually being used for the keyboards (?!)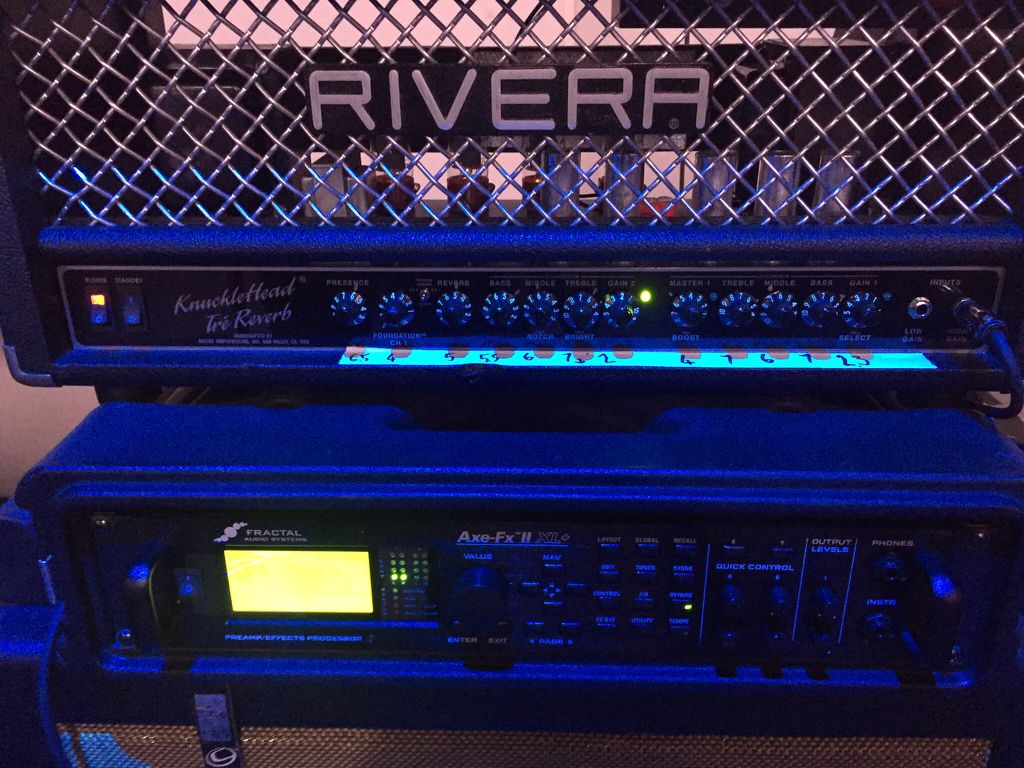 Bryan Beller's bass rig had a few thousand watts happening
It was a great show. Joe kicked ass as always, as did Mike and the rest of the band.
Last edited: